Demonstrated by Paul's First Post-Conversion Visit to Jerusalem: Part 1 of 3 (series: Harmony of the Gospels)
by John Lowe
(Woodruff, S.C.)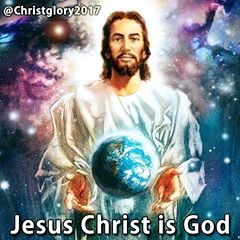 September 1, 2013

The Epistle of Paul the Apostle to the Galatians
Tom Lowe


Chapter II.B.2 Demonstrated by Paul's First Post-Conversion Visit to Jerusalem (1:18-24)

Galatians 1.18-24 (KJV)
18Then after three years I went up to Jerusalem to see Peter, and abode with him fifteen days.
19But other of the apostles saw I none, save James the Lord's brother.
20Now the things which I write unto you, behold, before God, I lie not.
21Afterwards I came into the regions of Syria and Cilicia;
22And was unknown by face unto the churches of Judaea which were in Christ:
23But they had heard only, That he which persecuted us in times past now preacheth the faith which once he destroyed.
24And they glorified God in me.


Commentary

18Then after three years I went up to Jerusalem to see Peter, and abode with him fifteen days.

Then after three years, I went up to Jerusalem to see Peter,
The apostle's objective is the same as it was in the previous chapter (vv. 13-17), to show that he did not get his doctrine from men. He does it here by pointing out how long an interval elapsed after he first met Jesus on the Damascus Road until he got to meet Peter. By this, his readers may feel how fiercely confident he was, from the very first, of the sufficiency and certain truth of those views of the "gospel" which had been divinely communicated to him.


This journey to Jerusalem occurred in A.D. 40, and was prompted by his persecution at the hands of the Jews at Damascus: "In Damascus the governor under Aretas the king kept the city of the Damascenes with a garrison, desirous to apprehend me: And through a window in a basket was I let down by the wall, and escaped his hands" (2Co 11:32).


The way time was computed in the New Testament "three years" could have been three whole years or two years. That is based on how the resurrection of Jesus was stated. He is said to have arisen on the third day, which was Sunday, but he was crucified and entombed on Friday; the interval being two days—Friday to Saturday (one day); Saturday to Sunday (one day). The interval was two days, though they counted three—Friday-Saturday-Sunday. I hope this is clear.


The apostle writes "went up" because he had a Jew's instinctive feeling of Jerusalem being the capital and center of his nation and its religion. Several of the apostles were residing at Jerusalem during this time, James and Peter being the most prominent, therefore we may assume that Jerusalem was also considered the center of the Christian religion. In all probability, the apostle means that he "went up to Jerusalem" to acquaint himself with Cephas, but that is supposition, since he says only that he went to "see Cephas." In that sense it may denote a friendly visit, or we may be justified interpreting it to mean "to make his acquaintance and mold a friendship with him." But in the present instance his reason for going to see Cephas was not to receive the Gospel from him, or to be ordained a preacher of it by him, since he had already done the work of the ministry for three years, but it appears his reason was this: Paul was constantly hearing in all quarters a variety of statements regarding Cephas; he was the leader of the apostles, Cephas' doctrine, Cephas' manner of conduct both personal and ministerial—statements with which Paul may have disagreed. He knew the great importance of Cephas' position in the Church, not only with reference to the Jewish section of it with which that apostle was the most profoundly associated, but also with reference to Gentile believers, since he was the first of all the apostles divinely commissioned to open
the door to the Gentiles. He wanted to "see Cephas," then, for the wise purpose of shaping the progress of his ministry as an apostle; it was a deep desire of his to have a better understanding of Cephas' personality, and of Cephas' principles of conduct in dealing both with Jews and Gentiles, than he could possibly gain from mere hearsay. He, therefore, resolved, under Divine guidance, to go to Jerusalem, to acquaint himself by personal observation and communication of the true character of this highly gifted and influential leader of Jewish Christians. Furthermore, it is impossible not to believe that Saul would welcome with joy the opportunity which this visit would afford him of obtaining, from the lips of one who was a leading eye-witness of many details pertaining to Christ's sojourn upon earth. And what a story Cephas had to tell him! With what astonishment would Saul drink in the marvels of that Divine life and death, which it had been his privilege so closely to observe!
and abode with him fifteen days.
The church at Jerusalem did not immediately admit Paul to their fellowship, because they were afraid of him and thought he was not a disciple, until Barnabas took him to the Apostles Peter and James, and related his conversion and his boldness in preaching the Gospel at Damascus. This is the same visit to Jerusalem as that mentioned in Ac 9:26: "And when Saul was come to Jerusalem, he assayed to join himself to the disciples: but they were all afraid of him, and believed not that he was a disciple."
The phrase, "abode with him," is probably meant to indicate a sojourn at Peter's house. If that is not what it means he probably would have written, "I tarried in Jerusalem"? The fact that he lodged with Cephas is significant in several ways. It testified most openly and emphatically to a wondrous transformation in the mutual respect (and perhaps affection) with which the two men regarded one another. It was just a short time ago, two or three years more or less, that Saul was viewed by Peter with revulsion and dread, since he was the bitter and influential persecutor of that flock of Christ which the Lord had committed especially to his oversight and care. Even personally Peter "must have feared him, perhaps even have hidden himself from him, when he forced his way into Christian homes." Only recently had the scattered members of the Church ceased to fear fresh onslaughts of the persecution which Saul had so eagerly directed at them, and begun once more to openly assemble at Jerusalem. But now they had seen, on the one side Cephas, forgivingly, affectionately welcoming Saul to his house; and on the other, the late scornful and hostile Pharisee submitting to be beholden to Cephas for hospitality and for public recognition of him as a brother in Christ!
He did not spend all his time in conversation with Peter; during this visit, he was constantly coming in and going out of Jerusalem, where he preached boldly in the name of Christ, and debated with the Grecians. And it was during this visit that he had a vision: "And it came to pass, that, when I was come again to Jerusalem, even while I prayed in the temple, I was in a trance; And saw him saying unto me, Make haste, and get thee quickly out of Jerusalem: for they will not receive thy testimony concerning me" (Ac 22:17, 18). The Lord Jesus ordered him to leave Jerusalem, not because his life was in danger, but because Christ had work for him to do elsewhere, which required he leave immediately; and besides, if he had stayed there he would accomplish nothing and the time he spent there would have been useless and unprofitable.