Denunciation Part 4 of 6 (Series: Lessons on Romans)
by John Lowe
(Woodruff, S.C.)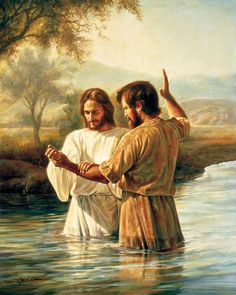 Paul does not say that he or a messenger from heaven was likely to preach any other gospel. He merely uses a future hypothetical possibility in order to make his statement emphatic. These false teachers said, "Our gospel is of Peter, or of James." Paul replies, "Even though they, or we, or even an angel, preach another gospel, let him be accursed." He who corrupts divine truth is an enemy of God, and is under the curse. This passage directly speaks against such claims as that of the Mormons, whose Book of Mormon claims angelic authority as delivered by the Angel Moroni and "translated" by their founder Joseph Smith.


preach any other gospel unto you than that which we have preached unto you, "Any other gospel," is any gospel that differs from that which was first preached to you; any system of doctrines which goes to deny the necessity of simple dependence on the Lord Jesus Christ for salvation. Paul is saying, "That Gospel which I have already preached to you is the only true Gospel; were I to preach any other, I should incur the curse of God. If your false teachers pretend, as many in early times did, that they received their revelation by the ministry of an angel, let them be accursed; separate them from your company, and have no religious communion with them. Leave them to that God who will show his displeasure against all who corrupt, all who add to, and all who take from the word of his revelation.


There is also a warning here for all those who, from the fickleness of their own minds, are ready to accept and promote the doctrine of every bogus prophet and prophetess who are with them at the time: bear in mind, that in the law, the receiver of stolen goods is as bad as the thief; so those who encourager such imitation apostles are as bad, in the sight of God, as those impostors themselves. What does the word of God say to them? Let them be accursed.


let him be accursed.
"Let him be accursed (given over to the judgments of God)" is an "anathema" on anyone who would proclaim a gospel contrary to that which Paul delivered and had received from God For I delivered unto you first of all that which I also received, how that Christ died for our sins according to the scriptures; And that he was buried, and that he rose again the third day according to the scriptures (I Cor 15:3–4 (KJV). Paul is not speaking of his personal salvation experience but the fact that the gospel which he preached was from direct revelation of God.. God does not want His Word twisted by unlearned and unstable men, since they may cause the destruction of souls Ye therefore, beloved, seeing ye know these things before, beware lest ye also, being led away with the error of the wicked, fall from your own steadfastness. (II Pet 3:17 (KJV). Peter encourages them to be on their guard beware, (meaning "guard," or "protect" yourselves) that they do not get dragged off with these false teachers and fall from their own steadfastness. He encourages them rather to grow in grace, and in the knowledge of our Lord and Savior Jesus Christ.. God said what He meant, and He meant what He said. God can do nothing less than put an awful curse on all who reject, pervert and falsify the gospel of His Son. It was the Holy Spirit who moved Paul to write these serious words. We must never forget that the awful day of doom and destruction is coming when the divine "anathema" pronounced here will be executed [And to you who are troubled rest with us, when the Lord Jesus shall be revealed from heaven with his mighty angels, In flaming fire taking vengeance on them that know not God, and that obey not the gospel of our Lord Jesus Christ: Who shall be punished with everlasting destruction from the presence of the Lord, and from the glory of his power; (II Thess 1:7–9 (KJV). The judgment of the lost is coming. If you want to stay in that class, you shall be judged. Somebody needs to tell you the facts, and I am telling them to you right now. Who are the lost? They are those who (1) "know not God" and who (2) "obey not the gospel of our Lord Jesus Christ." Let me repeat verse 9: "Who shall be punished with everlasting destruction from the presence of the Lord, and from the glory of his power. May God's people everywhere stand with Paul in opposition to false teaching. May God help us to believe the gospel, to behave the gospel, and to become living epistles of the gospel.


The objective of Paul is to express the greatest possible loathing for any other doctrine than that which he had preached himself. His hatred for false doctrine was so great, that, says Luther, "he casteth out very flames of fire; and his zeal is so fervent, that he beginneth almost to curse the angels." It follows from this:

1. That any other doctrine than that which is proclaimed in the Bible on the subject of justification, is to be rejected and treated with disgust, no matter what the rank, talent, or eloquence of the one who preached it.
2. That we are not to patronize or approve of such preachers. No matter what their enthusiasm, or their apparent sincerity, or their apparent holiness, or their apparent success, or their real boldness in rebuking sin, we are to withdraw from them. We are to especially withdraw from that instruction which denies the great doctrines of salvation—that pure gospel which the Lord Jesus and the apostle taught. If Paul would regard even an angel as doomed to destruction, and as held accursed, should he preach any other doctrine, certainly I should not approve of it, nor should we patronize it by attending the services of such a ministry. They will be made to answer for their actions when they must stand before the One whose gospel they have slandered on the Great Day, I would not want to be in their shoes.
9 As we said before, so say I now again, If any man preach any other gospel unto you than that ye have received, let him be accursed.
As we said before, so say I now again,
The language of this verse is too forceful for one to not give it the proper consideration. The plural number "we" shows that the previous warning (v. 8) was given by others in addition to Paul. The idea expressed in Galatians 1:8 is repeated here because of its importance. It is common in the Scriptures, and in many other places (especially when preaching), to repeat a statement in order to reinforce the impression of its importance and its truth. Paul was determined not be misunderstood on this point. He would not leave any room for doubt as to his meaning. He would not give anyone a reason to suppose that he had expressed the sentiment in Galatians 1:8 hastily; and therefore he repeats it for emphasis.
There are at least three opinions held with regard to the meaning of this part of the verse, which are as follows:
1. Paul no doubt had warned the Galatian believers of the dangers of false teachers as he did the Ephesian elders ["I know that after my departure savage wolves will come in among you, not sparing the flock. And men from among yourselves will rise up with deviant doctrines to lure the disciples into following them. Therefore be on the alert, remembering that night and day for three years I did not stop warning each one of you with tears. And now I commit you to God and to the message of His grace, which is able to build you up and to give you an inheritance among all who are sanctified" (Acts 20:29–32; HCS). False teachers are compared to wolves, for their skill and cunning, and for their greedy, covetous, and ravenous temperaments. They were very critical of Paul and the true gospel, and they caused trouble in the church; Paul knew these men were devious and would join the community of believers without revealing their true intentions, and take up the position of preachers, without being called or sent. The Greek word rendered "said" is prolegō which means that it was a certain and clear pronouncement. The Galatians still remember Paul's warning, and therefore their defection is inexcusable. The phrase "If any man" expresses a fulfilled condition. Paul is not speaking of a future possibility as he did in verse 8, but of an actual, current fact, and he hurls the anathema directly at the legalists.
2. It is generally supposed that Paul is referring to his last visit to Galatia, which he mentioned in Acts 18:23 (HCS) ["And
after
spending some time there, he set out, traveling through one place after another in the Galatian territory and Phrygia, strengthening all the disciples." Paul, along with his traveling companions Timotheus and Erastus, Gaius and Aristarchus visited several churches in succession. In addition to addressing the defections from the faith that we have been discussing it was on this visitation that he ordained the weekly collection (See 1 Corinthians 16:1, 2), which was eventually adopted throughout the churches of Christ.], at which time he had warned the brethren against the Judaizers. The strong language shows how great a sin it is to pervert the gospel or Bible truth.
It is implied here that he had already observed (during his last visit) the fraud and trickery of the Judaizing teachers: but his surprise (See Ga 1:6) he now shows at the Galatians being misled by them, implies that apparently, they had not been as influential and dangerous then.
3. Paul is referring here to the previous verse. It is equivalent to saying, "As I have just said." It cannot be supposed that he had said this when he was with them, since it cannot be believed that he anticipated that his doctrines would be perverted, and that another gospel would be preached to them.
Note the omission in verse 9 of "we or an angel."