Divine Providence
by Dennis Michelson
(FaithBaptistOH.org)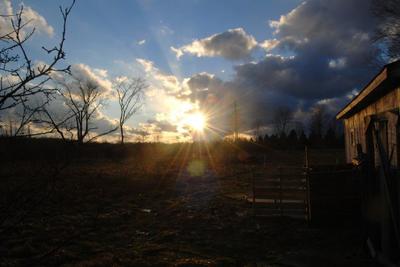 Divine Providence: A God of Your Own Understanding?


Neh 9:6 Thou, even thou, art LORD alone; thou hast made heaven, the heaven of heavens, with all their host, the earth, and all things that are therein, the seas, and all that is therein, and thou preservest them all; and the host of heaven worshippeth thee.

God Stands – He eternally exists
God Stoops – He not only created the universe but He has redeemed fallen creation
God Stays – He actively preserves His creatures and creation in order for them to reach their ultimate purpose

The Bible presents God as the providential sustainer of the universe by His omnipotence and omnipresence He is ever the divine governor of all things. The purpose of God cannot be guaranteed unless the providence of God is not active in all things. The universe was created ex nihilo by God and would ultimately revert back to that state except for the providential intervention by God. Dale Moody said, "Belief in God as creator denies self-existence to things. Things are dependent upon God not only in their origin but also in their continuation and consummation.
The Scriptures make plain that everything in creation
is "held together" by the Word of God.

Col 1:17 And he is before all things, and by him all things consist.
This same truth is stated in other way by the writer of the letter to the Hebrews –
Heb 1:3 Who being the brightness of his glory, and the express image of his person, and upholding all things by the word of his power, when he had by himself purged our sins, sat down on the right hand of the Majesty on high;

God's providence is on the "macro" level and the "micro" level. As R.C. Sproul says, "There can be no maverick molecules in the universe." So, for example, Caesar's decree to tax residents of the Roman Empire unwittingly served God's prophetic purpose in Bethlehem.

Luk 2:1 And it came to pass in those days, that there went out a decree from Caesar Augustus, that all the world should be taxed.
Luk 2:2 (And this taxing was first made when Cyrenius was governor of Syria.)
Luk 2:3 And all went to be taxed, every one into his own city.
Luk 2:4 And Joseph also went up from Galilee, out of the city of Nazareth, into Judaea, unto the city of David, which is called Bethlehem; (because he was of the house and lineage of David:)
Luk 2:5 To be taxed with Mary his espoused wife, being great with child.
Luk 2:6 And so it was, that, while they were there, the days were accomplished that she should be delivered.
Luk 2:7 And she brought forth her firstborn son, and wrapped him in swaddling clothes, and laid him in a manger; because there was no room for them in the inn.

God preserves all existence either for judgment or grace and directs everything toward His ultimate purpose. The Bible makes a clear distinction between God's preservation of the universe from His creation of it. The distinction between creation and preservation rules out the theory of continuous or perpetual creation and that of ongoing evolutionary creation. It is important to understand that God "rested" from His prior completion of a perfect Creation. God is not "resting" from His redemptive purpose in the Second Adam –Jesus Christ. Remember that Divine Providence is –

1. Ethical – All things work together for good.

2. Purposeful – All things work together toward God's intended purpose.

3. Eschatological – All things will ultimately redound to the maximum glory of God.

The final consummation of all things will be a climactic demonstration of God's sovereign justice and sovereign mercy. Divine preservation will be crowned at last by universal divine judgment and by decisive redemptive mercy.
During the course of God's present providential activity He extends to all his common grace – even to His avowed enemies.

Mat 5:45 That ye may be the children of your Father which is in heaven: for he maketh his sun to rise on the evil and on the good, and sendeth rain on the just and on the unjust.

Even to those who resist Him He allows an interim season for repentance.

Rom 2:4 Or despisest thou the riches of his goodness and forbearance and longsuffering; not knowing that
the goodness of God leadeth thee to repentance?
God is equally concerned with both the means and the ends. In His divine program redemption is not simply an unplanned supplement suddenly added to the plan of creation – it is creation's renewal and restoration. It is futile for any human to seek to vindicate providence apart from the biblical revelation. Empirical observation alone – without divine revelation – will only lead to confusion and misguided premature indictments against God.
The biblical view of Providence is dramatically specific. It affirms particular divine providence which means that God works out His purposes not merely in life's generalities but in the details and minutiae of life. Nothing falls outside of God's will and concern. Since all things fall within God's purview, even seemingly chance events should be considered divine providences.
1. The Providence of God extends to inanimate creation
Psa 119:90 Thy faithfulness is unto all generations: thou hast established the earth, and it abideth.
Psa 119:91 They continue this day according to thine ordinances: for all are thy servants.
2. The Providence of God extends to animal creation
Psa 104:25 So is this great and wide sea, wherein are things creeping innumerable, both small and great beasts.
Psa 104:26 There go the ships: there is that leviathan, whom thou hast made to play therein.
Psa 104:27 These wait all upon thee; that thou mayest give them their meat in due season.
Psa 104:28 That thou givest them they gather: thou openest thine hand, they are filled with good.
Psa 104:29 Thou hidest thy face, they are troubled: thou takest away their breath, they die, and return to their dust.
3.The Providence of God extends to angels
Heb 1:13 But to which of the angels said he at any time, Sit on my right hand, until I make thine enemies thy footstool?
Heb 1:14 Are they not all ministering spirits, sent forth to minister for them who shall be heirs of salvation?
Job 1:12 And the LORD said unto Satan, Behold, all that he hath is in thy power; only upon himself put not forth thine hand. So Satan went forth from the presence of the LORD.
4. The Providence of God extends to nations
Job 12:19 He leadeth princes away spoiled, and overthroweth the mighty
Job 12:23 He increaseth the nations, and destroyeth them: he enlargeth the nations, and straiteneth them again
Dan 4:25 That they shall drive thee from men, and thy dwelling shall be with the beasts of the field, and they shall make thee to eat grass as oxen, and they shall wet thee with the dew of heaven, and seven times shall pass over thee, till thou know that the most High ruleth in the kingdom of men, and giveth it to whomsoever he will.
5. The Providence of God extends to families
Psa 68:6 God setteth the solitary in families: he bringeth out those which are bound with chains: but the rebellious dwell in a dry land.
Psa 107:41 Yet setteth he the poor on high from affliction, and maketh him families like a flock.
6. The Providence of God extends to individuals
Act 17:28 For in him we live, and move, and have our being; as certain also of your own poets have said, For we are also his offspring.
Job 14:1 Man that is born of a woman is of few days, and full of trouble.
Job 14:2 He cometh forth like a flower, and is cut down: he fleeth also as a shadow, and continueth not.
Job 14:3 And dost thou open thine eyes upon such an one, and bringest me into judgment with thee?
Job 14:4 Who can bring a clean thing out of an unclean? not one.
Job 14:5 Seeing his days are determined, the number of his months are with thee, thou hast appointed his bounds that he cannot pass;
God, the good creator of all things, in his infinite power and wisdom, doth uphold, direct, dispose, and govern all creatures, and things, from the greatest even to the least, by his wise and most holy Providence, to the end for which they were created, according unto his infallible foreknowledge, and the free and immutable counsel of his own will; to the praise of the glory of his wisdom power, justice, infinite goodness and mercy.
- Philadelphia Confession of Faith (1742)