Divinely Promoted!
by Jonathan C. Ike
(Badagry, Lagos, Nigeria)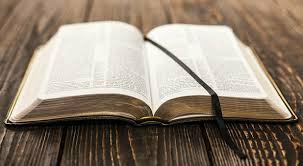 Divinely Promoted!

One major reason we go to school, go for on-the-job courses, seminars, conferences and trainings is to get to the top in our jobs, in society and in life. We all work to be promoted!
We desire to be taken beyond our present level to a higher one.
To be divinely promoted is to be "taken" beyond one's present level to a higher one without the promotion being worked for. To be "made" to enter a higher office in power and dignity, even without merit.
"And hath raised us up together, and made us sit together in heavenly places in Christ Jesus." – Ephesians 2:6
In Paul's time the Ephesians Church was a faith-full Church. They loved the Word and lived it! Paul did not correct them of any particular error or heresy. He wrote to give them details of what Christ's resurrection did for the Church.
Paul starts by telling them and everyone of us, that blessings have been made (Ephesians 1:3), and are in heavenly places. He talked about their eyes of understanding being opened, and of the height to which Jesus has been elevated; raised. Above powers and dominions.
In chapter two, he tells every sincere child of God that we have been raised up, exalted, lifted up: divinely promoted! Not by our work, neither a thing we obtained by merit. This is all a divine gift! Promotion is not a result of man's labour but of God's grace. We are not asking to be promoted, raised or lifted. We are already.
This is how we were made the head and not the tail. We are at the top and not the bottom! We are above and not beneath! We have been raised in all things! All that happen to us physically come through the spirit realm. Being lifted in the spirit means we have been lifted in all things!
We need to know the gift of resurrection! We need to know what He did at death. At resurrection He raised us up. We are no more at the lowly place! No more in the dust! No more with the losers!
The price has been paid, the work has been done so that we might be above: far above all principality and power and might and dominion!
"The eyes of your understanding being enlightened; that ye may know what is the hope of his calling, and what the riches of the glory of his inheritance in the saints, 19 And what is the exceeding greatness of his power to us-ward who believe, according to the working of his mighty power, 20 Which he wrought in Christ, when he raised him from the dead, and set him at his own right hand in the heavenly places, 21 Far above all principality, and power, and might, and dominion, and every name that is named, not only in this world, but also in that which is to come." - Eph 1:18-21 (KJV)
Hallelujah!
When an aircraft meets rain and its destination is still far, the Pilot would climb higher, above the cloud. Meanwhile everything under the cloud will be beaten by the rain. Principalities, powers, might and dominion; the powers of darkness, produce the rain of poverty, barrenness, sickness, failure, affliction, etc. Since we are above the powers that create the evil rain, we are above the evil things they create!
But…….

"My people are destroyed for lack of knowledge: because thou hast rejected knowledge, I will also reject thee, that thou shalt be no priest to me: seeing thou hast forgotten the law of thy God, I will also forget thy children." – Hosea 4:6
Many are still praying for upliftment! Still praying that God would promote them.
No one prays to be made a man or a woman. We are already what God fashioned us to be. We are born with every features needed to be male or female. All that you would need as a gender: male or female has been provided. All you need is to eat the right food, do the right things and as you mature, all the features given you develop and become visible!

In Christ, you have been promoted. When you eat the right spiritual food, and do the right things, you grow into the exalted position that has always been yours in Christ!


"If ye be willing and obedient, ye shall eat the good of the land." – Isaiah 1:19


Two things stand out in that scripture.
(1) Willingness, and
(2) Obedience.
These actions are propelled by the Word. You will have to locate the mind or plan of God written in His word, agree with Him, whether you understand it or not. And, .. do!
Daniel was a slave in a foreign land. But overtime he rose to the position of leadership; even offered to be third ruler in the land. How did he do it?
He did not scheme to be promoted nor was he ambitious to attain the height. He lived to please God in everything by maintaining his stand on the Word of God. He may not have understood everything, yet he accepted it, agreed with it whole heartedly. He did not try to rationalize or bend it to favour himself.
So did Joseph, who believed the Word of God, trusted it and refused the substitute offered by Portipher's wife. Again he was not ambitious to be promoted. Rather than accept her suggestion, he fled, acting on what he believed. He proved that pleasing God and seeking after His Kingdom brings promotion.
What about Caleb and Joshua? They heard the Word of God like other spies, saw the giants, but refused what their eyes suggested to them. They held on to what God said, certainly not knowing how victory would come, but believed it shall come; for faithful is He that promised! When others were crying and pulling back, they were itching to move on, not out of ambition, but with the plan of God; His Word. They stood and did what He said and consequently entered the next level.
So did the three Hebrew children: Shadrach, Meshach and Abednego. They defied fear, thoroughly convinced that God would save them. They rejected every other word that suggested deliverance. They knew they already had deliverance! They acted on the Word of God they believed and saw the fourth man; even the Son of God, and were made to defy fire made seven times hotter! They certainly entered a higher realm and their promotion followed immediately.
So did countless others. All attained promotion and exalted positions. These may be from the Old Testament, the principles of God remain the same, from generation to generation. The methods of God may differ, yet His principles are unchanging.

Man fell because he was ambitiously seeking something he already had. He was already divinely promoted. Adam was god over all of God's creation. All things were placed under him. That is why the Psalmist asked:

"What is man, that thou art mindful of him? and the son of man, that thou visitest him?……Thou madest him to have dominion over the works of thy hands; thou hast put all things under his feet." – Psalm 8:4,6


This is the eternal purpose of God, that Man be promoted. Adam was promoted by the Father, but because of ignorance of the Father's plan, he tried working his promotion and consequently lost his position.
Most often we want to see how God's Word would benefit us before we get involved with it, and drop it when it looks hurtful. This was the undoing of those who died in the wilderness, who cried and refused to obey the Word, choosing to go back to Egypt. They were not willing to accept the Word as it is and so were not promoted to the next level.
It is not just what we do! Is our willingness, our heart in it? What is the inspiration propelling us to do, or not to do? We should not be like Thomas who wants first to see before he would believe.
Blind faith?
Yes; to the threatening situations around us. Beloved, change the way you think, lift up your eyes and see what the natural senses cannot see: what God has ordained and settled. For beyond what your eyes can see, beyond what your ears can hear, beyond what your nose perceives, beyond what you feel and taste, lies the Truth: what God has purposed. Yes, there lies your promotion!