Divisions and Wisdom: Part 1 of 8 (series: Lessons on 1 Cor.)
by John Lowe
(Woodruff, S.C.)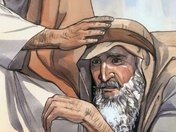 JULY 16, 2012

First Corinthians
By: Tom Lowe



Lesson 2.1: Divisions and Wisdom
Scripture 1 Corinthians 1.10-1.17


1 Cor 1.10-17 (KJV)

10 Now I beseech you, brethren, by the name of our Lord Jesus Christ, that ye all speak the same thing, and that there be no divisions among you; but that ye be perfectly joined together in the same mind and in the same judgment.
11 For it hath been declared unto me of you, my brethren, by them which are of the house of Chloe, that there are contentions among you.
12 Now this I say, that every one of you saith, I am of Paul; and I of Apollos; and I of Cephas; and I of Christ.
13 Is Christ divided? was Paul crucified for you? or were ye baptized in the name of Paul?
14 I thank God that I baptized none of you, but Crispus and Gaius;
15 Lest any should say that I had baptized in mine own name.
16 And I baptized also the household of Stephanas: besides, I know not whether I baptized any other.
17 For Christ sent me not to baptize, but to preach the gospel: not with wisdom of words, lest the cross of Christ should be made of none effect.


Introduction to Lesson 2.1

One of the principal objectives of this letter was to correct the problems which had arisen in the Corinthian church; the first one the apostle mentions is the divisions which existed there. He urges the members of that church to come together and form bonds of unity (v. 10). Why did he do it? He had received information from one of the members he trusted who told him about the discord that was taking place (v. 11). These divisions occurred when the members began to align themselves with different religious teachers who became party leaders (v. 12). The sin and silliness of such divisions are obvious, because a church that has several religious leaders who embrace different religious convictions cannot be centers of unity. These so-called leaders had not benefitted the church, and its members did not profess allegiance to them in baptism (v. 13). These divisions arose for a couple of reasons; first, they had forgotten the common relationship which all Christians have with Christ; and second, they had a misconception of the relationship which believers should have with their religious teachers. Paul expresses his gratitude that he had not given any of them an opportunity to misinterpret his intentions. He had baptized so few of them that no one could suspect him of wanting to make himself the head of the church or the leader of a party (vs. 14–16). Paul informed them of his real objective, which didn't include baptizing anyone, but was simply to preach the Gospel to them (v. 17).

Commentary
10 Now I beseech you, brethren, by the name of our Lord Jesus Christ, that ye all speak the same thing, and that there be no divisions among you; but that ye be perfectly joined together in the same mind and in the same judgment.

Now I beseech you, brethren,
The apostle is aware of the many blessings bestowed on this church, which he mentioned in the preceding chapter, and now he proceeds to talk about the divisions and disagreements which were creating problems there; and in the kindest manner, he pleads with them to take the proper steps to prevent rifts among them. Observe: he does not use his power and authority as an apostle of Jesus Christ to place them under rules and commands meant to regulate their behavior, which he might have done. Instead, he implores them to avoid disputes and any association that might cause a split within the church; and he treats them with loving-kindness, even calling them his brethren, as they were in a spiritual sense, being children of the same Father, members of the same body, and partakers of the same grace.

In the next verse we discover that he heard about the problems in the Corinthian church from someone in the household of a woman named Chloe (see Chloe; A Founding Mother of the Faith). The first thing he learned was that divisions and strife had arisen in the church, and that is what he is concerned with in this chapter. Those divisions had been caused by the influence of philosophy, and the ambition for respect and honor, and the eloquence of the preaching of the Corinthian teachers. He discusses this at length in 1 Corinthians 1:17-31, and 1 Corinthians 11. There he shows that the gospel did not depend for its success on the reasoning of philosophy, or the persuasiveness of eloquence.

by the name of our Lord Jesus Christ,
He makes his request in the name of our Lord Jesus Christ, which he accurately concluded must carry weight and influence many of them, and to
whom that name must be dear and precious, since they were called by Him. It shows, that he was not acting in his own name, and seeking his own reward; but was concerned for the name of Christ, and for His honor, which could be damaged by their conflict.
By the name.
By the authority of His name; or it is a gesture of respect to Him as the common Lord of all; or it is on account of their infinite obligations to His mercy for calling them into such a wonderful state of salvation.
of our Lord Jesus Christ—whom Paul wishes to be all in all to the Corinthians, and therefore he names Him often in this chapter.
The reasons why Paul appeals to His name and authority here may be the following:
1. Christ should be regarded as the supreme Head and Leader of all the church. It was improper, therefore, that the church should be divided into portions, and its different parts enrolled under different banners.
2. "The whole family in heaven and earth" should be "named" after him (Ephesians 3:15), and should not be named after inferior and subordinate teachers. The reference to "the venerable and endearing name of Christ here stands beautifully and properly opposed to the various human names under which they were so ready to enlist themselves."-Doddridge. "There is hardly a word or expression that he
Paul
makes use of, but with relation and tendency to his present main purpose; as here, intending to abolish the names of leaders they had distinguished themselves by, he beseeches them by the name of Christ, a form that I do not remember he elsewhere uses."-Locke.
3. The main thing which Christ had enjoyed about his church was unity and mutual love, John 13:34
1
, 15:17
2
; and for this he had most earnestly prayed in his memorable prayer, John 17:21-23
3
. It was good for Paul to appeal to the name of Christ—the sole Head and Lord of His church, and to reprimand those responsible for the divisions and strife which had arisen at Corinth.
4. Paul establishes his authority when he says; I beseech you … by the name of our Lord. Their reverence and love for Christ should induce them to yield obedience to the apostle. Since Paul's own integrity has been called into question, he appeals to the authority of Christ.
that ye speak the same thing,
Still talking about the Corinthian church, he tells them to acknowledge the same truths, and express them with the same words; which shows the necessity and usefulness, of confessions and articles of faith, being made and agreed to by members of churches; and which should be drawn up in a form that uses words that are both sound and recognizable; new words and phrases shouldn't be introduced, since that is often the means of bringing in new doctrines, and of raising disagreements and hostility; but using the same words to express truth is a very proper and prudent way to prevent them.
Christians should endeavor to be of the same mind, and to say the same things, in order to prevent divisions, which always hinder the work of God. On every essential doctrine of the Gospel, all genuine Christians must agree. This general agreement is all that the apostle can have in mind, since no one would expect that everyone would perfectly agree in their views of all the minor points of religion. There are too many personal experiences that affect a man's thinking and forms his opinions. Therefore, when there is not a unity of opinion, there must be a union of affections. Agreement on the greater things should extinguish all feuds and divisions about minor ones. Paul hints at the origin of these contentions; pride lies at the bottom and causes conflict and divisions. "Only by pride cometh contention" (Prov 13:10, KJV).
and that there be no divisions
"No schisms," in the Greek. If there were none, and all "were perfectly joined together in the same mind and in the same judgment," all would "speak the same thing." There would be no variation in what they have to say. It is evident, from what follows, that, while the Corinthians had not separated into various church organizations, they had formed several parties within the church. Organized sects, claiming to be "branches of the church," were unknown till centuries later. Today, many new churches begin as a split from the home church.
No divisions—all divisions into contending parties and sects are contrary to the will of Christ; and by reference to the perfect unity which is the ideal for Christian relationships, Paul highlighted the broken fellowship which had marred the body of Christ in Corinth. Christ's church was to be regarded as one, and indivisible, and not to be split into different factions, and arranged under the banners of different leaders (John 9:16
4
, 1 Corinthians 11:18
5
).