Divisions and Wisdom (Part 8b of 8) (series: Lessons on 1 Cor.)
by John Lowe
(Woodruff, S.C.)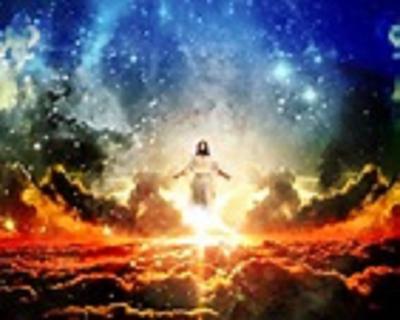 21 Romans 16:23 (KJV) Gaius mine host, and of the whole church, saluteth you. Erastus the chamberlain of the city saluteth you, and Quartus a brother. Gaius mine host—Gaius in Greek is the same as Caius in Latin, which was a very common name among the Romans. St. Luke (Acts 19:29) mentions one Gaius of Macedonia, who was exposed to much violence at Ephesus in the tumult excited by Demetrius the silversmith against St. Paul and his companions; and it is very possible that this was the same person. He is here called not only the host of St. Paul, but also of the whole Church: that is, he provided lodging for the apostles who came from different places, as well as the messengers of the Churches. All made his house their home; and he must have been a person with considerable property to be able to afford this expense; and of much piety and love for the cause of Christ, or else he would not have employed his property in this way.
22 1 Cor 1:18 (KJV) For the preaching of the cross is to them that perish foolishness; but unto us which are saved it is the power of God. For the preaching of the cross—The doctrine of the cross is the doctrine that proclaims salvation to a lost world through the crucifixion of Christ. To those who believe this doctrine of Christ crucified is the power of God to their salvation; it is divinely effective to deliver them from all the power, guilt, and pollution of sin.
23 1 Cor 1:23 (KJV) But we preach Christ crucified, unto the Jews a stumblingblock, and unto the Greeks foolishness; But we preach Christ crucified. Not merely Christ, but Christ Crucified; a Crucified Savior. Unto the Jews a stumbling-block. Because they had an entirely different conception of the Christ. Yet it was predicted that he would be "a stone of stumbling" (Matt 21:42). Unto the Greeks foolishness. It seemed to the Greeks that a person who died such a disgraceful death could not be divine.
24 Acts 26:16 (KJV) But rise, and stand upon thy feet: for I have appeared unto thee for this purpose, to make thee a minister and a witness both of these things which thou hast seen, and of those things in the which I will appear unto thee. To make thee a minister—one who is under the guidance and authority of another; an assistant, or servant. So Paul was to act solely under the authority of Jesus Christ. And a witness—A martyr. Though this word literally means a witness, yet we apply it only to such persons as have borne testimony to the truth of God at the hazard and expense of their lives. In this sense, also, ancient history states St. Paul to have been a witness; for it is said he was beheaded at Rome, by the command of Nero.
25 1 Cor 2:2 (KJV) For I determined not to know any thing among you, save Jesus Christ, and him crucified. I determined not to know any thing among you—satisfied that the Gospel of God alone could make you wise unto salvation, I determined to teach nothing but Jesus Christ, and him crucified, as the foundation of all true wisdom, piety, and happiness. I shall proclaim no other doctrine among you.
26 Romans 4:14 (KJV) For if they which are of the law be heirs, faith is made void, and the promise made of none effect: For if they which are of the law be heirs—If the blessing is to be earned by obedience to the law. faith is made void—the whole divine method is subverted.