Do you love the Lord Jesus?
by Dominic Fede
(Australia)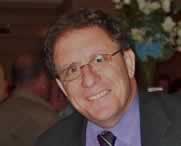 John 14:15-31


English Standard Version (ESV)
Jesus Promises the Holy Spirit
15 "If you love me, you will keep my commandments. 16 And I will ask the Father, and he will give you another Helper,a to be with you forever, 17 even the Spirit of truth, whom the world cannot receive, because it neither sees him nor knows him. You know him, for he dwells with you and will beb in you.
18 "I will not leave you as orphans; I will come to you. 19 Yet a little while and the world will see me no more, but you will see me. Because I live, you also will live. 20 In that day you will know that I am in my Father, and you in me, and I in you. 21 Whoever has my commandments and keeps them, he it is who loves me. And he who loves me will be loved by my Father, and I will love him and manifest myself to him." 22 Judas (not Iscariot) said to him, "Lord, how is it that you will manifest yourself to us, and not to the world?" 23 Jesus answered him, "If anyone loves me, he will keep my word, and my Father will love him, and we will come to him and make our home with him. 24 Whoever does not love me does not keep my words. And the word that you hear is not mine but the Father's who sent me. 25 "These things I have spoken to you while I am still with you. 26 But the Helper, the Holy Spirit, whom the Father will send in my name, he will teach you all things and bring to your remembrance all that I have said to you. 27 Peace I leave with you; my peace I give to you. Not as the world gives do I give to you. Let not your hearts be troubled, neither let them be afraid. 28 You heard me say to you, 'I am going away, and I will come to you.' If you loved me, you would have rejoiced, because I am going to the Father, for the Father is greater than I. 29 And now I have told you before it takes place, so that when it does take place you may believe. 30 I will no longer talk much with you, for the ruler of this world is coming. He has no claim on me, 31 but I do as the Father has commanded me, so that the world may know that I love the Father. Rise, let us go from here.

Context:

• Here we have Jesus talking to his disciples
• He is revealing to them that he is leaving this world
• And that he is going to the father
• And he is going to give them the Holy Spirit the comforter
• Some of the disciples like Thomas and Philip
• Did not know Where Jesus was going
• And Jesus Explains that he is going to the father in haven
• And that When He goes
• He will bring the comforter the Holy Spirit
• So that they will not be alone
• Then we come to our passage
• Where Jesus says to His Disciples
• If you love me, you will obey my Commands

Introduction:

What I want to look at this morning is

1. To Whom is Jesus Talking to ? To His Disciples?
i. Those who are in a relationship with Jesus
ii. Not Strangers
iii. Jesus asks sometimes do you love me
iv. Anyone in a relationship asks those questions
v. Jesus is not any different.
vi. But there where reasons why Jesus said these words
vii. I believe many where shocked
viii. And Said we love you Jesus
ix. What are you saying & Jesus says these words

2. Do you love the Lord Jesus?
i. How does Jesus know you love him
1. If you obey his commandments
2. If you don't obey you don't love
3. Simple
4. Jesus will Judge upon obedience to his word

ii. Who will make this Judgment
1. Jesus will
2. The Father will

3. Why does Jesus want to know if we love him?
i. So that we can receive Heavenly Things
ii. So that we can receive the Holy Spirit v17
iii. So that Jesus can come to us v18-19
1. Did not Jesus visit the disciples in closed doors
2. Did not Jesus visit on the road to Emmaus
3. Did not Jesus visit when Thomas did not believe
iv. So that we may live v19
v. So that Jesus manifests himself to us v21
vi. To receive the father love v23
vii. So that we can be taught by the Holy Spirit v26
viii. The Holy
Spirit will make you remember things v26
ix. So that we may receive peace v27
x. So that hearts may not be troubled v27
xi. So that we will not be afraid v27
4. Why does Jesus repeat 3 times if you love me you will obey my commands
i. He wants to make it very clear that we get the point
ii. Obedience is important
iii. There are those who say obedience is not important
iv. Its very important so that we can do what's right
v. And please the father
vi. We must learn it now because in heave we will obey
5. What are some of Jesus commandments we are to follow?
46 Commands of Christ - Summary List
1. To Repent—Matthew 4:17, Luke 13:3
2. To Let not your heart be troubled—John 14:27, John 16:33, Matthew 6:25-26, Philippians 4:6-7
3. Follow me—Matthew 4:19
4. Rejoice—Matthew 5:12, (Also 2 Corinthians 6:10, 12:10, James 1:2-4)
5. Let your light shine—Matthew 5:16
6. Honor God's law—Matthew 5:17-19
7. Do not commit adultery—Matthew 5:27-30
8. Keep your word—Matthew 5:33-37
9. Go the second mile—Matthew 5:38-42
10. Love your enemies—Matthew 5:44
11. Be perfect—Matthew 5:48
12. Practice secret disciplines (giving, praying, fasting)—Matthew 6:1-18
13. Lay up treasures in heaven—Matthew 6:19-21
14. Seek first the kingdom of God—Matthew 6:33
15. Ask, seek, and knock—Matthew 7:7-8
16. Do unto others—Matthew 7:12
17. Choose the narrow way—Matthew 7:13-14
18. Beware of false prophets—Matthew 7:15
19. Pray for those who spread the word—Matthew 9:37-38
20. Be as shrewd as serpents—Matthew 10:16. (Also Romans 16:19)
21. Fear God. Do not fear man— Matthew 10:28 (Also Luke 12:4-5)
22. Listen to God's voice—Matthew 11:15, 13:9, 13:43, Mark 4:23, Luke 14:35, 1 Kings 19:11-13
23.Take my yoke—Matthew 11:29
24. Honor your parents—Matthew 15:4
25. Beware of false teaching—Matthew 16:6, 11-12
26. Deny yourself—Luke 9:23 (Also Matthew 10:38 and Mark 8:34)
27. Do not despise little ones—Matthew 18:10
28. Go to Christians who offend you—Matthew 18:15 (Also Galatians 6:1)
29. Forgive offenders—Matthew 18:21-22 (Also Proverbs 19:11)
30. Beware of covetousness—Luke 12:15
31. Honor marriage—Matthew 19:6, 19:9
32. Lead by being a servant—Matthew 20:26-28
33. Make the church a house of prayer for all nations—Mark 11:17
34. Pray in faith—Matthew 21:21-22, John 15:7
35. Bring in the poor—Luke 14:12-14
36. Render unto Caesar—Matthew 22:19-21
37. Love the Lord—Matthew 22:37-38
38. Love your neighbor—Matthew 22:39
39. Be born again—John 3:7
40. Await my return—Matthew 24:42-44
41. Celebrate the Lord's supper—Matthew 26:26-27
42. Watch and pray—Matthew 26:41
43. Feed my sheep—John 21:15-16
44. Make and baptize disciples—Matthew 28:19
45. Teach disciples to obey—Matthew 28:20
46. Receive God's power—Luke 24:49
6. What are we saying to Jesus when we obey his commands
i. I love Jesus
ii. I Agree in Jesus commands
iii. I found Jesus commands important
iv. I love Jesus commands
v. I understand Jesus commands
vi. I will be committed to Jesus words
vii. I will not follow anything else
viii. I found Jesus command valuable
ix. Honest
x. Reliable
xi. Trust worthy
xii. Precious
xiii. Honorable
7. Why obey Jesus commands ?
i. Because He died for us
ii. He paid a price for us
iii. They will lead you to heaven
iv. They will give you peace
v. They are good for us
vi. There is nothing wrong with them
vii. They are designed to stay in his love
viii. They designed so we can love Jesus more
ix. They are there to Change our life
x. And to be affective for Gods work
xi. So that we don't do things that are wrong
xii. So that we can do Gods will
xiii. Because Jesus told us
xiv. It pleases the heavenly father
xv. Pleases us
xvi. The world will see a difference in us
In conclusion:
What am I saying?
1. Do you love Jesus ? If you do you will obey
2. To obey Jesus command is good for us
3. If you obey Jesus command you will fall in love with Jesus
4. If you don't obey you will be Judged by Jesus
5. If you obey you will be commanded by Jesus
6. You will feel the fathers love
7. You will not make mistakes
8. And you will receive many great rewards in heaven
9. You will receive many great heavenly gifts
The Choice is up to you.
I leave you with these words, the most important word for today is "If", "Whoever" "If anyone"
15 "If you love me, you will keep my commandments.
21 Whoever has my commandments and keeps them, he it is who loves me.
23 Jesus answered him, "If anyone loves me, he will keep my word,
The Choice is yours – Will you obey?
Jesus is waiting for your love and affection
You obey his commands and He will love you right back