Don't Be Late! Part 1 of 2
by John Lowe
(Laurens, SC)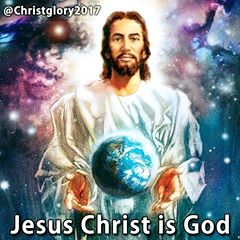 29 September 2005


John 3:14-3:21


We will find in John 3:14-21 three reasons for why we believe in Jesus. And these three reasons are the three points for today's Bible lesson. When we believe in Jesus, He becomes our:

I. SIN (14-15)
II. SALVATION (16-17)
III. SEPARATION (18-21)


INTRODUCTION:

Have you ever found something hard to believe? There were two gentlemen who were traveling on a plane and were seated next to each other. One turned to the other and asked, "What do you do?" The gentleman replied: "I am a minister." "Oh," said the first man, "I don't believe in that religious stuff. It's for kids, you know, 'Jesus loves me this I know, for the Bible tells me so...'" The minister politely laughed and asked the other man what he did for a living. "I am an astronomer," said the first man. "Oh, that stuff," said the minister. "I thought it was just for kids, you know, 'Twinkle, twinkle little star...'"

Well, we have all met skeptics at one time or another. I remember one time talking to a neighbor who was coming to grips with the fact that Easter was all about Jesus coming back from the dead. He was realizing that this Christian holiday was asking him to believe in something more than a celebration of life. He was being asked to believe in the impossible. It was hard to believe. And then he wanted to know if I really believed it. When I said, "yes" he discovered that there was more to this Christianity thing than he originally thought. Sometimes, we find more substance than what we initially thought. I am willing to wager that there are some former skeptics here today that are now true believers. As you explored for the truth, you discovered that there was more to Christianity than you initially thought.

The setting of today's text revolves around a skeptic of sorts. The story of Nicodemus is our setting. Nicodemus, a Pharisee, has come to Jesus at night. He is on a mission—a personal one it seems. He has come to Jesus in an attempt to figure Him out. He has come to the conclusion that Jesus cannot do what He does unless He has come from God. It is a good conclusion, yet in the conversation with Jesus, Nicodemus found that…Believing in Jesus can be very difficult. Ironically, it is difficult only because Jesus made it simple. He said, "You must be born again." You need to be born of the Spirit."

For Nicodemus, who thought because He was Jewish and was publicly dedicated to following the Ten Commandments, he was in. His whole worldview was being turned upside down. This was difficult to believe. As we gather today, we are here to proclaim that…WE BELIEVE IN JESUS. And I want you to know why. I want you to know why we believe in Jesus. So…We will find in John 3:14-21 three conclusions to why we believe in Jesus.

OUR STUDY:

The first reason for why we believe in Jesus is that Jesus becomes our SIN (14-15). Listen to verses 14 and 15: (14) Just as Moses lifted up the snake in the desert, so the Son of Man must be lifted up, (15) that everyone who believes in him may have eternal life. The incident referred to in these verses is found in Numbers 21. Let me give you the background for the story.

The Israelites had been complaining against God, grumbling about the journey and their apparent lack of food and water. They did not like the manna God gave them day after day. And so God had enough, and He sent fiery serpents among them, and many of those who were bitten died. But God provided a salvation for this disobedient people, so that they might survive the divine judgment. He instructed Moses to make a serpent of bronze and to set it on a pole, so that anyone who was bitten by one of the serpents could merely look up at the serpent and be healed. And this is precisely what happened. All who were bitten and looked up were healed. The interesting aspect of this story is that…Serpents are symbolic of sin. After all, it was the serpent that lied to Eve in the garden.
The serpent is the perfect symbol of sin.

You know, when God looks at our world, he sees what we often try to ignore. He sees the hurt, shame, misery and the meaninglessness of life. He watches the murder, violence, hatred, bitterness, anger, and greed. He observes child abuse, famine, death, tears, and fear of every kind.And as He watches, He notes that the anguish we have in life is self-caused.

We have ruined the gift He has given. Most of the agony we suffer is directly related to the choices we have made. This destruction of His perfect design is sin and it is ugly to God. All sin is ugly to God. But the great thing
for us is that His reaction is not one of anger, hatred, or ruthless justice. Instead, it is love. He reaches out to us and takes on Himself the just result of sin—death. Jesus becomes sin for us. Listen to the testimony of Scripture: "God made him who had no sin to be sin for us, so that in him we might become the righteousness of God." (2Cor. 5:21) Christ redeemed us from the curse of the law by becoming a curse for us, for it is written: "Cursed is everyone who is hung on a tree." (Gal. 3:13)
In the story in Numbers, no matter how horribly they were bitten, how many times they had been bitten or how sick they were, the opportunity for salvation was there. In the very same way, even the most degraded and miserable sinner who looks to Christ will be saved.
This is why we sing a song like…
And can it be that I should gain
An interest in the Savior's blood?
Died he for me, who caused His pain?
For me, who him to death pursued?
Amazing love! how can it be
That thou (you), my God,
shouldst (should) die for me?
Jesus became sin for us so that we might be right with God. So…As a result, new birth comes through the simple act of faith. Just as the Israelites were instructed to gaze in faith at the serpent, so are we to gaze at Jesus on the cross in faith. It does not have to be perfect faith. You don't have to work up your faith to some standard. You just need to have it. So look to Christ. Look to Him who became sin for us. Believe and know the salvation of God.
The second reason for why we believe in Jesus is that Jesus becomes our SALVATION (16-17). Listen to what it says in verses 16 and 17.
(16) "For God so loved the world that he gave his one and only Son, that whoever believes in him shall not perish but have eternal life. (17) For God did not send his Son into the world to condemn the world, but to save the world through him."
Verse 16 has been called the miniature gospel; it is the gospel in a nut-shell. What I mean by this is that no verse condenses the whole gospel as clearly and understandably as John 3:16. This is the way God loved the world…He gave His Son…This means that…Salvation comes through Jesus alone.
Nicodemus was being introduced to a whole new thought process. Salvation was not a matter of birth. Salvation was not even a matter of being good. Salvation comes through the Messiah. God loves us through the Messiah, His unique Son.
And…the verse also tells us who salvation is for. Salvation is for the world. There was a reason for why the Jews were God's chosen people; it was so that the world might know God. But salvation was to be for the Gentiles as well as the Jews. This had been God's purpose all along. Salvation was for everybody.
Not only that, there's something else in this verse…Salvation came in time and space. Jesus came in time and space. It was a specific act in history. God loved the world. The tense of the verb is written like it is, to make sure that we understand that this happened at a definite point in time. When Jesus came to earth, this was the proof that He cared for and loved the entire world. It was the best gift that could ever be given. And it was needed…As George Bernard Shaw once said, "The statistics about death are very impressive. One out of every one dies!" Yes…Salvation is needed.
A politician woke-up after an operation and found the curtains in his hospital room drawn. "Why are the curtains closed?" he asked the nurse. "Is it night-time already?" "No," the nurse replied. "But there's a fire across the street, and we didn't want you to wake and think the operation was unsuccessful."
While we may laugh at that, there are some awful consequences to dying if we do not believe. There is eternal judgment and we perish. The Bible speaks of hell over and over again so that we will be determined to avoid it. II Thessalonians 1:9 speaks of separation from God. It says, "They shall suffer the punishment of eternal destruction and exclusion from the presence of the Lord and from the glory of his might." And Revelation 14:10 speaks of torment. "He also shall drink the wine of God's wrath, poured unmixed into the cup of his anger, and he shall be tormented with fire and sulfur in the presence of the holy angels and in the presence of the Lamb." And John tells us here that the separation from God is everlasting, irreversible, and most importantly, avoidable. God has demonstrated His love for us, but it is a love that can be received or rejected.