Don't Faint, Have Faith
by Buddy Maynard
(Panama City, Florida)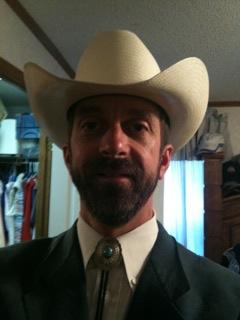 Buddy Maynard
Psalms 27:13 I had fainted, unless I had believed to see the goodness of the LORD in the land of the living.

Facts About Fainting

1. Flattery of the Foolish

Job 17:5 He that speaketh flattery to his friends, even the eyes of his children shall fail.
Proverbs 26:22-28 The words of a talebearer are as wounds, and they go down into the innermost parts of the belly. Burning lips and a wicked heart are like a potsherd covered with silver dross. He that hateth dissembleth with his lips, and layeth up deceit within him; When he speaketh fair, believe him not: for there are seven abominations in his heart. Whose hatred is covered by deceit, his wickedness shall be shewed before the whole congregation. Whoso diggeth a pit shall fall therein: and he that rolleth a stone, it will return upon him. A lying tongue hateth those that are afflicted by it; and a flattering mouth worketh ruin.

2. Friendship with Fornicators

1 Corinthians 5:9-13 I wrote unto you in an epistle not to company with fornicators: Yet not altogether with the fornicators of this world, or with the covetous, or extortioners, or with idolaters; for then must ye needs go out of the world. But now I have written unto you not to keep company, if any man that is called a brother be a fornicator, or covetous, or an idolater, or a railer, or a drunkard, or an extortioner; with such an one no not to eat. For what have I to do to judge them also that are without? do not ye judge them that are within? But them that are without God judgeth. Therefore put away from among yourselves that wicked person.
---Bathsheba

3. Failure of Your Flesh

Psalm 51
I John 1:9

4. Faults With Your Family

David's family troubles – Bathsheba, Amnon, Absalom

5. Forsaking of Friends

Psalms 55:12-15 For it was not an enemy that reproached me; then I could have borne it: neither was it he that hated me that did magnify himself against me; then I would have hid myself from him: But it was thou, a man mine equal, my guide, and mine acquaintance. We took sweet counsel together, and walked unto the house of God in company. Let death seize upon them, and let them go down quick into hell: for wickedness is in their dwellings, and among them.

6. Fellowship of the Few

Psalms 88:18 Lover and friend hast thou put far from me, and mine acquaintance into darkness.

7. Fury of the Fight

Psalms 35

8. Fear of the Future

"forgetting those things which are behind."

Philippians 3:13-14 Brethren, I count not myself to have apprehended: but this one thing I do, forgetting those things which are behind, and reaching forth unto those things which are before, I press toward the mark for the prize of the high calling of God in Christ Jesus.

"Casting all your care upon Him"

I Pet. 5:5-10

The Goodness of the Lord (Psalms 27:13)

I have faith because of:

1. Foundation of my Faith – The Scriptures

Psalms 119:50 This is my comfort in my affliction: for thy word hath quickened me.
Hebrews 4:12 For the word of God is quick, and powerful, and sharper than any twoedged sword, piercing even to the dividing asunder of soul and spirit, and of the joints and marrow, and is a discerner of the thoughts and intents of the heart.
Romans 10:17 So then faith cometh by hearing, and hearing by the word of God.

2. Finisher of My Faith – The Savior

Hebrews 12:1-3 Wherefore seeing we also are compassed about with so great a cloud of witnesses, let us lay aside every weight, and the sin which doth so easily beset us, and let us run with patience the race that is set before us, Looking unto Jesus the author and finisher of our faith; who for the joy that was set before him endured the cross, despising the shame, and is set down at the right hand of the throne of God. For consider him that endured such contradiction of sinners against himself, lest ye be wearied and faint in your minds.

3. The Forgiveness of the Father

1 John 1:9 If we confess our sins, he is faithful and just to forgive us our sins, and to cleanse us from all unrighteousness.
Psalms 25:11 For thy name's sake, O LORD, pardon mine iniquity; for it is great.
Isaiah 55:7 Let the wicked forsake his way, and the unrighteous man his thoughts: and let him return unto the LORD, and he will have mercy upon him; and to our God, for he will abundantly pardon.

4. The Finality of Fools

Proverbs 13:21 Evil pursueth sinners: but to the righteous good shall be repayed.
Proverbs 13:20 He that walketh with wise men shall be wise: but a companion of fools shall be destroyed.
Proverbs 18:7-8 A fool's mouth is his destruction, and his lips are the snare of his soul. The words of a talebearer are as wounds, and they go down into the innermost parts of the belly.
Proverbs 26:11 As a dog returneth to his vomit, so a fool returneth to his folly.
Proverbs 29:11 A fool uttereth all his mind: but a wise man keepeth it in till afterwards.
Proverbs 10:29 The way of the LORD is strength to the upright: but destruction shall be to the workers of iniquity.

5. The Future of the Faithful

(Refer back to section one, Point # 8)
John 14:1 – Let not your heart be troubled…..