Don't Know How but He Did it
by Elder R. Carl Anderson
(Columbus, Ohio)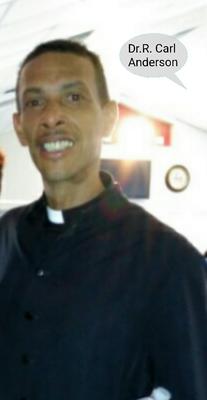 Apostolic: Elder R.Carl Anderson

Text:John 9:21 "Jesus Did It"!

Introduction : Jesus was passing by noticed a man that was Blind from his birth! The disciples asked a religious question, who sinned that this man was born blind! JESUS answered them being full of Wisdom, Knowledge from God replied neither He nor His parents that he was born blind.

1.His State: A Pontifical Point for us all, We are All born Blind until we give our lives over to Jesus Christ and the Works of God be manifested in us all! As Preachers of the Gospel in v.(4) of John Chpt.9 we are commissioned to save as many people as we can while we can!

2.His Spirit: Thank God he looks at our Heart while assessing our Condition and realign our Position! v.(5) Jesus Spoke and Affirmed to everyone in his midst as long as He was in the World he was Light and spat on the ground and Anointed the eyes of the blind man, elements we are created out of (Humis, Grk, gods, Spirit in Dirt!) told to go wash in the pool of Siloam which has a 2 fold Blessing if Obedient to Christ's Word of execution to him, A. Siloam -Peace, B. Sent one!

3.His Shout: As the man did, He Received exactly what Christ spoke over his life; we must remember this man was without visual perception, colors he couldn't see ever before, etc.

Helen Keller was asked what was worse than being blind "Sight with No Vision". People will ask you how and why God has given, blessed, provided or done what He's done for us; all we can say sometimes is "Jesus Did it!"

We will have no explanation, no scientific reasoning but shout for joy and testify to the haters and naysayers, Jesus Just Did it and for His Glory, as you go on your way!