Encourage Yourself in the Lord
by Buddy Maynard
(Panama City, FL)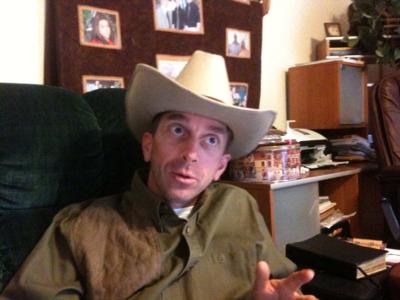 I Sam. 30:6 – Encourage Yourself in the Lord

David was distressed, grieved over the captivity of his family and loved ones by the Amalekites. His comrades even sought to kill him…recovery from tragedy requires us to not get DIS-couraged, or lack courage, but to be EN-couraged in the Lord.

Courage – bravery; that quality of mind which enables men to encounter danger ro difficulty with firmness, or without fear or depression of spirit; valor; boldness; resolution.
Deut. 31, Josh 1 – God encourages Joshua to "Be strong and of a good courage…"

Encourage – to give courage to; to give or increase confidence of success; to inspire with courage, spirit, or strength of mind; to embolden.

Discouraged – deprived of courage; disheartened, depressed in spirit.

Some Reasons to Be Encouraged

1. Blessing of Godly Parents – Gen. 26:24; Eph. 6:1-3
Children as they grow up tend to get discourage in their teen years, but should be encouraged that they have godly parents to guide them instead of being left to themselves, and should honor their parents accordingly.

2. Blessing of Granted Provisions – I Kings 17:13
It is an encouragement always to know that God will supply our needs – Phil. 4:19

3. Blessing of God's Power – 2 Kings 6:16
The Power of God gives victory over sin and Satan…this is a great encouragement in temptation. – 1 John 4:4 Ye are of God, little children, and have overcome them: because greater is he that is in you, than he that is in the world.

4. Blessing of God's Presence – Isaiah 41:10
Hebrews 13:5 Let your conversation be without covetousness; and be content with such things as ye have: for he hath said, I will never leave thee, nor forsake thee. This a great encouragement to know that His presence with his children is securely based on Christ's work, not ours.

5. Blessing of Being Given a Pardon – Isaiah 43:1
It is a great encouragement to know my sins are gone!

6. Blessing of the Gift of Protection – Isaiah 43:2
Nothing can touch me without God ordaining it so.

7. Blessing of a Gracious Godly Profit – Matt. 10:30,31
It is an encouragement that in God's eyes, we have value.

8. Blessing of a Glorious Potentate – I Tim. 6:14-15
It is an encouragement to know that he is King and is coming back one day.