Enemy Is Left as a Test - Page 1 of 2 - (series: Lessons on Judges)
by John Lowe
(Woodruff, S.C.)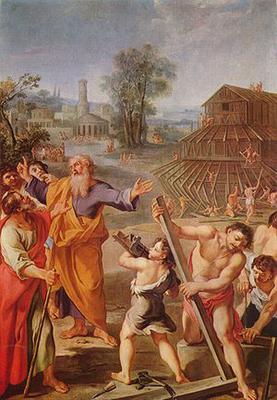 Chapter 11

Enemy Is Left as a Test Judges 2.20–3.4

Scripture
20 And the anger of the LORD was hot against Israel; and he said, Because that this people hath transgressed my covenant which I commanded their fathers, and have not hearkened unto my voice;
21 I also will not henceforth drive out any from before them of the nations which Joshua left when he died:
22 That through them I may prove Israel, whether they will keep the way of the LORD to walk therein, as their fathers did keep it, or not.
23 Therefore the LORD left those nations, without driving them out hastily; neither delivered he them into the hand of Joshua.
1 Now these are the nations which the LORD left, to prove Israel by them, even as many of Israel as had not known all the wars of Canaan;
2 Only that the generations of the children of Israel might know, to teach them war, at the least such as before knew nothing thereof;
3 Namely, five lords of the Philistines, and all the Canaanites, and the Sidonians, and the Hivites that dwelt in mount Lebanon, from mount Baalhermon unto the entering in of Hamath.
4 And they were to prove Israel by them, to know whether they would hearken unto the commandments of the LORD, which he commanded their fathers by the hand of Moses.

Commentary

Because Israel persisted in disobedience, God decided to allow the nations to remain in the land as the means to 2chastise His people. Punishment for disobedience was not the only reason the Lord did not drive out all the Canaanites. He left them to test Israel and to train succeeding generations for war. We can gain insight from this as to why the Lord allows believers to go through problems and trials. He wants to know if "they will keep the ways of the LORD ... or not."

20 And the anger of the LORD was hot against Israel; and he said, Because that this people hath transgressed my covenant which I commanded their fathers, and have not hearkened unto my voice;
21 I also will not henceforth drive out any from before them of the nations which Joshua left when he died:
22 That through them I may prove Israel, whether they will keep the way of the LORD to walk therein, as their fathers did keep it, or not.
23 Therefore the LORD left those nations, without driving them out hastily; neither delivered he them into the hand of Joshua.

After Joshua's death, little was done for a long time against the Canaanites: Israel indulged them, and grew familiar with them, and therefore God would not drive them out any more. If they will have such inmates as these among them, let them deal with them, and see what will come of it. God chose their delusions, 1(Isa. 66:4 ). Thus men cherish and indulge their own corrupt appetites and passions, and, instead of mortifying them, they make provision for them, and therefore God justly leaves them to themselves under the power of their sins, which will be their ruin. So shall their doom be; they themselves have decided it.

As a result of continued apostasies, the anger of the LORD was expressed against them. Their transgressions were like fuel; and the displeasure of the Lord was like a fire about to kindle and consume that fuel. God's just solution was to continue the rod of chastening over them. Their sin was sparing the Canaanites, which was a violation of the covenant God had made with them and the commands he had given them.

There appeared to be no other way to induce this people to acknowledge the true God, other than by permitting them to fall into hardship and danger from which they could not be delivered except by his special providence. These words are spoken after the manner of men; and the metaphor is taken from the case of a master or father, who distrusts the fidelity or obedience of his servant or son, and places him in such circumstances that, by his good or evil conduct, he may justify his suspicions, or give him proofs of his fidelity.

I will not henceforth drive out. As a people, they never had personal courage, discipline, or toughness, sufficient enough to stand before their enemies: the advantages they gained came by way of the interference of God, on their behalf. They could count on God's help as long as they were obedient; when they ceased to obey, his strong arm was no longer stretched out in their behalf; therefore their enemies continued to possess the land which God purposed to give them as their inheritance for ever.

The statement that through them I may prove Israel means that Israel's failure to drive out the Canaanites was God's reason for 2chastening His
people, but there was also the people's growing participation in acts of idolatry and apostasy. The temptation to worship these false gods, carved from wood and stone, came from the remnants of the Canaanites who were left to prove Israel, whether they would keep the way of the Lord or not. God's intention was not to know the Jews better, but that they might know themselves. It was to check out, whether they could resist the temptations of idolatry, which the Canaanites would lay before them. God had told them they could not,
3
Deu. 7:4 . But they thought they could. "Well,'' said God, "I will try you;'' and, what was the result of the trial? It was found that the tempters' charms were far too strong for them. God has told us how deceitful and desperately wicked our hearts are, but we are not willing to believe it until we give in to temptation and find out that it is too true by sad experience. On the other hand, perhaps they would make a good use of the enticement to sin, which the remaining natives would give them, and the many troubles they would cause them, and would thereby be convinced of their sin and humbled for it, reformed, and driven to God and their duty, whether by continual alarms from them they would be kept in awe and made afraid of provoking God.
Without driving them out hastily—If God had expelled all the ancient inhabitants at once, we plainly see, from the subsequent conduct of the people, that they would soon have abandoned His worship, and in their prosperity forgotten their deliverer. He drove out at first as many as were necessary in order to afford the people, as they were then, a sufficiency of room to settle in; as the tribes increased in population, they were to extend themselves to the uttermost of their assigned borders, and expel all the remaining inhabitants. On these accounts God did not expel the aboriginal inhabitants hastily or at once; and thus gave the Israelites time to increase; and by continuing the ancient inhabitants, prevented the land from running into waste, and the wild beasts from multiplying; both of which must have infallibly taken place had God driven out all the old inhabitants at once, before the Israelites were sufficiently numerous to occupy all of the land.
THESE observations are important, as they contain the reason why God did not expel the Canaanites. God gave the Israelites a grant of the whole land, and promised to drive out their enemies from before them if they continued faithful. While they continued faithful, God did continue to fulfill his promise; their borders were enlarged, and their enemies fled before them. When they rebelled against the Lord, he abandoned them, and their enemies prevailed against them. Of this, their frequent lapses and miscarriages, with God's repeated interventions on their behalf, are ample evidence. One or two solitary instances might not be considered as sufficient proof; but by these numerous instances the fact is established. Each rebellion against God produced a consequent disaster in their affairs; each true humiliation was invariably followed by a special Divine intervention on their behalf. These afforded continual proof of God's being, providence, and grace. The contribution of our Lord is wondrous; and its effects, impressive and convincing. The people were not hastily put in possession of the Promised Land, because of their infidelity. Can the infidels contradict this statement? If not then their argument against Divine revelation, from "the failure of positive promises and oaths," falls to the ground. They have not only in this, but in all other respects, lost all their props.
"Helpless and prostrate all their system lies
Cursing its fate, and, as it curses, dies."
The relationship of this chapter to the statements in the book of Joshua that they had won a total and resounding victory over their enemies need not be seen as a contradiction, since Joshua 23:7 makes it clear that there were "nations that remain among you" with whom they were not to marry nor associate with their gods. The correlation of the two books makes it clear that the victory of Joshua was sudden and instantaneous and brought the land under the control of the Israelites. However, conquest was one thing and settlement another. In order to maintain supreme control of the land it would now be necessary for the Israelites to continually drive out their enemies from any encroachment into the territory that God had given them.
The Lord had made it very clear to the Jews that they were not to study "comparative religion" and get interested in the Pagan practices of the Canaanites
4
(Deut. 7.1-11 ). God could have judged Israel for sparing the wicked Canaanite nations, but in His mercy He spared them because He had purposes for them to fulfill.