Failure of Judah Part 3 of 8 (series: Lessons on Judges)
by John Lowe
(Woodruff, S.C.)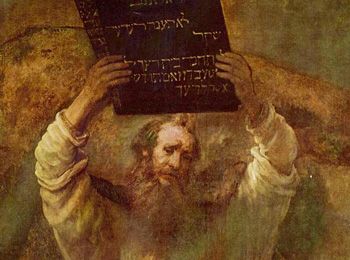 3 And Judah said unto Simeon his brother, Come up with me into my lot, that we may fight against the Canaanites; and I likewise will go with thee into thy lot. So Simeon went with him.


Jacob had declared that the tribes of Simeon and Levi would be scattered in Israel 14(Gen 49.5-7 ). Joshua did not assign a specific territory to Simeon, but allowed the Simeonites to settle in the portion assigned to Judah 15(Josh 19.9 ).
Judah prepares to go up against the enemy, but first, he courts his brother and neighbour, the tribe of Simeon, to join forces with him. In spite of God's promise of victory (v. 2), Judah sought the assistance of the tribe of Simeon, showing that their faith lacked complete dependence on God's Word.

At first, this looks like a fine sign of cooperation between Judah and Simeon, and it was, but it was also a sign of weakness. The tribe of Judah had no business asking for help to drive the Canaanites out of their particular portion of land. With God's help, they would be able to do it. As a result, the Canaanites were never completely driven out of the land.

Observe here,
1. That the strongest should not despise those that are weaker. For example; our text tells us that Judah, who is more numerous than any of the other tribes desired the assistance of Simeon, who is the least numerous tribe, and yet Judah begs for Simeon's friendship, and pleads for help from him; the head cannot say to the foot, I have no need of thee, for we are members one of another.
2. That those that crave assistance must be ready to give assistance: Come with me and help with my mission, and then I will go with you to help with your task. It becomes the Israelites to help one another against the 16Canaanites; and all Christians, even those of different tribes (nationalities, race, religions), should strengthen one another's hands against the common interests of Satan's kingdom. Those who help one another in love have reason to hope that God will graciously help them both.

Judah said unto Simeon his brother, Come up with me..., that we may fight against the Canaanites – Seeing that these tribes lived within the same territory and that the territory also appears to have Canaanites living there 17(Jos 19:1, 2 ), they had a common interest, and were naturally allied in this enterprise—to eliminate all the Canaanites.

4 And Judah went up; and the LORD delivered the Canaanites and the 18 Perizzites into their hand: and they slew of them in Bezek ten thousand men.

The combined forces of Judah and Simeon take the field: Judah went up, and Simeon with him, (v. 3). Caleb, is probably commander-in-chief of this expedition; for who else would be so well qualified, having both an old man's head and a young man's hand, the experience of age and the vigor of youth? 19(Jos. 14:10, 11). It should seem too, by what follows (v. 10, 11), that he was not yet in possession of his own allotment. It was wonderful for them that they had such a general as Caleb to lead them. Some think that the Canaanites had got together into a body, a formidable body, when Israel consulted about who should go and fight against them, and that they then began to stir when they heard about the death of Joshua, whose name had brought fear to the heart of the Canaanite people.

Whether they invaded the enemy, or the enemy was the one to start the fight, the Lord delivered them into their hand. Although the army of Judah was strong and bold, yet the victory is attributed to God: he delivered the Canaanites into their hand; He gives them the ability to destroy them—He gave them the power to do it, and used the battle to test their obedience to his command, which was to utterly cut them off. Now, we are told how the army of the Canaanites was routed in the field, in or near Bezek. There (Judah's and Simeon's) first victory was over the inhabitants of Bezek. God gave them great success. After slaying ten thousand men, they cut off the thumbs and big toes of the king, as he had done to his foes. He should have been put to death, as the Lord had commanded 20(Deut. 7:24), but instead, he was only maimed. Then he was taken to Jerusalem, where he later died. This foreshadowed Israel's disobedience in dealing with the heathen in their land. Rather than completely crushing them, the Israelites only crippled them. Such partial obedience was disobedience and would cost the Jews dearly in the days ahead.

5 And they found Adonibezek in Bezek: and they fought against him, and they slew the Canaanites and the Perizzites.
6 But Adonibezek fled; and they pursued after him, and caught him, and cut off his thumbs and his great toes.

Adoni-bezek is
literally the "lord of Bezek". There have been those that called their lands by their own names
21
(Ps. 49:11 ), but here was one (and there has been many others) that called himself by his land's name.
It is very probable that the different Canaanite tribes were governed by a sort of chieftain, similar to those among the clans of the ancient Scottish Highlanders. Bezek is said by some to have been in the tribe of Judah. Eusebius and St. Jerome mention two villages with this name, not in the tribe of Judah, but about seventeen miles from Shechem. However, the predominant opinion is that this place lay within the domain of Judah, about twelve miles south of Jerusalem.
The lord of Bezek was "found," that is, surprised and routed in a pitched battle, from which he fled; but being taken prisoner, he was treated with a severity that was unusual among the Israelites, for they "cut off his thumbs and great toes." Barbarous acts of various kinds were commonly practiced on prisoners of war in ancient times, and the object of this particular mutilation of the hands and feet was to disable him for military service forever. They cut off his thumbs, to make him unfit for fighting, and his great toes, so that he would not be able to run away. The infliction of such a horrid cruelty on this Canaanite chief would have been a foul stain on the character of the Israelites if there were not reason for believing it was done by them as an act of retribution for his cruel actions against his enemies and even his own people. Justice was served in his case, since he was well known for doing the same thing and worse. The lord of Bezek boasted that he had cut off the thumbs and great toes of seventy other kings.
7 And Adonibezek said, Threescore and ten kings, having their thumbs and their great toes cut off, gathered their meat under my table: as I have done, so God hath requited me. And they brought him to Jerusalem, and there he died.
The maiming of this Canaanite chief did him a great indignity, but it served to extract from him an acknowledgment of the righteousness of God. Here observe:
1. WHAT A GREAT MAN THIS ADONI-BEZEK HAD BEEN; how great as a commander in the field, where armies fled before him; how great at home, where kings were set with the dogs under his table and fought with the dogs over those crumbs that fell from his table; and yet now he is a prisoner, and reduced to the state of extreme misery, and disgrace. Notice how changeable this world is, and how slippery its high places are. Those that are the highest must not be proud, and the strongest should not feel secure, for they do not know how low they may be brought before they die.
2. WHAT DEVASTATION HE HAD MADE AMONG HIS NEIGHBORS: he had totally subdued seventy kings, and made them his prisoners; he was the chief person in his city, and was eventually called a king. We cannot presume that Adoni-bezek had all seventy of these petty princes at once for his slaves; but during his reign, he had successfully deposed and abused seventy, and he treated them according to his barbarous fancy, which was meant to terrorize other kings.
3. IT SEEMS THE CANAANITES HAD BEEN WASTED BY CIVIL WARS, which would very much facilitate the conquest of them by Israel. "Judah,'' says Dr. Lightfoot, "in conquering Adoni-bezek, did, in effect, conquer seventy kings.''
4. HOW JUSTLY HE WAS TREATED, SINCE HE WAS TREATED AS HE HAD TREATED OTHERS. Thus the righteous God sometimes, in his providence, makes the punishment suit the sin, and acts with equality in his judgments; the spoiler shall be spoiled, and the treacherous dealer dealt with treacherously, Isa. 33:1. And those that showed no mercy shall have no mercy shown to them (
22
Jam. 2:13 ;
23
Rev. 13:10 ,
24
18:6).
5. HOW HONESTLY ADONI-BEZEK ACKNOWLEDGED THE RIGHTEOUSNESS OF GOD: As I have done, so God has requited me. See the power of conscience, when God by his judgments awakens it, how it brings sin to remembrance, and capitulation to the justice of God. He that in his pride had defied God now yields to him, and reflects with as much regret upon the kings under his table as ever he had looked upon them with pleasure when he had them there. He seems to admit that he was dealt with better than he had dealt with his prisoners; for though the Israelites maimed him (according to the law of retaliation, an eye for an eye, so a thumb for a thumb), yet they did not put him under the table to be fed with the crumbs there, because, though the other might well be looked upon as an act of justice, this would have more of the appearance of pride and haughtiness than did become an Israelite.