Faith in Daily Living Part 1
by John Lowe
(Laurens SC, USA)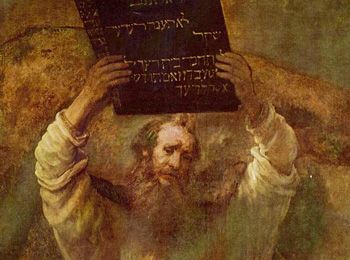 "Faith makes all things possible; love makes all things easy."
8-6-04

Title: Faith in Daily Living


Text: "Someone might say, "You have faith, but I have deeds." Show me your faith without doing anything, and I will show you my faith by what I do. "(James 2:18)

Bible Reading: James 2:14-26


Introduction:

There seems to be something mystical about faith. It exists in every child of God in various amounts. In some, it is as small as a grain of mustard seed, while others have chosen to die rather than relinquish their faith. And, it's in the nature of faith that it gives God's people the ability to recognize the reality of that which is not yet seen, and to make that reality the object of hope. The saints of the Old Testament give remarkable examples of that faith.

Hebrews 11 is called the faith chapter and there we have what some call a roll call of those with great faith. One after another, great men and women are honored for what they accomplished by faith. D. L. Moody said, "Faith makes all things possible; love makes all things easy." Hebrews 11:1states that "faith is being sure of what we hope for and certain of what we do not see." Folks, the only way to come to God is to come by faith. But, faith has to rest upon something or someone.

So what is it that Christian faith rests on? It is the Word of God! If your faith does not rest upon the Word of God, it is not biblical faith at all. It has to rest upon what God says. Actually, faith means to believe God. But true faith must be supported by evidence. The Old Testament saints had plenty of evidence to base their faith on, and we do too. God wants us today, not only to be saved by faith, but to walk by faith. While this may clarify what is meant by biblical faith, it doesn't help us to understand totally how faith applies to our daily lives.

Folks, for the Christian man or woman, their faith is what motivates their lives. People with faith do things for God, and God does things for them. For a Christian, faith is not a luxury; it is a necessity.

We need faith for worshiping, as well as for working, walking, waiting, and even making war. In any area of life where you ignore faith, you will sin. Paul said, "But he who doubts is condemned…for whatever is not from faith is sin" (Rom. 14:23).

Today, we are going to combine the text with Hebrews 11 to get a practical understanding of faith. For our purpose, we will define faith as an outward action that demonstrates an inner belief.

A little girl was asked what faith means. She replied, "Well faith is believing what you know ain't so. That's what faith means to many. They think it's a leap in the dark, an uncertainty or some sort of a gamble. If that's what it means to you, then you do not have faith, because "faith is being sure of what we hope for and certain of what we do not see." And so faith rests on the firm foundation of Jesus Christ and God's Word.

Faith is the expression of what we say we believe in our physical lives. One preacher said, "Faith enables the believing soul to treat the future as present and the invisible as seen." Now is a good time to read our text, James 2:14-26.

14 My brothers and sisters, if people say they have faith, but do nothing, their faith is worth nothing. Can faith like that save them?
15 A brother or sister in Christ might need clothes or food.
16 If you say to that person, "God be with you! I hope you stay warm and get plenty to eat," but you do not give what that person needs, your words are worth nothing.
17 In the same way, faith that is alone—that does nothing—is dead.
18 Someone might say, "You have faith, but I have deeds." Show me your faith without doing anything, and I will show you my faith by what I do.
19 You believe there is one God. Good! But the demons believe that, too, and they tremble with fear.
20 You foolish person! Must you be shown that faith that does nothing is worth nothing?
21 Abraham, our ancestor, was made right with God by what he did when he offered his son Isaac on the altar.
22 So you see that Abraham's faith and the things he did worked together. His faith was made perfect by what he did.
23 This shows the full meaning of the Scripture that says: "Abraham believed God, and God accepted Abraham's faith, and that faith made him right with God." And Abraham was called God's friend.
24 So you see that people are made right with God by what they do, not by faith only.
25 Another example is Rahab, a prostitute, who was made right with God by something she did. She welcomed the spies into her home and helped them escape by a different road.
26 Just as a person's body that does not have a spirit is dead, so faith that does nothing is dead!

Before we get to our text, let's take a brief look at Hebrews 11. There are many women and men that I could talk about, but in the interest of time, I'll mention only three.

Many of us are accustomed to saying that
Noah preached 120 years and never made a convert. It is true that he didn't win any of the Babylonians living there in Babel, but he surely won his family. He led every member of his family to the Lord, and that was really something. Noah lived in a time, after Adam and Eve left the Garden of Eden, when man got away from God in a hurry. However, we are told in Genesis 6:9, there was one godly man left: Noah. Does this mean he was only a nice man, who paid his debts, and did many helpful things for people? No, he did more than that: "Noah walked with God."
How did he walk with God?" The writer of Hebrews tells us, he walked by faith. This man Noah believed God when God told him he was going to destroy the earth by a flood. There are some people, who believe that up to this point, it had never even rained on the earth and that is probably true. But way up on dry ground, probably near Mount Ararat, away from even the Euphrates River, this man Noah began to build a boat, because God said there was going to be a flood.God gave Noah the instructions for the boat, and Noah began to do what I'm sure the population in that day considered to be a very foolish thing. Noah built the Ark, and he continued to preach to the people up until God shut the door to the ark. However, no one outside his family believed, but his family believed, because they knew his witness. In Genesis, it says, "Noah prepared an ark to the saving of his house." What a wonderful thing that he was able to do that; that he was able to save his family.
The next person of faith is Abraham. Abraham is known as the man of faith. That is the way he is identified in the Word of God.
In Genesis 12, where the story of Abraham begins, we read that he came out of Ur of the Chaldees and went to the land of Canaan. God told him that Canaan was his, and so he left his home and went to a strange land that he knew nothing about. He could do it because he believed God.
At the end of Abraham's life, something very wonderful happened when God tested his faith. Abraham had been tested before, but this was the hardest. God told Abraham to take his son to Mount Mariah and sacrifice him. Abraham would have willingly parted with thousands of his bulls and lambs to redeem Isaac! But God didn't ask for that; instead, He asked for the "son whom thou lovest." He took two of his servants, and along with Isaac, they traveled to the land of Moriah. When they arrived, he made the servants stay far away from the place where he would sacrifice his son, because the ceremony that was to take place was to involve only Abraham and Isaac. He forced Isaac to carry the wood, because he was a very old man, and they still had a way to go. However, Abraham carried the fatal knife and the fire, and purposefully led the way. When they came to the right place, he built an altar, and arraigned the wood for Isaac's funeral mound. But it must have broken the tender heart of Abraham to tie his hands, since they were the same hands that so often stretched out to embrace him. However, it had to be done.
After he tied him up, he laid him upon the altar, and he put his hand on the head of his sacrifice. With a cast-iron heart, and his eyes lifted up to heaven, he takes the knife, and stretches out his hand to give a fatal cut to Isaac's throat. Up until now, this story was very sad, and it appeared to be headed toward a tragic ending. But now, the sky suddenly clears up, and the sun breaks out, and a pleasant scene is before us. Now, it is apparent that Abraham did indeed love God more than he loved Isaac, so the order is countermanded, and Isaac is set free. This verse gives the end of the story: "And Abraham lifted up his eyes, and looked, and behold behind him a ram caught in a thicket by his horns: and Abraham went and took the ram, and offered him up for a burnt offering in the stead of his son."
The third example of faith is Moses. We can see faith at work in the life of Moses. He was brought up in the palace and would have been the next pharaoh, but Moses had the faith to choose the right course. Moses had the type of faith that leads to action. Many people today are saying, "I believe, I believe," but do nothing. Folks, I believe faith reveals itself in action. God saves us without our works, but the faith that saves, produces works. Moses had faith to obey God. God said to do this, and Moses did it. This is exemplified in the life of this man. He forsook the pleasures of Egypt, went out into the desert, and came back to deliver his people. This is faith to obey God.
These three men; Moses, Abraham, and Noah had a great faith in God. Let's trust God and believe Him and perhaps our faith will grow just as strong and just as active.