Finding a Place of Safety Part 2
by John Lowe
(Laurens SC, USA)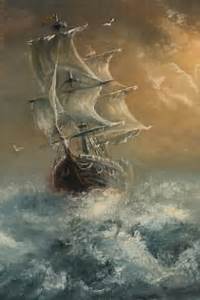 God is good to His children. He provides the power we need for life and service (vv. 10–13) and He satisfies the material needs we have as well (vv. 14–20). Paul did not have a wealthy organization giving him support, but he did have a great God who enabled generous friends to meet his needs. Paul saw their gift as a fragrant sacrifice to the Lord (v. 18), and he rejoiced in the Lord for what they did. Paul found the secret of surviving whatever came his way. He found a place of safety from the storms of life.


THAT'S TODAY'S LESSON; FINDING A PLACE OF SAFETY FROM THE STORMS OF LIFE.

All of us have troubles! But let me check: Is there anyone here who has never had troubles of one kind or another? I thought so, all of us are in the same boat. Some have worse troubles than others, but as sure as death and taxes, we all have experienced storms in our lives.

Let's begin our lesson with THE QUESTION OF STORMS IN OUR LIVES.

Do believers suffer? Absolutely! It's natural for all of us to experience difficulty. Yet, so many people yell out, "Why me! Why do I have to suffer so?"

I was recently preaching about Job, when one of the ladies said to me, "I don't want to hear that! I don't understand why God did all those things to Job." Some people don't want to believe that God may send trouble our way or even that sin may cause us to have troubles. But it's true, and I could give you a lot of examples. For instance, the sin of adultery often leads to divorce and heart ache to the point that the man and woman become physically and emotionally sick. And consider what abortion can do to a woman. She may regret her decision to kill her unborn baby for the rest of her life. She may not be able to live with what she did. However, not all pain and suffering is caused by sin. That idea has no basis in scripture.

Here are some examples from the Bible to illustrate what I just said.

1. Joseph was sold into slavery by his brothers and he spent years in prison for a crime he didn't commit. It was not because of sin; instead, it was part of God's plan to save Israel and the world from starvation.

2. Job was a good man, and God even said so. But Job lost everything; his possessions, his family, and his health. It was not due to any sin in his life. It was because Satan brought the troubles.

3. Daniel was a faithful worshipper of God, who lived in a pagan country. But he was put into a den of lions, because he continued to worship God, in spite of the king's command to only worship his god. Sin had nothing to do with what he suffered.

4. Paul talked about what he had to endure in his epistles. It's a long list. But, it was not due to sin; instead, it was used by God to mold him into a loyal servant of God.

Jesus Himself was subjected to many of the pressures we experience. But we know that He never sinned. All of His suffering was for us. As He hung on the cross, He experienced more pain and sorrow than anyone has ever had to endure. Sin didn't cause the pain; we did. It was our sin placed on Him, not His, which caused the pain.

What about us and others who suffer? At times, in our desire to understand why we are having troubles, we make the assumption that we deserve what we get. When that happens, just ask yourself; did Joseph, did Job, did Daniel, did Paul, did Jesus?

Do we deserve what we get? Sometimes we do. But, many times we don't. Nevertheless, whether we deserve it or not, there will be storms.

FOR THAT REASON, THE QUESTION IS, WHAT SHOULD WE
DO WHEN STORMY SITUATIONS COME?
Our experience tells us to find a place of safety. That's what we do when a tornado is coming our way. We just don't sit still and continue to watch television. We look for shelter; some place where we will be safe. We get under a piece of furniture or behind strong walls. When thunder storms come we may do the same thing. My sister is so afraid of them that she gets under her bed. When there are thunderstorms and tornados, we look for a place of safety.
What about the other storms of life? What about sorrow, and money problems. How do we react? Don't we look for a place of safety? Sometimes the greatest miracle is not the removal of the storm. It's a miracle that we are able to survive the storm. Didn't Jesus say He would help us bear our troubles? He never said we wouldn't have trials. Actually, He said that we would suffer trials, because we are following Him. Christians will survive the storms of life, and each storm has something to teach us. We are survivors, and each storm teaches us how to handle future situations.
In 2 Timothy 4:7 Paul tells us, "I have fought the good fight, I have finished the race, I have kept the faith." Paul knew his own ministry was almost over and he felt the deep satisfaction that comes from having been faithful to God. What a horrible feeling it must be to come to the end of one's life and have nothing but regrets and to think that their life was wasted. Let's not waste whatever time is left. Let's serve Jesus. Whatever is done for Christ will last, and God's servants are indestructible until their work is done.
THE FINAL QUESTION FOR US TO ANSWER IS, HOW DO WE BUILD A SPIRITUAL STORM SHELTER?
If I don't know anything else, I know this; we must begin with a strong relationship with Jesus Christ, and that can only come from a personal encounter with Him. I'm talking about receiving Him as your Savior. Jesus said, "I am the way, the truth, and the life." It is only when He is Savior and Lord that we can have a relationship with Him. Our relationship with Jesus is built by having absolute faith in His guidance, and through living an obedient life that is surrendered to His will.
There are a lot of people who want the safety that Jesus brings, but they think they can wait until there is a cloud on the horizon to build their shelter. That's the person who believes there is plenty of time; that they will be saved sometime before they did. So, they don't do anything until the storm hits. Then, they're like someone drowning who cries out for help. It will be too late for some, because they don't have a shelter from the storm.
The Bible tells us that we are going to face storms. In the parable of the wise man who built his house on the rock, it talks about a storm. The foolish man, who built his house on the sand, watched the flood destroy his home, but the wise man built a house that sheltered him from the storm. We know about the storms of life, and we know they are coming, so why do we wait to begin to make preparations for the inevitable. Why not make sure that we are indestructible?
Conclusion
For us, most of life's storms have come and gone. You may be here today, because you have built a relationship with Christ. You call Him Savior or Lord. You have your storm shelter. Praise God! But it's not that way for everyone; someone here may need a place of safety. You may need a storm shelter sooner than you think. Start to build your shelter today by accepting God's salvation.
I will be happy to pray with anyone who needs the Savior or for any other need you may have.
Amen.