Finding God for Yourself Part 2
by John Lowe
(Laurens SC, USA)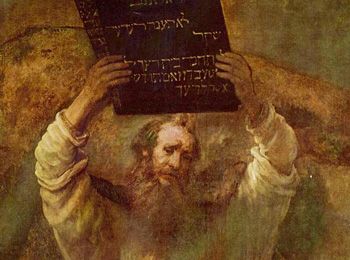 If He had, Jacob would never have made it back to the land.

God brought him back into the land by His grace and mercy.
When Jacob did finally come back to Bethel, he came back a wiser man.
Do you know what he came back to do?
To worship and praise God for His mercy.
God had been merciful to him.
Now, here is the rest of his vow…
"And this stone which I have set as a pillar shall be God's house, and of all that You give me I will surely give a tenth to You."
So Jacob erects this stone.
He is trying to make a deal with God!
And a great many of us are trying to make a deal with God.
But listen, friends, He just wants to become your Father through faith in Christ.
That is the story of Jacob's first encounter with God, and it changed the course of his life.
That is the background for today's message.
I want to ask a question, "Do you find God or does God find you?"
In a sense, it works both ways.
When an outstanding evangelist asked a young boy, "Have you found Jesus?" the lad replied, "Mister, I didn't know Jesus was lost."
Of course, Jesus is not lost.
But on the other hand, Jesus is lost to us if we don't know Him.
Today's scripture reading tells how a young man, away from home for perhaps the first time, discovered God for himself—an experience that surpassed any previous knowledge he may have had of the Lord.
Jacob may have made it all the way to Bethel his first night away from home.
Remember, he is fleeing from Esau and he is a young man.
He probably traveled light and fast.
The spot he chose to spend the night was the sight of an old Canaanite worship place.
God, however, used this location as a sanctuary for His glory.
Our Lord can always give new meaning to old things, and He delights in transforming the ungodly into something or someone that will bring praise to His name.
Jacob had a marvelous dream that night and awoke to find that his life had new meaning.
For perhaps the first time in his life, God was real to him.
This firsthand experience transformed him and sent him on his way to Haran with a new attitude toward life and changed goals.
Some great lessons come to us from this great experience.
The first lesson is that we often find God in unlikely places.
Moses found God in a burning bush, but Jacob found Him in an old Canaanite sanctuary.
We usually associate the occasion of being born again with a formal church meeting, a revival, or some other religious assembly.
Indeed, these are all good places.
On the other hand, people have also been convicted of their sins while they were at a place that was seemingly not conducive to spiritual encounters.
Of course, a previous experience at worship or a previous testimony by a friend may have paved the way for this experience occurring in
an unlikely place.
The point is God can speak to anyone anywhere He chooses.
We cannot limit God nor rigidly define how He will do His work in the world.
The second thing that we can learn from this story of Jacob is that sometimes it helps to get away from home.
Jacob's family environment was not the best.
His mother, as best as we can understand the biblical record, tried to do his thinking for him.
When this happens, a young person often needs to get away for a while and become his or her own person.
We should remember, of course, that leaving home is not necessary for all children because not all parents "operate" the same way.
In Jacob's case, however, he needed to find out "who he was"; and what better way than a quiet place where God could speak to him.
Third, we can see from this story, that making a hasty commitment can be immature.
We generally don't like to find fault with the great biblical characters, but the Bible presents them as they were, "warts and all."
We must be honest enough to admit that Jacob's vow was not a completely mature Christian commitment.
For instance, it was too "iffy" and was based on the fact that God would bless him.
He said, "If God will be with me, and will help me in this way that I go, and will give me bread to eat, and raiment to put on, so that I come again to my father's house in peace; then shall the Lord be my God."
Mature Christians know that you do not bargain with God in promising to be dedicated.
God does not always give us the things we want and think we need.
Our promise to be faithful to God should not be based on the fact that God gives us plenty.
Some great Christians have been called to suffer tremendously but have still maintained their faith in God.
If we take Jacob's vow literally, he would not have been obligated to serve God or bring the tenth to Him until God brought him back safely to his father's home, which did not happen until twenty years later.
We should be careful about what we promise God.
The last thing to see is that God accepts us as we are.
The glorious thing about Jacob's experience and our own is that God is willing to receive us and bless us even when our understanding of Him is inadequate or immature.
Someone has said that becoming a Christian is surrendering as much of ourselves as we understand today to as much of Jesus as we understand today.
How true!
God blessed Jacob even though his understanding of divine things was far from perfect.
Conclusion
All of our motives are mingled.
A lost person cannot expect to understand everything about the Christian faith at the beginning.
Spiritual birth requires growth and development much the same as physical birth.
Jacob learned much about God at Bethel, but he had more to learn as he faced the experiences before him.
So do we!