First Trumpet (series: Lessons on Revelation)
by John Lowe
(Woodruff, S.C.)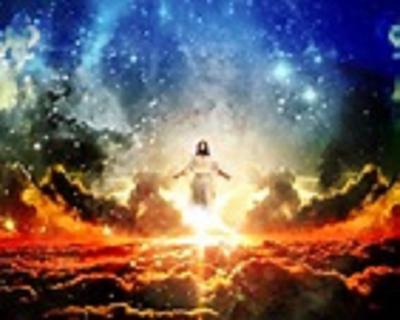 Commentary on the Book of Revelation

By: Tom Lowe Date: 2/22/2016


Lesson: III.C.2: First Trumpet: Third of Vegetation Destroyed. (Revelation 8:7)


Revelation 8:7 (KJV)

7 The first angel sounded, and there followed hail and fire mingled with blood, and they were cast upon the earth: and the third part of trees was burnt up, and all green grass was burnt up.


Introduction

At the beginning of chapter seven, an angel had called for the angels holding back the four winds to not hurt "the land or the sea or the trees" until God's servants had been sealed (7:1-3). But after they had been sealed, God's fury was unleashed upon the earth.

As with the seals, the first four trumpets are distinguished from the last three. In this case, the first four are concerned with natural events and the last three with people. The trumpets are further distinguished from the seals in that the trumpets are God's intervention rather than the world's actions upon itself. These trumpets do not describe the final judgment. In each case only part of the world is affected. To John's original readers, though, they are reminded that God will indeed deal with sin—something I wish everyone today was just as aware of.



Commentary

7 The first angel sounded, and there followed hail and fire mingled with blood, and they were cast upon the earth: and the third part of trees was burnt up, and all green grass was burnt up.

The angels prepare to blow the trumpets, but only the first trumpet is "sounded, followed immediately by hail (chunks of ice) and fire (yes, literal fire) mingled (mixed) with blood."† The Bible is not talking about symbolic fire, not symbolic blood, but real ice, real fire and real blood . . . will fall from the sky upon the earth right here where you and I are today. Jesus had said, "There will be strange events in the skies—signs in the sun, moon, and stars. And down here on earth the nations will be in turmoil, perplexed by the roaring seas and strange tides. The courage of many people will falter because of the fearful fate they see coming upon the earth, because the stability of the very heavens will be broken up" (Luke 21: 25-26; NLT).

The Flood was used in the first global judgment; now it is going to be fire. This earth is to be purified by fire. The forests and the prairies covered with grass are partially destroyed by fire. Plant life was the first to be created, but it is the first to be destroyed. In the record given in Genesis 1:11, God began with the creation of plant life after order had been brought into the physical globe.

One-third* of the earth is burned. One-third of the earth indicates the wide extent of the damage. "One-third" means not one-forth or one-half; it means one-third. One-third of all the trees will perish, and one-third of all the green grass will be burned up. One can well imagine how this would affect not only the balance of nature, but also the food supply. With the grass gone, all the livestock would die. The Greek word for trees usually means
"fruit trees," they will be burned down; and the destruction of pasture lands would devastate the meat and milk industries. Can you imagine a catastrophe any worse than what has been revealed here in John's vision? If you find it difficult to believe that ice, fire and blood can come down from the sky to fall upon the earth, read Exodus 9:18-25, and remember that God Almighty changes not! He is the same, yesterday, today and forever.
Dear reader let your imagination run completely wild. Look up into the sky. Can you envision blazes of fire, streams of blood and great chunks of ice falling upon the earth? Can you imagine all the trees blazing, burning, and going up in smoke— and the grass being burned to a crisp? People will be screaming, running, begging, falling over each other. The hale will be upon their heads; they will be spattered with blood. This is the awesome power of the Almighty God. However, since only one-third of the earth was destroyed by these trumpet judgments, this was only a partial judgment from God. His full wrath was yet to be unleashed. The purpose of this judgment was to warn people to repent.
The trumpet judgments appear to occur just before the second coming of Christ in power and great glory as King, for when the seventh trumpet sounds, "the mystery of God should be finished" (10:7)☼. In this connection we read further, "and the seventh angel sounded; and there were great voices in heaven, saying, The kingdoms of this world are become the kingdoms of our Lord, and of His Christ; and He shall reign for ever and ever" (11:15).
Did I here you correctly? Did I just hear you say, "Mr. Lowe, I do not believe in that kind of God?" My friend what you believe does not matter. What you think does not matter. What you may have heard from the lips of some preacher makes no difference. The terrible judgment of blood, ice and fire will be rained upon this earth when the angel sounds the first trumpet. Did you know that there will be no place to hide; there will be no escape, when God's wrath is let loose! Well, that is not entirely true, for the Bible does tell us about a way of escape—"Believe on the Lord Jesus Christ" right now—and God will save you!
*In this case, one-third may not mean an exact amount, but instead may be a way of saying that a portion of the earth was affected, but not the majority.
† This compares to the seventh plague on Egypt when hailstorms killed anything that was outside (people and animals) and destroyed a large amount of vegetation (Exodus 9:13-35). The Prophet Joel also promised "blood and fire" in the last days (Joel 2:30). Since this is a supernatural judgment, it is not necessary to try to explain how hail, fire, and blood become mangled. Fire, according to some expositors, could refer to the lightning of a severe electrical storm.
☼ "When the seventh angel blows his trumpet, God's mysterious plan will be fulfilled. It will happen just as he announced it to his servants the prophets" (Revelation 10:7, NLT).