Following in the Steps of Christ
by Buddy Maynard
(Panama City, Florida)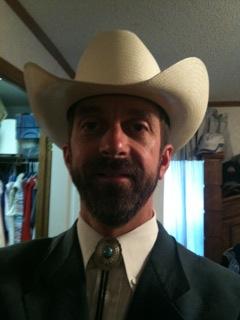 Buddy Maynard
Psalms 85:13 Righteousness shall go before him; and shall set us in the way of his steps.
1 Peter 2:21 For even hereunto were ye called: because Christ also suffered for us, leaving us an example, that ye should follow his steps:

The Goings/Steps of Christ

I. Galilee - (circuit/route) 71 times in Scripture. Salvation/Sanctification

Matthew 21:11 And the multitude said, This is Jesus the prophet of Nazareth of Galilee.
Matthew 26:32 But after I am risen again, I will go before you into Galilee.
Matthew 28:16 Then the eleven disciples went away into Galilee, into a mountain where Jesus had appointed them.

II. Gethsemane - (Oil-press) Struggles/Surrender

Matthew 26:36-39 Then cometh Jesus with them unto a place called Gethsemane, and saith unto the disciples, Sit ye here, while I go and pray yonder. And he took with him Peter and the two sons of Zebedee, and began to be sorrowful and very heavy. Then saith he unto them, My soul is exceeding sorrowful, even unto death: tarry ye here, and watch with me. And he went a little further, and fell on his face, and prayed, saying, O my Father, if it be possible, let this cup pass from me: nevertheless not as I will, but as thou wilt.

III. Golgotha - (Place of the skull) Submission

Not my will, but thine be done. No flesh on a skull!

IV. Grave - Self Sacrifice (Death of our Will)

Romans 12:1,2

God likes the smell of burning flesh! Gal. 5:16

V. Glory - Heaven is our blessed future!!!

We all as Believers must travel this road!