FORGIVEN FOREVER (Part 1 of 3)
by Jeff Hagan
(Tacoma, WA, USA)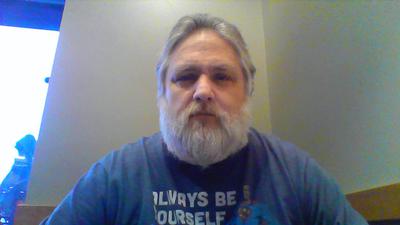 Introduction:


As a child, like most of us, I didn't have a real grasp of all that salvation entailed. I was constantly on a spiritual roller coaster all the way through my teens as I was concerned about whether or not I had done something on any given day that would cause God to reject me. I was occupied with the thought that I might commit some sin and God would snatch away my salvation because I had made a mistake. After all, that's what the denomination I grew up in taught. But that's not the peace, assurance, and eternal life we are promised in Scripture through Christ. The idea one can do anything to cause the loss of their salvation limits God's power and promises.

Over the years I have come to understand the security of the believer and realize that it is God who "elects" us, "calls" us, and then "holds" us. I have no more effect on the security of my salvation than I had over God's decision to elect me to salvation in the first place. But the teaching that one can lose their salvation, lose their forgiveness, lose the eternal life they are promised is still rampant among Christianity. It's sad so many brothers and sisters in Christ live in a state of perpetual fear about their eternal destiny when Scripture is clear we are eternally secure and "no one" can snatch us from the hand of God.

Significance:

Eternal Security is often spoken about as one of those doctrines that should not cause division among the Body. While I agree it's not an essential of the faith, it is still very significant and of the utmost importance. Many say we don't need to try and convince those who believe that they can lose their salvation that they can't; we can just let them continue on believing what they do because they do believe in Jesus, they do believe salvation is through Christ. So, if they are wrong but are secure and unable to lose their salvation whether they believe they can or not, then it really will be fine in the long run because they have it and just don't know they have it. I used to agree with that logic. I mean it makes since. I still believe it's a non-essential, but I put much
more weight into the doctrine now. I'll still joke a bit with my Assemblies of God, Foursquare, and other friends when we discuss the issue, but there really is a danger to the doctrine.
There are many false gospels in the world today: Mormonism, Jehovah's Witnesses, Catholicism, Word of Faith (don't even get me started on this one), and even within Christianity there are denominations with grave errors (such as Church of Christ with their belief in baptismal regeneration), and they all have one thing in common - a works focused salvation. In other words, false teachers agree that in order to get to heaven you must do "works," you must do your part, and if you are "good" then and only then will God accept you. Of course, each has their own twists and details, but in this regard, they are virtually the same. Let's take a very brief look at just two examples:
Roman Catholicism
- You are saved by Grace that was acquired by the death of Jesus on the Cross. But you receive that grace as you perform your "good works" (i.e. sacraments, rosaries, prayers, etc). The more works you do the more grace you receive. If you die in the "state of grace" then you won't go to hell. Eventually, you will get to heaven, after a stop off for a while in Purgatory in order to "pay for your sins."
Mormonism
- You are saved if (a) you believe in Jesus; (b) you are baptized by a Mormon Apostle; (c) and you do good works. If you meet all of these qualifiers first, then you will be saved. Not to mention their Jesus is a completely different Jesus than the biblical Jesus.
But notice that the overriding ingredient is man's "works" in obtaining or securing salvation. Many of these false teachers hold to a mantra that goes something like this, "You are saved by faith and faith alone (initially), but you are secure in that salvation only as you do good works." In other words, God saves you initially by grace, but then it's up to you to "stay saved" by your works. That subtle addition of "initially" in their frame of thought and wording does nothing to justify their position. It is just as false as the ones that claim "works" are necessary for initial salvation.