GIVE GOD THANKS
by Carl Anderson
(Columbus, Ohio)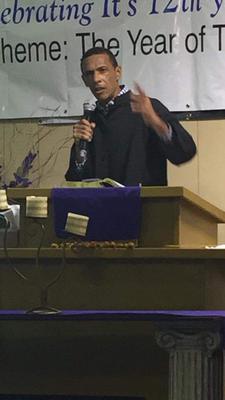 As we focus on the Upcoming national holiday known to us in America as "Thanksgiving", we start making a guest list of whom to invite to our homes and what famous dishes, desserts to make and prepare. However let's not forget What/Who this special day is all about: God!

We should be Thankful to God who Blessed us to have what we Have? Psalms 23:5,"You prepared a Table before Me in the presence of my Enemies"!Which means Prepared and full tables of food to feast on, we feast in safety while the Good Shepherd watches, fights and protects us, As a Special Forces retired Sgt. two instances where we were vulnerable to the Enemy 1. while Sleeping 2. while Eating!

So God is doing His part, we're asked and commanded to do our part ! Give God thanks for All He's Done, Doing and Is going to Do for Us because He Loves the heck out of His Children!
Join in and write your own page! It's easy to do. How? Simply click here to return to Your Outlines.
© 2008-2028 - All rights reserved.

No content on preachology.com may be printed or

copied to any other site without permission.