Glory and Majesty Part 2
by John Lowe
(Laurens SC, USA)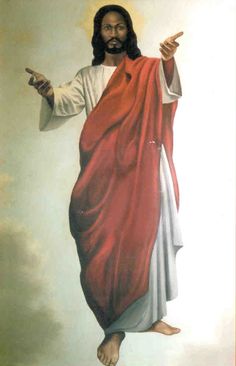 Several years ago, some people in Poland discovered a tree with a strange shape in the bark. The one who discovered it was a crippled man & he decided that it was an image of the Virgin Mary. Later he claimed that he was healed while there, & he tied his crutches to the tree. Sixty miles away another tree was discovered that seemingly had the same image on it. So, in Poland, thousands of people are buying train tickets to go out to the countryside & kneel before two trees - to leave their money at the foot of the trees - to ask the blessing of the Virgin Mary on their lives. Why? Because they want so desperately to see & feel the glory & power of God. We all want that in our lives. We search for it & when it's not there, somehow we try to create it. We try to put it there in one way or another.


I like to watch documentaries on TV, and a while back one of the documentaries was about some magnificent church buildings that were hundreds of years old. I saw stained glass windows, & statues. I think of all the years of labor put into building these wonderful monuments to God, but none of them even touch the hem of the garment of what John saw on the Mt. of Transfiguration when he beheld the glory of Jesus.
We need to see that glory too.

The Next point is: WE NEED TO REALIZE THAT WE HAVE A SHARE IN HIS GLORY

In John 17; Jesus prays that very wonderful prayer which he prayed just before Judas betrayed Him in the Garden of Gethsemane. He prayed for Himself, & for the apostles, & for all who would believe on Him because of the witness of the apostles. In that prayer, He mentions the glory of God 8 times. His prayer goes something like this, "Father, the time has come. Glorify your Son, that your Son may glorify you...I have brought you glory on earth by completing the work you gave Me to do. And now, Father, glorify me in your presence with the glory I had with you before the world began" John 17:1,4,5. Then, a little bit later on, He prays for us, "I have given them the glory that you gave me, that they may be one as we are one." It's a shared glory. That glory is something that we share because we are Christians - because we are born anew - because God works a change in each of our lives. Then we can share in the glory that John saw on that mountain.

But we need to watch out. There is a danger that the change might be a counterfeit change - not a transfiguration - not a transformation - but simply a masquerade that fools most of the world & maybe even ourselves.

I know that most of you know who Erma Bombeck was. In one article she wrote these words: "Someone asked me the other day if I had my life to live over would I change anything? My answer was `No.' But
then I thought about it & I've changed my mind. If I had my life to live over again I would talk less & listen more. I would never have insisted the car windows be rolled up on a summer day because my hair had just been teased & sprayed. I would have invited friends over to dinner even if the carpet was stained & the sofa faded. I would have eaten popcorn in the good living room & worried less about the dirt when you lit the fireplace. I would have taken the time to listen to my grandfather ramble about his youth. I would have sat cross-legged on the lawn with my children & never worried about the grass stains. I would have cried & laughed less while watching TV, & more while watching real life. I would have eaten less cottage cheese & more ice cream. I would have gone to bed when I was sick instead of pretending the earth would go into a holding pattern if I weren't there for a day. I would never have bought anything just because it was practical, or would not show soil, or was guaranteed to last a lifetime." When my child kissed me impetuously I would never have said, `Later. Now go & wash up for dinner.' There would have been more `I love you's; more `I'm sorry's; more `I'm listening's. But mostly, given another shot at life, I would seize every minute of it. Look at it & really see. Try it on. Live it. Exhaust it. And never give a minute back until there was nothing more left of it."
It's not with great trumpets - or magnificent choirs - but in simple acts of service that we reflect & reveal the glory of God. Maybe it was while washing dishes at home, or vacuuming the carpet, or changing diapers, or caring for crying babies. Maybe it was while driving on the highway, or when you display a different attitude than any of your friends. Maybe it is out there in a world that seems so alienated from God that you can just consistently day after day witness, share, reflect, & reveal the glory of God.
CONCLUSION:
When Peter blurted out, "Let's stay here on the mountain & build 3 tabernacles," Jesus answered, "No, we're not going to stay on the mountain. Down at the foot of the mountain, there is a boy possessed with a demon, & a concerned father who has brought him. The boy is sick, & we need to be there more than we need to be here." So they went down from the mountain to heal a sick boy. They went out into the world to feed the hungry, save the lost, & bring the sheep back into the fold again, & to reveal His glory. We who are His disciples are called to do the same thing.
Maybe there are people here who need to make a decision for Jesus this morning. We would have you behold His glory & know that He wants to be your savior. We invite you to accept Him as Lord & Master of your life, too.