GLORY HALLELUJAH
by CharlesRobey
(Trussville, AL USA)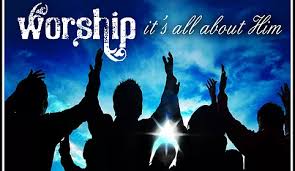 GLORY HALLELUJAH

( A Praise & Worship lyric )

Glory Hallelujah
I have glory in my soul
For since I came to Jesus
His mercy I now behold
Glory Hallelujah
I have glory in my soul
I'm trusting in his mercy
His Love has made me whole

Its free, O yes it's free
His grace to me was given
It was purchased on the tree
It's free, O yes it's free
I Praise His name forever
For now I am set free

Glory Hallelujah
I have glory in my soul
For since I came to Jesus
His grace I now behold
Glory Hallelujah
I have glory in my soul
His grace to me is given
His love has made me whole

Its free, O yes it's free
His grace to me was given
It was purchased on the tree
It's free, O yes its free
I Praise His name forever
For now I am set free

REFRAIN
It was mercy mixed with grace
When my Savior took my place
For at the cross on bended knee
I came to make my plea
I came to make my plea

"Praise the Lord! Praise God in His sanctuary; praise Him in His mighty heavens! Praise Him for His mighty deeds; praise Him according to His excellent greatness! Praise Him with trumpet sound; praise Him with lute and harp! Praise Him with tambourine and dance; praise Him with strings and pipe! Praise Him with sounding
cymbals; praise Him with loud clashing cymbals! (Psalms 150:1-6)
The well-known English preacher Charles Spurgeon wrote something that is still as good today as when he penned it long ago. "Let your thoughts be psalms, your prayers incense, and your breath praise."
When's the last time you heard someone spontaneously shout Amen or Hallelujah in church? It's been awhile for me. I still believe in that Old Time Religion. I can't help but ponder those old "brush-arbor" revival meetings where the Amen and the Hallelujahs echoed as God's Spirit led. Why, nowadays if someone even feels Spirit-led to raise their hands in praise, they seem to be looked on with revulsion or looked on as disrupting the mood of the service. O for more such a frame of mind!
It is said that many years ago the churches had what was known as a Hallelujah corner. The area would have a special pew set up for the deacons. And their job was to encourage the pastor as he was delivering the sermon by shouts of Amen and Hallelujah during the message.
I even heard of an Old Time Religion pastor pray, "O Lord, let something happen in the service that's not in the bulletin." Now, I'm not advocating having disorder in our church service. However, what's wrong with God's Spirit taking command, once in a while?
LOOKING FOR A GROUP TO CONSIDER ARRANGING AND EDITING THESE LYRICS WITH A GOOD MELODY. THANKS