God Approved Christian 2
by Jonathan C. Ike
(Badagry, Lagos, Nigeria)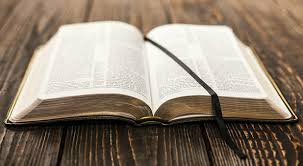 It is this same natural feeling that makes us ashamed of standing on the Truth. Rather, we think, 'what would others say?', 'what would others think of me?' Our natural senses would always be ashamed of God's ways and methods, and scoff at His standard of judgment. When Paul talked about not being ashamed about the gospel of Christ (Rom. 1:16), he meant putting his natural senses aside when it comes to the things of God. Each time we are ashamed of the gospel of Christ, we prove we are not in spirit.
Christianity is neither your choice nor mine. Neither does it offer you a choice! You are either in it or you are not; no middle way – lukewarm positioning. The only choice open to you is "what would you have?" Your way, or God's way?

"I call heaven and earth to record this day against you, that I have set before you life and death, blessing and cursing: therefore choose life, that both thou and thy seed may live." - Deut 30:19 (KJV)

. .
This is a way of saying "you can't have it your way!" If you insist on having it your way, you would have curses, death, and condemnation. While going God's way ensures blessings, life, justification and grace. Joshua knew this and so he did not only choose God's way, he declared it openly, challenging others to do so.

"And if it seem evil unto you to serve the LORD, choose you this day whom ye will serve; whether the gods which your fathers served that were on the other side of the flood, or the gods of the Amorites, in whose land ye dwell: but as for me and my house, we will serve the LORD." - Josh 24:15 (KJV)


Since Christianity is neither your idea nor mine, it is only necessary that we submit to and follow His leading; else we would not be able to stand or dwell in His manifest presence. Isaiah says the unclean (anything not consistent with the will of God) shall not pass over it (move on it, found on it).

"And an highway shall be there, and a way, and it shall be called The way of holiness; the unclean shall not pass over it; but it shall be for those: the wayfaring men, though fools, shall not err therein." - Isaiah 35:8 (KJV)

The major problem is that many Christians are ignorant of how to walk in the spirit, and so we end up gratifying the flesh.

"This I say then, Walk in the Spirit, and ye shall not fulfil the lust of the flesh." - Gal 5:16 (KJV)

First we should learn to shut the door of our hearts to all that is not of God!

"Keep thy heart with all diligence; for out of it are the issues of life. - Prov 4:23 (KJV)

Guard your heart; keep, protect your heart from the polluting words or doctrines that fly around as "message". Yes, message they may be, but of whom? Not everything we hear edifies or builds us in godliness
We allow the flesh, the carnal life to dominate and rule our lives through our jobs and business, what we would eat, drink, and wear.

We are deceived into thinking that we better our lot in life by how hard we work; by how much intellectual, professional, psychological and philosophical input we make, but hear the wise man.

"I returned, and saw under the sun, that the race is not to the swift, nor the battle to the strong, neither yet bread to the wise, nor yet riches to men of understanding, nor yet favour to men of skill; but time and chance happeneth to them all." - Eccl 9:11 (KJV)

It is not by how much of God that "happens" to you. Again hear what Zachariah has to say.

"Then he answered and spake unto me, saying, This is the word of the LORD unto Zerubbabel, saying, Not by might, nor by power, but by my spirit, saith the LORD of hosts." - Zech 4:6 (KJV)

It comes back again to God. He is the One that gives favour and increase.

"I have planted, Apollos watered; but God gave the increase." - 1 Cor 3:6 (KJV)

God is the only One that gives growth or increase. Samuel said it is not by strength (man's resource).

"He will keep the feet of his saints, and the wicked shall be silent in darkness; for by strength shall no man prevail." - 1 Sam 2:9 (KJV)

Being deceived, we think we should work more, put more time into the work, go for and acquire every "relevant" knowledge; and in the process shut God out of our hearts and open it up to junks, rubbish that do not edify. We are distracted by so many things; deluded by what we call success, yet fall short of "good success".
"Good success" is not from seminars or conferences, but from the word of God. That is why God told Joshua to dip himself in it for that is where good success lies.
Walking in the spirit means to stop judging things from the outward, from the flesh. Leaving us an example Jesus did not judge by outward means.

"And shall make him of quick understanding in the fear of the LORD: and he shall not judge after the sight of his eyes, neither reprove after the hearing of his ears." - Isaiah 11:3 (KJV)

Stop looking at things from the outward! Do not judge job, business, health, finance, ministry, home and marriage from the situations and circumstances that seem prevalent physically. Let God lead you! You need to "replace" things of the flesh "what you know naturally" (either by education or experience), with the unseen, something not from your sense realm, something you never manufactured by education or by experience.

"And be not conformed to this world: but be ye transformed by the renewing of your mind, that ye may prove what is that good, and acceptable, and perfect, will of God." - Romans 12:2 (KJV)

In other words begin to "mind", think about, focused on the unseen; the things of the spirit, not on things, decisions or solutions that originate by what you see, hear, taste, smell or feel. Train your mind to navigate to the things of heaven.

"Set your affection on things above, not on things on the earth." - Col 3:2 (KJV)

This is the way you begin to discern, to know the difference between the things of the flesh and the things of the spirit. To live in the spirit means to fill one's consciousness with the word of God.

"Let the word of Christ dwell in you richly in all wisdom; teaching and admonishing one another in psalms and hymns and spiritual songs, singing with grace in your hearts to the Lord." - Col 3:16 (KJV)

It has to be richly, and in all wisdom; allowing the word of God to guide you in all you do, no matter what you encounter physically.