God Approved Christian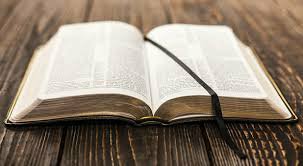 God Approved Christian 1

It is possible for men to approve you as a "strong Christian". They see you carry your Bible, preach, pray or even work miracles. But, as God's ways are not our ways, heaven may not approve you a child of God.
Our approval as Christians is not in the hands of men, thankfully, but in the hand of God. Since the Church never originated from man, God alone Who own the Church and gave so much to ransom and redeem her, knows the worth of the Church to Him, and He alone has His expectation for her. He is the Supreme Judge; He knows those that are on track and those that are not. The bible says He knows those that are His.
Only the final consumer of a product can set his standard or approval. For example when you go shopping you know what you want. No form of advertising or marketing would make you buy something lesser in standard or quality; either as a substitute or alternative, especially when the product is available and you have the money, the purchasing power to demand or buy it. You alone know the worth of the product to you. In the case of a scarcity, you may be willing to pay double the price, just to have the product. You know your expectation and what you derive from the product, which to another person, may not be worth the value you placed on it.
Another example. Only the owner of a building can truly confirm the quality of the builder and recommend him to another. He alone can tell if he made good use of the resource provided. He alone can say "well done" to the builder. Much the same way, only Christ, the owner of His Church can say "well done, good and faithful servant."

"His lord said unto him, Well done, good and faithful servant; thou hast been faithful over a few things, I will make thee ruler over many things: enter thou into the joy of thy lord." - Matt 25:23 (KJV)

God is the only approver of His children "knowing those that are His". We are His house, and He alone can approve or disapprove our standard.
Every approval meets a certain standard. He has His standard.

"But the hour cometh, and now is, when the true worshippers shall worship the Father in spirit and in truth: for the Father seeketh such to worship him. 24 God is a Spirit: and they that worship him must worship him in spirit and in truth." - John 4:23-24 (KJV)

God's standard is spirit-life. Anything done as a Christian outside spirit-life is not approved of God. He opened up the new way; the way of the spirit for man to follow. All through the prophets, God spoke about the "new thing", which sprang out with the coming of Jesus. With that, the "Old Way", the Covenant of works, was shut. The New Way is the Way of the spirit; and that is God's standard of approval.

"There is therefore now no condemnation to them which are in Christ Jesus, who walk not after the flesh, but after the Spirit." - Romans 8:1 (KJV)

The one who walks by the flesh; natural tendencies of what we can see, feel, touch, taste, smell, is condemned because he does not meet the standard of God. The one who by the spirit, having not seen, felt, touched, tasted, smelled, yet continues in faith with the Lord, meets His approval and therefore not condemned but justified. Jesus said to Thomas that those who believe even when their natural senses do not understand or comprehend, are blessed.

"Then saith he to Thomas, Reach hither thy finger, and behold my hands; and reach hither thy hand, and thrust it into my side: and be not faithless, but believing. 28 And Thomas answered and said unto him, My Lord and my God. 29 Jesus saith unto him, Thomas, because thou hast seen me, thou hast believed: blessed are they that have not seen, and yet have believed." - John 20:27-29 (KJV)

Before this time Thomas operated in the flesh.

"But Thomas, one of the twelve, called Didymus, was not with them when Jesus came. 25 The other disciples therefore said unto him, We have seen the Lord. But he said unto them, Except I shall see in his hands the print of the nails, and put my finger into the print of the nails, and thrust my hand into his side, I will not believe." - John 20:24-25 (KJV)

Applying the wisdom of this world is not acceptable before God. Your likes and dislikes, your preferences and partialities are not acceptable or approved before God. Men may approve you but God would condemn you.

"At that time Berodachbaladan, the son of Baladan, king of Babylon, sent letters and a present unto Hezekiah: for he had heard that Hezekiah had been sick. 13 And Hezekiah hearkened unto them, and shewed them all the house of his precious things, the silver, and the gold, and the spices, and the precious ointment, and all the house of his armour, and all that was found in his treasures: there was nothing in his house, nor in all his dominion, that Hezekiah shewed them not. 14 Then came Isaiah the prophet unto king Hezekiah, and said unto him, What said these men? and from whence came they unto thee? And Hezekiah said, They are come from a far country, even from Babylon. 15 And he said, What have they seen in thine house? And Hezekiah answered, All the things that are in mine house have they seen: there is nothing among my treasures that I have not shewed them. 16 And Isaiah said unto Hezekiah, Hear the word of the LORD. 17 Behold, the days come, that all that is in thine house, and that which thy fathers have laid up in store unto this day, shall be carried into Babylon: nothing shall be left, saith the LORD. 18 And of thy sons that shall issue from thee, which thou shalt beget, shall they take away; and they shall be eunuchs in the palace of the king of Babylon. 19 Then said Hezekiah unto Isaiah, Good is the word of the LORD which thou hast spoken. And he said, Is it not good, if peace and truth be in my days?" - 2 Kings 20:12-19 (KJV)

Even in the Old Testament time, God judged by this standard, the standard of the Spirit, using the Law. Hezekiah applied the wisdom of men to have friends and make peace. Ordinarily, men would applaud him and perhaps confer on him, the Nobel peace prize.
God loves you, no doubt. But as much as He loves you, He is not moved by your feelings. Your sensory emotions and feelings brought into your relationship with Christ do not move Him, nor do they move God. Your human feelings can never agree with Jesus or with God.
Christianity today, can be termed "alternative" or "composite" Christianity. Its like there are varieties from which to choose. If the doctrine of an Assembly does not suit you or not acceptable to you, you are free to try another! This is exactly what the Holy Spirit revealed concerning this end-time we are in.

"For the time will come when they will not endure sound doctrine; but after their own lusts shall they heap to themselves teachers, having itching ears; And they shall turn away their ears from the truth, and shall be turned unto fables." - 2 Tim 4:3-4 (KJV)

We have chosen what suits us; what agrees with our human nature our desires and expectations. We have taken to ourselves what is exclusively God's prerogative. We now approve and disapprove Christians and believers!
You cannot walk with God that way. He is committed to and approves only those who do Hi will.

"Thy kingdom come. Thy will be done in earth, as it is in heaven. 11 Give us this day our daily bread." - Matt 6:10-11 (KJV)
"And he went a little further, and fell on his face, and prayed, saying, O my Father, if it be possible, let this cup pass from me: nevertheless not as I will, but as thou wilt." - Matt 26:39 (KJV)

God is the final judge and no man can truly approve or disapprove a child of God, when it comes to the things of God, of the spirit. Man can only judge by his natural senses: his intuition, his emotion, his educational knowledge, and none of these would agree with God's mind.


....to be continued.