God is our refuge and strength Part 1
by John Lowe
(Laurens SC, USA)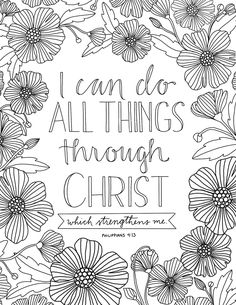 "God is our refuge and strength, a very present help in trouble." (Psalm 46:1).
3-30-04

Title: God is our refuge and strength

Text: "God is our refuge and strength, a very present help in trouble."
(Psalm 46:1).

Bible Reading: Psalm 46

1 God is our refuge and strength, a very present help in trouble.
2 Therefore will not we fear, though the earth be removed, and though the mountains be carried into the midst of the sea;
3 Though the waters thereof roar and be troubled, though the mountains shake with the swelling thereof. Selah.
4 There is a river, the streams whereof shall make glad the city of God, the holy place of the tabernacles of the most High.
5 God is in the midst of her; she shall not be moved: God shall help her, and that right early.
6 The heathen raged, the kingdoms were moved: he uttered his voice, the earth melted.
7 The LORD of hosts is with us; the God of Jacob is our refuge. Selah.
8 Come, behold the works of the LORD, what desolations he hath made in the earth.
9 He maketh wars to cease unto the end of the earth; he breaketh the bow, and cutteth the spear in sunder; he burneth the chariot in the fire.
10 Be still, and know that I am God: I will be exalted among the heathen, I will be exalted in the earth.
11 The LORD of hosts is with us; the God of Jacob is our refuge. Selah.

Introduction:
One of the great hymns was written by Martin Luther, and he based it on the 46th Psalm; "A MIGHTY FORTRESS IS MY GOD."
You can just hear the magnificent courage of this preacher, the courage he displayed when he stood before the religious council that put him on trial.
He said, "I cannot and will not retract anything. It is neither wise nor right to do aught against conscience. Here I stand, God help me, I cannot do otherwise."
However, sometimes even Luther's great courage almost failed him, and then he would turn to his friend and say, "Come Phillip, let us sing the 46th Psalm." Then they would sing:

A mighty fortress is our God,
A bulwark never failing;
Our helper He amid the flood
Of mortal ills prevailing;
For still our ancient foe
Doth seek to work us woe;
His craft and pow'r are great,
And armed with cruel hate,
On earth is not His equal.
Did we in our own strength confide,
Our striving would be losing;
Were not the right Man on our side,
The Man of God's own choosing;
Dost ask who that may be?
Christ Jesus, it is He;
Lord Sabaoth, His name,
From age to age the same,
And He must win the battle.
And tho' this world, with devils filled,
Should threaten to undo us,
We will not fear, for God hath willed
His truth to triumph thro' us;
The prince of Darkness grim,
We tremble not for him;
His rage we can endure,
For lo, his doom is sure,
One little word shall fell him.
That word above all earthly pow'rs,
No thanks to them, abideth;
The Spirit and the gifts are ours Thro'
Him who with us sideth:
Let goods and kindred go,
This mortal life also;
The body they may kill:
God's truth abideth still,
His kingdom is forever.

It is difficult to make out exactly what situation may have caused Luther to write this hymn of praise.
But, since we know that Luther based it on the 46th Psalm, which, by the way, was his favorite, we may be able to venture a guess.
Perhaps the situation that best fits the tone of this psalm was the deliverance of Jerusalem that took place in the days of Hezekiah the king when Sennacherib's forces were miraculously slaughtered by the angel of the Lord and the 185,000 Assyrians lay dead on the ground.
This psalm encourages us to hope and trust in God, and in His power, and His providence, and His gracious presence that is with us in the worst of times.
And it directs us to give Him the glory for what he has done for us and what he will do in the future.
The message for today is in three parts.

Part 1 is The Sufficiency of God
There is a very wonderful promise for us in verse 1; "God is our refuge and strength, a very present help in trouble."
We can be confident that God will be our refuge in troublesome times.
Israel was always in trouble with her neighbors, but while other nations boasted of their impregnable walled cities perched high on inaccessible cliffs secured with iron gates and protected by fierce warriors, Israel was in a safer position than all of them.
God was her refuge and her strength.
Therefore, the people of Israel could live in a confident manner, regardless of the situation around them, because they know God is in their midst.
But, that was several thousand years ago, so someone may ask, "But how do you know that it is true today; that God will be our refuge when we are in trouble?"
Well, it is true because the Bible says so.
But it is more than theory with me.
I have tried it and found it to be true.
I have been in trouble and God gave me strength and He helped me.
We are told in the 34th Psalm, "O taste and see that the Lord is good: blessed is the man that trusteth in Him."
In times of trouble, you can count on God.
When things are changing and threatening around you, focus your attention on God.
He is with you; you have His presence since you have His Spirit within.
He is your refuge since you have His protection.
And, He helps you by His power.
Now, this might be a good point to ask some questions.
Are you depressed by troubles?
Don't be, because God is our strength, and with Him, we can bear our burdens, because He will put strength into us,
Are you suffering?
He can help you.
He will give you what you need because He is present with you.
He is a helper that has been tried and proven reliable.
And you don't have to look for Him since He is always near.
He is sufficient to handle any problem; In fact, you cannot find better help.
So, you don't have to be afraid of the power of hell or earth.
"If God be for us, who can be against us; who can do us any harm?''
Therefore, let's keep close to God, and we will have no reason to fear.
But, I have to say that very often, Christians fail to trust God in times of trouble because they know nothing about His sufficiency.
They have not learned that He is sufficient.
We need a God who doesn't fail us.
Our God is sufficient in any circumstances.
He never fails at anything.
Most people think they are the only ones who ever had trouble, but God's people find God is sufficient in times of trouble.
God is our refuge, and our strength, and a very present help when we are in trouble.
Men down through the ages have found this to be true; God is sufficient.

Part 2 of the message is The Security of God
Verse 4 said, "There is a river, the streams whereof shall make glad the city of God…"
The city of God was threatened by neighboring nations, but the inhabitants of Jerusalem were calmly trusting in God for protection.
How could that be; how could they be so calm when their city was surrounded by their enemies?
The answer is that ever since the Garden of Eden, God has always had a river to bring peace to His own.
It is the river of God's grace.
The writer of this Psalm is so certain that God's grace will bring about victory that he exclaims, "God shall help her, and that right early."
Friends, God is powerful.
I don't think that we have any idea how great His power is.
Just think about a few of the things He has done.
He spoke and the world came into existence.
He raised Jesus from the dead.
He maintains what He created so that we can be certain that the sun will rise every morning and that the earth will always circle around the sun.
God has countless angels at His command, and He has made a covenant with mankind to be our refuge if we will just live righteously and believe in His Son.
And He has a river that will give you peace.
I said that this river is grace that constantly flows from God to us.
But I believe this river also has in it a supply of refreshment, and that that refreshment is the Word of God.
In Psalm 1, we are told that the blessed man is planted by the rivers of water, which is the Word of God.
Also, the Scriptures mention a river that flows out of the house of God (Ezekiel 47).
And, in the book of the Revelation, John saw "…a pure river of water of life, clear as crystal, proceeding out of the throne of God."
God is powerful, and He gives us grace and His word so that we have peace and refreshment.
And when we are in trouble, He is our refuge.
If God is for us, if God is with us, we don't need to be afraid of even the most violent attempts made against us.
This can be applied by all believers to themselves; if God is in our hearts, in the midst of us, by his word dwelling richly in us, we will be sheltered; we will be helped; therefore, let's trust God and not be afraid, because all is well, and will end well.
We are secure, and we can feel secure because God is our security.