GOD'S GRACE COVERS IT ALL
by Charles Robey
(Trussville AL)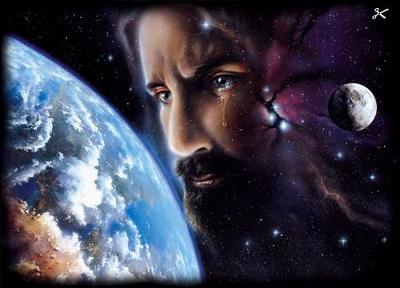 He has the whole world in His hands.
God's grace covered it all when He saved me

God's grace covers it all as He keeps me
God's grace covers it all as it satisfies me
God's grace covers it all when it convicts me
God's grace covers it all when it sets me free
God's grace covers it all when I sing of Him
God's grace covers it all when I witness of Him
God's grace will cover it all when I go home
God's grace will cover it all when I come back

God's Grace Is Sufficient For All Our Needs

"And he hath said unto me, My grace is sufficient for thee: for my power is made perfect in weakness. Most gladly therefore will I rather glory in my weaknesses, that the power of Christ may rest upon me". ( 2 Corinthians 12:9)

Life is fragile, at best, in this hectic world in which we live. Several years ago I was traveling in a remote part of the country, on my way to visit a client, when my life was forever radically changed, in a blinking of an eye, due to a near fatal vehicle accident.

I don't remember much about the accident, including how it happened, as I lost complete consciousness, for a period of time. Looking back, I often wonder if God's Angel didn't block the actual wreck from my memory. However, when I gained my composure, I remembered seeing and hearing the medical personal, as they cut the twisted metal, in an attempt to pull me from the wreckage. It was at that point, that I started crying out to God, over and over, to please bring me back to my wife. We
serve an awesome God, for he answered my pray, that dreadful day.
After a two month hospital stay, needed to mend my crushed body, and several weeks of therapy, I was able to return to restricted work duty. Praise God, I am now living a normal retired life and enjoying every minute of God's Grace.
Since that devastating event, I have had many hours to reflect back.
Why did God allow this to happen?
Why did God miraculously see me through the whole ordeal?
For you see, on the day of the accident I was delayed leaving home as I had to repair a broken stair banister which took about an hour. In doing so, this placed me in direct path of the source accident vehicle. So, what would have happened if I had been well on my way, that day, previous to the accident? This is just one of those GOK (God only knows) questions. It's just no telling what I might have run into, about one hour earlier. on the road I'll l just have to wait till I get to Heaven to find out.
Well, it's a good thing we can't determine the future, or we would probably never make it through the day. God's word instructs us to let our petitions be known to God, by prayer and supplication.( Phil 4:5).
I really was not in any shape to quote scripture that miraculous day, but, as a child of God, I made my plea known. And "Praise God" He answered my plea.
"You can do more than pray after you have prayed; but you can never do more than pray until you have prayed." A.J. Gordon