God's Plan Will Always Prevail
by Minister Isaiah Thomas
(Virginia)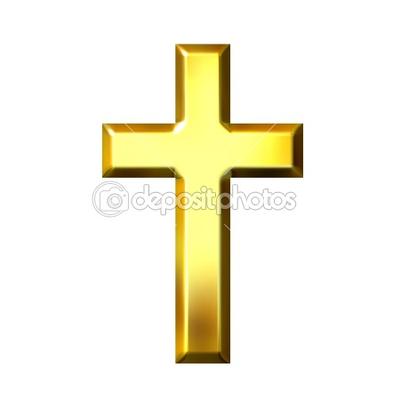 (Read 2 Kings 11; 2 Chronicles 22:10-12):

Now, in our scripture today, Athaliah, the queen of Judah (whose name meant "The LORD is God") was the daughter of King Ahab. Her stepmother, Jezebel, influenced Athaliah when she was young to turn away from the one true LORD and God, and she worshiped the ancient Canaanite deity Baal. Now when Athaliah reached adulthood, she married the king of Judah, King Joram, creating an alliance between the northern and southern kingdoms of Israel and Judah.

Now when her husband died, her son, Ahaziah became King of Judah. Then according to Israeli history, a few months later, Jehu came and killed Ahaziah. So when she learned of her son's death, she slaughtered all her son's children in an attempt to usurp the throne and become the autocratic totalitarian queen regnant of Judah.

Now, notice if she had completely and totally succeeded with her plan, God's promise to send a Messiah (Jesus) from the line of David would've never come to past. I want to let you know, despite man's failures and despite man's foolishness, selfishness, and despite the fact that man may try to stop God's plan, God's plan will ALWAYS prevail!!!

Now Athaliah thought she had killed every single eligible successor to the royal throne, but Joram's daughter and her step-daughter, Jehosheba, discovered that she had not killed Ahaziah's son, Joash. Now in Exodus, Pharaoh had noticed that the Jewish people enslaved in Egypt had multiplied tremendously since when the Egyptians first enslaved their ancestors.

And so fearing that the Jewish boys would one day grow up and try to lead a rebellion and overthrow him, he ordered the deaths of every single male child under the age of two. But God used the Pharaoh's own daughter to save the life of the baby Moses, and she raised him up in the palace of the King of Egypt. God did the same thing for Joash that he did for Moses.

Pharaoh in Exodus tried to stop God's plan to deliver the Jews out of slavery, but God's plan prevailed. Now in our scripture, Jehosheba was married to Jehoiada, the high priest of Judah, and so because she and her husband feared and revered the LORD God, they taught him how to live in holiness and how to respect, revere, and honor God. Now all this took a great amount of courage because if Athaliah had found out, she could've been killed.

I say unto you today, we need to have enough courage that if God uses us to carry out his plan, we should have enough courage and bravery to do it to the glory of God. Now this is my favorite part: when Joash reached the age of seven (7), Jehoiada called everybody in Judah to the Temple of the LORD.

And after he called everybody there, he told the soldiers to get their trumpets and their swords and prepare to play their trumpets to the glory of God and the new king, and to prepare to fight anyone who dared tried to harm the new king of Judah. And then, Jehoiada made a covenant before God and before the people of God, and he poured oil on his Joash's head, and by the leading of the LORD, he crowned Joash as the King of Judah.

Then the soldiers surrounding Joash and Jehoiada blew their trumpets, and the people of God praised God loudly for their new king. The people worshiped and praised God SO LOUDLY, that Athaliah could hear it all the way in her palace. She was so scared that she rounded up the few soldiers who remained loyal to her and went to the Temple.

And at the temple she saw the people praising God for Joash. Then Athaliah yelled, "What are you all doing!!???!!!" And then she saw that they crowned Joash king over Judah! Then she got mad and cried, "Treason! Treason!" But Jehoiada ordered the soldiers who decided to remain loyal to King Joash went over to Athaliah and her men and killed all of them.

Athaliah tried to stop God's plan for Joash, the righteous (and rightful] king, to be crowned ruler of Judah. BUT GOD!!! BUT GOD'S PLAN PREVAILED!!!! GOD'S PLAN PREVAILED!!! NO MATTER WHAT SATAN THE DEVIL MAY TRY TO DO TO HINDER GOD'S PLAN, IT WON'T WORK!!!! IN FACT, I HEARD THE BIBLE SAY, NO WEAPON FORMED AGAINST ME SHALL PROSPER!!!!!

So I admonish you today, if God makes a promise to you and says He has a plan to fulfill that promise, you better believe in it and trust it, because the Holy Christian Bible says, "...God is faithful and just to do what he said he would do." Please pray my strength in the Lord!