Grace & Truth
by Buddy Maynard
(Panama City, FL)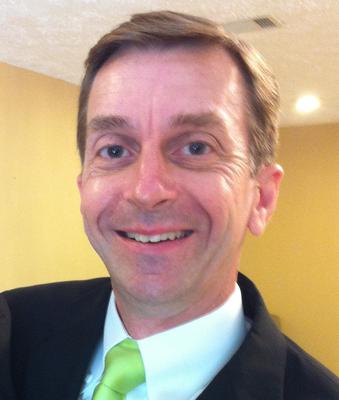 John 1:14 And the Word was made flesh, and dwelt among us, (and we beheld his glory, the glory as of the only begotten of the Father,) full of grace and truth.
John 1:17 For the law was given by Moses, but grace and truth came by Jesus Christ.
Colossians 1:6 Which is come unto you, as it is in all the world; and bringeth forth fruit, as it doth also in you, since the day ye heard of it, and knew the grace of God in truth:

I. Grace and Truth Defined

Grace ---
1. Favor; good will; kindness; disposition to oblige another; as a grant made as an act of grace.
2. Appropriately, the free unmerited love and favor of God, the spring and source of all the benefits men receive from him.
And if by grace,then it is no more of works. Rom.11.
3. Favorable influence of God; divine influence or the influence of the spirit, in renewing the heart and restraining from sin.
My grace is sufficient for thee. 2 Cor.12.
4. The application of Christ's righteousness to the sinner.
Where sin abounded, grace did much more abound. Rom.5.

TRUTH, n.
1. Conformity to fact or reality; exact accordance with that which is, or has been, or shall be. The truth of history constitutes its whole value. We rely on the truth of the scriptural prophecies.
My mouth shall speak truth. Prov.8.
Sanctify them through thy truth; thy word is truth. John. 17.
2. True state of facts or things. The duty of a court of justice is to discover the truth. Witnesses are sworn to declare the truth, the whole truth, and nothing but the truth.
3. Conformity of words to thoughts, which is called moral truth.
Shall truth fail to keep her word?
4. Veracity; purity from falsehood; practice of speaking truth; habitual disposition to speak truth; as when we say, a man is a man of truth.

II. Grace and Truth Declared

The Bible is Grace & Truth declared….salvation through Christ is the ultimate declaration of grace and truth.

John 14:6 I am the way, the truth, and the life……
John 1:16 And of his fulness have all we received, and grace for grace.
Jesus said: "I am the Truth--the Way to the Truth and the Life of the Truth."

It is not enough to say that Jesus speaks the Truth or brings the Truth. The fact is that Jesus is the Truth. He is the Truth personalized. If we wish to know the truth we must get to know Christ. When we know Christ we know everything that is worth knowing. If we see Christ, we shall see God. "If ye had known Me ye should have known My Father also." If we learn of Christ we shall know what sin is and what righteousness is and what salvation is and the means of salvation. We shall understand eternal life if we know Christ.

"This is eternal life, to know Thee, the only true God and Jesus Christ Whom Thou hast sent" (John 17:3).

All we need to know about the Church and the judgment and the future we shall understand in the teaching of our Lord.​
Eph. 2:8-9 – For by grace are ye saved through faith….faith in what???
"It was the truth that convicts and calls us to Christ, and consecrates us to serve, but it is grace that saves, and sustains us, and strengthens us to have daily faith in the truth."

III. Grace and Truth Denied

Two friends, meeting after a long time, were discussing the current breakdown in morals, especially among the younger generation. "What do you suppose really causes it?" asked one who in the past had openly declared she felt no need of God in her life. Her Christian friend hesitated, feeling it would be useless to give her own opinion as a believer since the other had so often rejected her attempts in the past to speak of religious matters.

Before she could formulate a reply, however, her friend advanced her own theory. "Don't you think the breakdown in religious values has something to do with it?" "Yes, I do," agreed the other quickly. "If young people have turned their backs on religion and feel that God doesn't exist, they no longer have any absolute standards of right and wrong, no authority to turn to for direction, and the result is confusion. Everyone does that which is right in his own eyes." Surprisingly, her friend agreed with her.

Even unbelievers are beginning to realize that if God doesn't exist, society has nothing on which to base its ethics.
Jude 1:4 For there are certain men crept in unawares, who were before of old ordained to this condemnation, ungodly men, turning the grace of our God into lasciviousness, and denying the only Lord God, and our Lord Jesus Christ.

IV. Grace and Truth Displayed/Demonstrated

John the Baptist's message from the wilderness was not, "Smile, God loves you." It was "O generation of vipers, who hath warned you to flee from the wrath to come." Jeremiah was not put into a miry pit for preaching, "I'm OK, you're OK." It was for crying against the adultery, idolatry and other wickedness of his nation.

Noah's message from the steps of the ark was not, "Something good is going to happen to you." He condemned the world and was a preacher of righteousness. Jesus Christ was not crucified for saying, "Consider the lilies, how they grow," but for saying, "Woe unto you scribes and Pharisees, hypocrites . . . children of hell…ye are of your Father the devil…robbers of widows houses. . . fools and blind guides . . . whited sepulchers . . . generation of vipers."
Jesus Christ – temple…woman caught in adultery
Jude 22 – "And of some have compassion, making a difference…and others save with fear pulling out of the fire, hating even the garment spotted by the flesh."

V. Grace and Truth Demanded

2 Corinthians 8:7 Therefore, as ye abound in every thing, in faith, and utterance, and knowledge, and in all diligence, and in your love to us, see that ye abound in this grace also.
1 Peter 3:7 Likewise, ye husbands, dwell with them according to knowledge, giving honour unto the wife, as unto the weaker vessel, and as being heirs together of the grace of life; that your prayers be not hindered.
2 Peter 1:2 Grace and peace be multiplied unto you through the knowledge of God, and of Jesus our Lord,
2 Peter 3:18 But grow in grace, and in the knowledge of our Lord and Saviour Jesus Christ.

To him be glory both now and for ever. Amen.​
A man can no more take in a supply of grace for the future than he can eat enough today to last him for the next six months; or take sufficient air into his lungs at once to sustain life for a week to come. We must draw upon God's boundless stores of grace from day to day, as we need it.
--D. L. Moody

Grace and Truth is necessary for:​
​A. Sinners that are Depraved/Damned
​B. Saints that are Depressed/Discouraged
​C. Sermons that are Delivered
​D. Spouses that are Devastated/Desperate
​E. Sons & Daughters Detached

VI. Grace and Truth Defended

I am going to die defending this book…we need more intellectual people that can give voice to the truth, and convey the grace of God.
John Wesley and a preacher of his acquaintance were once invited to lunch with a gentleman after the service. Wesley's preacher friend was a man of very blunt speech. This well-meaning man, while talking with their host's beautiful daughter, who had been profoundly impressed by Wesley's preaching, noticed that she wore a number of rings. During a pause in the meal he took hold of the young lady's hand and raising it, called Wesley's attention to the sparkling gems. "What do you think of this, sir," he asked, "for a Methodist hand?" The girl turned crimson. The question was extremely awkward for Wesley whose aversion to all display of jewelry was well known. With a quiet, benevolent smile he looked up and simply said, "The hand is very beautiful." He had not denied the implied rebuke but had taken the sting out of it. The young lady appeared at evening worship without her jewels and became a firm and dedicated Christian.

John Wesley once had for a fellow-passenger in a coach an officer who was intelligent and agreeable in conversation; but there was one serious drawback--his profanity. When they changed vehicles, Wesley took the officer aside, and after expressing the pleasure he had enjoyed in his company, said he had a great favor to ask him. The young officer replied, "I will take great pleasure in obliging you for I am sure you will not make an unreasonable request." "Then," said Wesley, "as we have to travel together some distance I beg that, if I should so forget myself and swear, you will kindly reprove me." The officer immediately saw the motive, felt the force of the request and smiling said, "None but Mr. Wesley could have conceived a reproof in such a manner." It worked like a charm.