Gratitude Prayer
by William Gonzalez
(Woodstock, Illinois )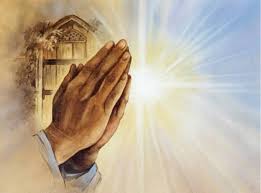 I thank you Lord for Your sacrifice, so I may have eternal life...
A life with no sorrow, pain, sin or death, no evil and no strife...

I thank you Lord for saving me and guiding me to the light...
For Your instruction that speak the truth, to teach me wrong from right...

I Thank you Lord for the blood You shed to put Heaven in my reach...
For the Gospel of God's Holy kingdom, that You came to Earth to teach...

I thank You Lord for this world I live in and it's intricate design...
For the Universe and all creation, for it truly is Devine...

I thank you Lord with all my heart, for all the things above...
But most of all I Thank you Lord, for Your everlasting love...