HAVE YOU MET MS LIBERTY
by CHARLES ROBEY
(MOODY AL USA)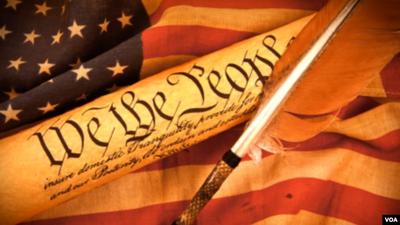 PROLOGUE

As I prepare for this blog, I'm reminded of these lines from that old Eddie Arnold country classic lyric.

"Make the world go away, and get it off my shoulder.
Say the things you used to say and make the world go away."

Being now older than dirt and twice as gritty, and finding myself often in a stratospheric re-measurement of those good old days, I now want ever so much to make today's world go away and get it off my shoulder. And yes, I do say the things I used to say, and will keep on saying them. Those patriotic axioms of the past never grow old.
What a wonderful spirit America would see if only we were to turn back the clock and think and say as did our America of old. We should not only say the things we used to say but also pray them as well.

The founders of this great country of ours, with the help of our Creator, surely gave us many great foundational truths to build upon. These truths have stood the test of time. These founding documents such as The Mayflower Compact, The Declaration of Independence, The US Constitution and the Federalist Papers, among the many others, are as feasible and as practical in today's America as when they were first penned. All have remained in the annals of America's Bible-based Christian faith and practice.
So, have you met Ms. Liberty, the central character of this most interesting blog? If so, you'd never forget her. She was given this title many moons ago. It all came about as a result of her constant ongoing fight with a town's open-minded regime.

You see, she was a direct descendant of the town's founding father, the one responsible for the town's name of Liberty Falls. It was his staunch commitment to our country's founding documents that seem to keep our little town afloat over these many centuries. But, as this blog so aptly shows, those good old times are swiftly changing. The town's progressive customs, laws and culture are just not the same, due in part to Liberty Falls' newly formed freewheeling government.

So, come on now, grab a chunk of warm, buttered cornbread and wash it down with a big glass of homemade sweet tea. Relax, have some fun opening up that remembrance mind bank and pretend for a while. Pretend you are there with me as you read all about it in this fictional parable entitled "Have You Met Ms. Liberty?"

I was calmly sitting there alone on my back porch glider swing, enjoying the cool summer breezes when it suddenly happened, another of my mystical dream events. Could it have been because of our little town's swiftly changing times that apparently caused my sleep interruption, which in turn forced the return of my strange but positive dream world?

I closed my eyes to sleep but quickly awoke in another of my dream episodes. The much-needed sleep enhancements didn't help at all. An unknown character appeared out of nowhere, suddenly standing by my side.

As usual, he had a most distinctly mysterious appearance about him. The hair on his head was snow white as was his neatly trimmed beard. He was wearing a neatly pressed business suit such as you might expect to see in a political atmosphere or a member of a governmental agency. He motioned to sit down by me and I obliged.

"You've been here long?" he asked.
"Not really" I replied.
"Then, won't you come and go with me, it's almost time," he responded.
"Time for what?" I asked.

Without another word he grabbed my hand and we were off. Soon I realized we were in a large historic city. Impressive governmental structures graced the entire landscape. It was a city not only of the now, but apparently of the past as well.

"What is now taking place in this busy part of the world, and what is yet to come from our stay?" I wondered. My speculative mind got the better of me.

"This is the one!" he exclaimed.

In a blink of the eye, we were inside, in the middle of an official legal complex. We were not alone. I could see figures, clothed in the garments of the day, sitting calmly and peacefully in the audience chamber.

"We've made it just in time," he said as he quietly escorted me down into the audience sector.

The newly elected town elders were in true form as expected, all sitting spaced evenly around an ornate, circular conference table. The Chairman, sitting in the center, promptly called the meeting to order. The Pledge of Alliance was not allowed, as it had been discontinued. Nor was there an opening prayer.

The first order of business on the table was a new a city board of education ordnance request having to do with limiting certain established religious activities within all the township schools. Looking around, I could tell by the shocked expressions in the audience that this religious discussion had surely caught the council audience by complete surprise.

"Mr. Secretary will you please read the newly proposed regulations?" instructed the council chairman. "We will deal with them one at a time, as they are all so important for the growth and social development of our youth."

It was at the reading of this first ordnance when I first met Ms. Liberty.

"Wait just a cotton-picking minute!" yelled Ms. Liberty from the back of the room. Her shout seemed to vibrate the entire council complex. "I oppose this new ordnance!"

"You're completely out of order, Ms. Liberty. You haven't given this new regulation a chance to be discussed and you haven't even heard its first reading," objected the Chairman.

Ms. Liberty responded, "I don't need to. The title alone is enough for me."

Pulling her pocket US Constitution from her purse, she began reading.

"Congress shall make no law respecting an establishment of religion, or prohibiting the free exercise thereof; or abridging the freedom of speech, or of the press; or the right of the people peaceably to assemble, and to petition the Government for a redress of grievances."

After this reading came a wild burst of applause from the audience, much to the astonishment of the entire council.

"Please Ms. Liberty, please go home," shouted the council chairman. "Plant a flower, eat a banana, just don't come back here interrupting us again, please!"

The chairman's remarks were met with audience taunts and jeers.

Well, you would think she'd take a hint, and quietly walk out. Not so with Ms. Liberty. It was not in her genes to do so, to give in on this all-important subject.

Continuing her argument, Ms. Liberty proudly pointed to the city founder's memorial portrait strategically hanging on the chamber wall, who was Ms. Liberty's long-ago relative.

Pulling a small New Testament from her purse, Ms. Liberty gave her final remark. "The Scripture tells us we are to obey God rather than man. (Acts 5:27-29)"

As she waved good-by her closing remarks seemed to reverberate throughout the room and into the hearts of all the council members as well. The applause was ecstatic from all.

As for the newly elected council members, maybe they will think ahead to their voting public. So what was the final result of that council meeting? I don't rightly know, as I awoke as usual. The outcome was not perceived, only guessed.

Once again, my dream world was over before it got started good. There was nothing I could do for I found myself back home calmly sitting in my back porch glider swing enjoying the cool summer breezes.

Wait, what's this? My back porch television seems to be in full swing blaring out breaking news bulletins. What's up with all these riots? What's causing such chaos? Oh wait, they seem to all be converging on the city government. And who is that wholesome, aggressive lady there in the middle of the mix? I seem to have seen her before.

I must hurry and get dressed. I smell another literary blog in the future. Amen!

EPILOGUE

I trust you enjoyed his bit of fictional musing. I for one realize it's hard out there. Oftentimes it feels like life has you by the proverbial nape of the neck, and won't let go.

Was this simply another dream, another vision? Was it real? Was it make believe? Was it a divinely placed vision? Well, all of the above.

No matter what may come your way in real life; anxiety, fear, confusion, temptation, and the like, you still have a choice as to how to respond. Yours is the choice not of defeat but of victory. (Romans 8:37) You see, I've read the back of the book (Bible) and we win out in the end.