He has the Whole World in His Hands part 4
by John Lowe
(Woodruff, S.C.)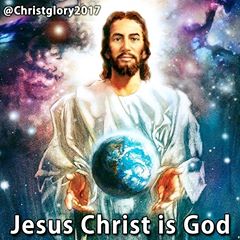 He has the Whole World in His Hands

9 Kings' daughters were among thy honourable women: upon thy right hand did stand the queen in gold of Ophir.

The church is not mentioned by name in the Old Testament, but you see it in type or in figures of speech. I think most of the bride's in the Old Testament are pictures of Christ and His bride, the Church. Examples of this are Eve, Rebekah, and Ruth. Who is the queen in this verse? I believe she is a picture of the Church, although she is not specifically identified, and Christ will lift her to the throne. His retinue is composed of princesses, and his "queen" is arrayed "in gold of Ophir."

It is true that some translators resist the temptation to identify the "queen" with the church, since the church is not the subject of Old Testament revelation (Ephesians 3:5-9; Colossians 1:26). They believe that the queen is the redeemed remnant of the nation of Israel (Ezekiel 16:10-14) and that the attendants may represent Gentile nations won to Christ through Israel's testimony. I disagree, but I mention it out of the desire to be fair to opposing views.

Probably everyone reading this has been to a wedding or knows what goes on at one. There is a certain procedure which is followed at most weddings, but that is not the way it will be done at the King's! At His wedding it is the King who will command all the attention, and rightly so. He is the King of kings and Lord of lords, Creator and Sustain of the universe, our Savior, and our God.

Here, in Psalm 45, the entrance of the bride is hardly noted at all. The psalmist is still talking about the King and His entourage; "King's daughters were among thy honourable women. Upon thy right hand did stand the queen in gold and ophir."

Well, we don't know who the king is, nor do we know whether the queen is Hephzibah or the daughter of Pharaoh, but we really do not have to know, because the important thing is what she symbolizes—the church (All born again believers in Jesus Christ). This queen has no past; all she has is a future! That should make us shout for joy, for God blots out our past. Our guilty past is all over and done away with when we come to Christ. All we have is a future, a future as bright and blessed as the very throne of God.

"Ophir" was a noted source of gold, in south Arabia or east Africa (1 Kings 9:26-28; Job 22:24); although its exact location is not known, it was the best gold obtainable.

The King's daughters are believers; many persons of royal and princely classes did embrace the faith as was prophesied (Isaiah 49:710; 40:10, 11).

"Upon thy right hand" refers to the most honorable place next to the king's (1 Kings 2:19; Matthew 26:64).

"Did stand," depicts the posture of a servant. By standing she shows that she is a queen, and his subject to serve and obey him.

"The queen" is clothed "in gold of Ophir"; the richest garments made of the choicest gold.

Verses 10-11: The psalmist notes three things about the calling of the queen:

She Is to Want Her Lord (45:10)
She Is to Win Her Lord (45:11a)
She Is to Worship Her Lord (45:11b)

10 Hearken, O daughter, and consider, and incline thine ear; forget also thine own people, and thy father's house;

The king (or some unidentified voice) addresses her with "O daughter," which seems strange, unless you know why he did it. He did it partly to show his respect and affection to her, and partly because she is supposed to be young and beautiful; and therefore the king speaks like an elder and greater person, and as her spiritual father and counselor.

The royal bride is called upon to "forget her own people" and her "father's house," that is, he advised her to make a clean break with her old home and country. We are to leave the world. We are not to love the world. We have been saved out of it. We are to cling to the Lord. If the King is willing to blot out her past, she must break with it too. There can be no going back. From now on all her affections must be joined to her new-found Lord.

These words seem to infer, and quietly to foretell, that not only the superstitious inventions and traditions of men, but even the legal worship appointed by Moses, and delivered to them from their parents successfully for many generations, should be relinquished by the believing Jews and abolished by Christ's coming. Today, many people believe that they are saved by keeping the Ten Commandments, by doing charitable deeds, and by having their membership in a certain denomination. That's not salvation, that's false profession. True salvation involves heart commitment to Christ. We must want our Lord. Belonging to Christ means a complete break with the old way of life and a new way of life centered in Him!

11 So shall the king greatly desire thy beauty: for he is thy Lord; and worship thou him.

"So shall the king greatly desire thy beauty." "The king" will "desire" her "beauty" and she will "worship him." Today, the church of Jesus Christ is spotted by the world and looking old and wrinkled because of inner decay, but one day it shall be a glorious bride, spotless, blameless, and without spot or wrinkle (Ephesians 5:27). But the church is to be made beautiful. All sin will be removed. What a prospect this is!

The bride's beauty may not be beauty of countenance; it is most certainly beauty of character. The King desires to see beauty in us.

One of the most beautiful weddings in the Word was that of Ruth to Boaz, that mighty man of strength, prince of the house of Judah. In many ways Ruth was undesirable. She was poor; worse, she was a pagan; worse still, she was a foreigner; and worst of all, she was a "Moabite." No self-respecting Hebrew, wishing to keep his pedigree pure in view of the coming of Christ, would wish to tarnish his genealogy with a Moabite wife and contaminate his sons with Moabite blood. But Boaz did. He looked at Ruth, loved her, desired her beauty, and tells us the reason why. She had beauty of character: "All the city of my people doth know that thou art a virtuous woman."

What Ruth was to Boaz, so we are to be to Christ: "So shall the king greatly desire thy beauty." We are to win our Lord. We often think of Christ winning us, and so He has, but Jesus said: "He that hath My commandments, and keepeth them, he it is that loveth Me . . . and I will love Him and will manifest myself to Him" (John 14:21).

"For he is thy Lord; and worship thou him." The words "Worship thou him" implies that her Husband was no mere man, but God also, and therefore might be adored without any violation of that known and immutable precept of worshipping God only.

We think of that Bethany home where Jesus was loved and received and where, so often, He retired from the pressures of life to relax with Lazarus and his sisters. One day He dropped in and brought twelve great, strapping, hungry men with Him. Martha instantly dashed for the kitchen, we can picture her there, getting hot under the collar. There was meat to cook, bread to make, sauce to mix, goats to milk, the table to set—and where was Mary? She was setting in the garden, under the trees, surrounded by the men, and gazing in rapt adoration at Jesus. Our Martha went to the Savior, pointed at her sister, and said "Bid her therefore that she help me!" Jesus replied: "Martha, Martha, but one thing is needful we don't need hors d'oeuvres and juice and salad and meat and three kinds of vegetables and condiments and rolls and two kinds of desert. Mary hath chosen that better part which shall not be taken away from her." Service is all very well, but worship is better. So says our psalm: "For He is thy Lord; and worship thou Him"

Our love for Christ must be so great that all other loves are hatred by comparison. The beauty of wholeheartedness is pleasing to Him. Since He is Lord, He deserves all that we are and Have.

12 And the daughter of Tyre shall be there with a gift; even the rich among the people shall intreat thy favour.

Many will bring gifts and will seek after her favor. Here it becomes apparent that the princes becomes a type of the Church. "The daughter of Tyre" has led some commentators to the highly improbable identification of the king with Ahab, and his bride with Jezebel! Tyre, the noted center for trade in the ancient world, is to be the source of the gifts brought to honor Israel's King and his bride.

The king has in mind the city of his bride, "Tyre," and that's why he called her the "daughter of Tyre." He is commenting on the citizens of "Tyre" when he says, "even the rich among the people shall intreat thy favour." They were a rich and proud, self-conceited and stiff-necked people; their merchants are princes (Isaiah 23:8). They may in a particular manner represent all those great and proud princes and stubborn people of the Gentile world, which should be subdued to Christ by the preaching of the gospel.

This bride sets as a queen. She is elevated, not buy her own merit or worth but solely because she is connected to the King. She is wedded to One who sits enthroned. Thus, we read "And the daughter of Tyre shall be there with a gift; even the rich among the people shall entreat thy favor."

That is how it should be. The world should be beating a path to our door. But it is not and there has to be a reason. The Lord has not called us to meddle in politics; He has called us to the knowledge that we have the ear of the King, and the King listens to us. If we would only avail ourselves of the position, we have next to the King, the world would soon take notice of who really wields power. Like Tyre, it would beat a path to our door.