Hearing From God In A Crisis: Part 2 of 2
by John Lowe
(Laurens, SC)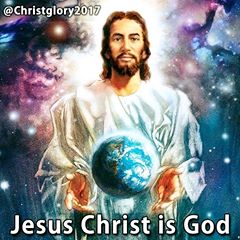 2. FOLLOW GOD'S WORD: FIRST YOU FOCUS, THEN YOU FOLLOW. This man heard the Word—then heeded the Word. Jesus' response to the man's need was to say, "I won't give you a sign...I'll give you something else, I'll give you a WORD." "I won't give you the property, but I will give you the deed to the property." Christians haven't received all of their inheritance yet—but they have read the will! We don't need to look for miracles as much as we need to follow what we hear God say. If you are following God's instructions you have confidence in life. You have encouragement in discouraging times. You have victory even when the circumstances around you spell defeat.


We think we need the miracle in order to survive the crisis. But Christ taught us by His own example this is not so. After Jesus had gone without food for forty days in the wilderness, Satan said to Him, "If you are the Son of God, turn these stones into loaves of bread." Satan was challenging Jesus to perform a miracle. Jesus refused to fall for it. It is recorded in Matthew 4:4 that Jesus told him, "No! For the Scriptures tell us that bread won't feed men's souls: obedience to every WORD of God is what we need."

Three times Satan tried to get Jesus to perform a miracle. Each time Satan tempted Him—Jesus did not respond with a miracle (even though He certainly had the power to do so)—He responded with the Word! Always follow the Word of God! This is a vital spiritual principle. Consider a few scriptural examples.

Take the incident involving the Roman centurion, who came to Jesus for the healing of one of his servants. It's in Matthew 8:8: Then the officer said, "Lord, I am not worthy to have you come into my home. Just say the WORD from where you are, and my servant will be healed!" Several verses later, in the same chapter of the Bible, we read these words: "...many people with demons in them were brought to Jesus. And with only a WORD He forced out the evil spirits and healed everyone who was sick." (Matthew 8:16).

We
must ask ourselves when we are facing a crisis, or any other time, "Where is the power, where are the resources when we need them." The primary resource is the Word of God! That's why Jesus commended Mary of Bethany in Luke 10:39. There it says that "Mary sat at Jesus' feet and heard His WORD. That's precisely where we need to plant ourselves.
One more. Remember the time Simon Peter and his fellow fishermen spent all night fishing and hadn't caught a thing? Jesus came along and told him to row out into the deep water. Peter didn't believe there was any use in continuing to try. He said, "Lord, we've been fishing all night long without any results." We've all been there. Frustrated, tired, aggravated, no results. But Peter said to Jesus in Luke 5:5—"Nevertheless at your WORD I will let down the net." The Bible says they caught so many fish their net almost broke! God's help for you in a crisis is in the WORD. Everything in the Bible: the principles, the promises, the proofs, the teaching, the praise, the prayers, the preaching, the promptings, the prophecies, the proofs, and even the prohibitions, are beneficial to you! If you only believe and obey the WORD you will have help in your crisis!
Remember the 3 principles:
1. Focus on listening to God.
2. Follow God's Word.
And the third positive principle for hearing from God in a crisis is:
3. FIND SOMEONE AND SHARE THE GOOD NEWS.
We're told in Verse 53 that "...the officer and his entire household believed in Jesus." When you learn who Jesus is and what He's like, you want to tell others about Him! You want to share the Good News! This man went home and shared Jesus with all of his family and friends and they too believed in Jesus! Christ could have gone to this man's home in Capernaum and healed his son in person. But this story fits right into the plan of God. Jesus commissioned those who have heard and believed the Good News to share it with others. He said, "...Go into all the world and preach the Good News to everyone, everywhere" (Mark 16:15).