Herodias Part 2
by John Lowe
(Laurens SC, USA)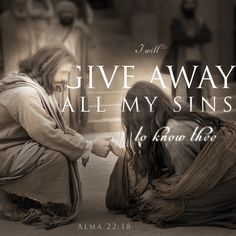 People often take a Pastor's message quite personally, and if the Pastor seems to get too personal, look out, they will hold a grudge and they will have their revenge—just like Herodias.

They might silence the voice of truth and opposition in order to sin in peace, but don't forget, they will one day, have to stand before Almighty God, the great and righteous Judge.
Listen to what John 3:19 and 20 has to say about the judgment:
19 This is how the judgment works: the light has come into the world, but people love the darkness rather than the light because their deeds are evil.
20 All those who do evil things hate the light and will not come to the light because they do not want their evil deeds to be shown up.
This is the verdict: Light has come into the world, but men loved darkness instead of light because their deeds were evil.
Everyone who does evil hates the light, and will not come into the light for fear that his or her deeds will be exposed.
John did not want to die, but he was more afraid of defying God than he was of defying man.
This is what Jesus wants from all of us—total allegiance to Him and living our lives without compromising Him or His Word.
THE LAST THING I WANT YOU TO SEE IS THAT HERODIAS HAS A DUBIOUS DISTINCTION.
She is recognized as one of history's most wicked women.
That's not exactly a legacy you'd like to leave!
Her Old Testament counterpart was Jezebel, but she exceeds Jezebel in her hatred of God's servant and she managed to kill him.
Whereas, Jezebel died at Elijah's command when she was thrown from the balcony by one of her servants.
Regardless of how much Antipas respected or feared John and His message—Herodias' influence was greater.
It's interesting to note that his fears were silenced only when it came to her.
His dead conscience had lost touch with any sensitivity regarding others…it was all about her!
THERE IS ONE POSITIVE NOTE: Herodias went with Antipas when he was charged with treason and exiled to France, even though the Emperor offered to free her to a life of luxury in Agrippa's palace.
She lived with her husband and his shame.
I'LL END WITH AN APPLICATION FOR OUR LIVES.
Our legacy is constructed from the principles we embrace, the priorities we establish, and our philosophy for
living—these are the things that will determine how we are remembered.
How will your husband, children, friends, and neighbors remember you?
What will they say in your eulogy?
I have thought about that; I hope they will remember me for those things I did with God's help.
When I did what God wanted me to do, I was always successful.
A woman takes great pride in the home she creates.
Her home is more than the physical house; it includes the atmosphere and environment of love, encouragement, safety, and inspiration.
But what kind of home did Herodias create—she threw her daughter to the proverbial wolves—and she involved her in perversion and murder.
I hope that your home was a place where young ones were prepared for tomorrow's world.
A place where older ones found comfort?
A place where unwise ones received tender guidance?
A place where hurt ones healed?
I hope that your home today is the place your family and friends know they'll find love!
The crime they committed, stamped Herod and Herodias with greater notoriety than John had given them!
But for Herodias, the worst thing of all is that she faced judgment and eternity without knowing God's forgiveness and grace.
We are told in II Corinthians 5:10 and 11: For we must all appear before the judgment-seat of Christ, that each one may receive what is due him for the things done while in the body, whether good or bad. Since, then, we know what it is to fear the Lord, we try to persuade men.
Keep Paul's words in mind, because he is talking about the eternal consequences of how we choose to live our lives.
Listen to what Jesus said in Revelations 22:12-15:
Behold, I am coming soon! My reward is with me, and I will give to everyone according to what he has done. I am the Alpha and the Omega, the First and the Last, the Beginning and the End. Blessed are those who wash their robes, that they may have the right to the tree of life and may go through the gates into the city. Outside are the dogs, those who practice magic arts, the sexually immoral, the murderers, the idolaters and everyone who loves and practices falsehood.
I hope that all of us will be inside those city gates with Jesus, and not outside with those who will hear those terrible words of our Lord, "I never knew you!"
Amen.