Highway to Emmaus
by Michael Elder
(Moore, OK)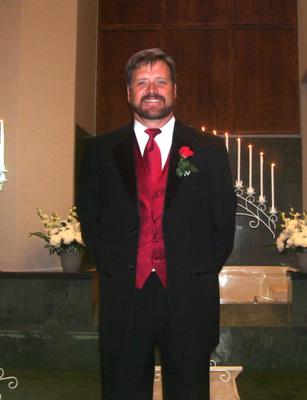 Luke 24:13-35

After Passover, two left Jerusalem by foot, to go to Emmaus in full retreat. They were determined to get away from the Jewish leaders in Jerusalem before discussing Jesus. FEAR

1. They talked about the past few days.

2. The triumphant entry into Jerusalem and the crowds praise.

3. The Passover meal.

4. The arrest at the Garden of Gethsemane.

5. The trial.

6. The brutality and humiliation.

7. The Crucifixion.

8. What the women had said.

9. While they walked 7 miles, Jesus joined them.


I. Broken Hearts:


(V16) Their eyes were restrained? maybe because they were so full of tears?

(V17) He asked what were they talking about and why they were so sad? Why so upset?

(V18) Cleopas asked Him where He had been. This was BIG NEWS. You know? Every one in Jerusalem was there. Were you under a rock or something?

(V19) Jesus asked "What things?" and the truth of their sadness comes to light.

1. He wanted to know what their need was.

2. They said that they were sad because they thought it was over...the "WAY" was gone.

3. Their sad conversation revealed their broken heart.

a) Discouraged hearts are broken hearts.

b) Depressed hearts are broken hearts.

c) Disoriented hearts are broken hearts.


(V20) Their hearts were broken because THE WAY was dead.

1. He never said, ?follow me, I will show you the way.

2. He had said, "If you find me, you have found THE WAY!"

3. Without Him, they had no direction. Lost their WAY.


II. Backslidden Hearts:

(V21) The one they had trusted was gone for 3 days.

1. They had lost their faith when Jesus was not visible.

2. They said He was a prophet instead of the Son of God.

3. They said He was mighty in deed and word BEFORE God instead of proclaiming Him AS God.

4. They spoke of Him as a man who was - not Jesus Christ the One who ALWAYS WILL BE!

5. They thought that MAN had triumphed over Him.

6. They had HOPED that He would be their EARTHLY REDEEMER.

7. They still did not understand the TRUTH as to why He had come.

8. They wanted a worldly King who would rise up and take would charge physically, RIGHT NOW in power.

9. They wanted a David, instead they had a dead leader growing cold and in a tomb.

10. They had even been told of His resurrection...but did not believe it.

11. Now they reject the TRUTH because they could not see Jesus!


(V25) Jesus rebuked them - called them fools because of their unbelief.

1. He told them that this had to happen this way.

2. He preached to them - expository - explained the scriptures.

3. TRUTH preached to them a sermon!


(V28-29) They drew close to Emmaus - Jesus let them believe that He had to go further?He had other places to go. They asked Him to stay.

1. They wanted to know the TRUTH!

2. He came with them, TRUTH came to them - They Invited TRUTH to Stay - TRUTH will never leave!

3. He took bread - blessed it - and gave it to them.

4. Their eyes were opened and they knew Jesus... THEY KNEW TRUTH!


Backslidden Hearts cannot see truth, but Jesus blesses and removes the scales from our eyes so that we can see TRUTH.

III. Blazing Hearts:

(V31-32)) Jesus disappeared. His work in physical form was done. He no longer was visible. He moved out of the physical realm and into their hearts and lives. They talked about the power of His teachings and the effect He had had on their lives. Darkness and sadness had been removed. Faith, Hope and Love had entered into their lives. They were EXCITED! They had to GO back to Jerusalem and share what Jesus had given them.

(V33) They left that same hour and ran back the 7 miles to Jerusalem. Ran??? They just might have skipped part of the way there, because they where so enthused at what just took place!

1. They were not afraid of the Jewish leaders anymore.

2. They were not afraid of the Roman governor and guards anymore.

3. They were not afraid of the crowds who called out "crucify Him" anymore.

4. They had had an experience with the LIVING GOD and they had to share it.

5. They recognized their experience as Gods call to join Him in what He was doing.


(V34-35)Their hearts were on fire, because HE IS RISEN! Christ is not only alive, He is LIFE!
They told of Him and what he had given them. LIFE!

1. When They needed Help, Jesus gave them LIFE!

2. When they needed Hope, Jesus gave them LIFE!

3. When they needed Encouragement, Jesus gave them LIFE!

4. When they needed Forgiveness, Jesus gave them LIFE!

5. When they needed deliverance, Jesus gave them LIFE!

6. When we need salvation - Jesus gives us LIFE!


*HE IS RISEN! HE has come for YOU.

*HE is walking beside you, Right now!

*HE is asking you about your needs, your hurts, your fears, your sin.

*HE wants to stay with you, to break bread with you.

WILL YOU ACCEPT HIM AS THE WAY, THE TRUTH AND THE LIFE?