His Birth Cannot Make Him Righteous (series: Lessons on Romans)
by John Lowe
(Woodruff, S.C.)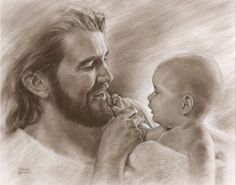 His Birth Cannot Make Him Righteous.
Romans 2:28-29

28 For he is not a Jew who is one outwardly, nor is circumcision that which is outward in the flesh;

In God's reckoning, a true Jew is not simply a man who has Abraham's blood flowing in his veins or who has the mark of circumcision in his body. A person may have both these things and be the scum of the earth morally. The Lord is not swayed by external considerations of race or religion; He looks for inward sincerity and purity.

Frequently people speak of "Christians" as a term to indicate the opposite of heathen. In another sense, true believers in the Lord are called Christians. Paul is making the case that not all who are called Jews are truly Jewish. Possession of the law does not make one Jewish. Circumcision does not make one Jewish. Even birth in a Jewish family does not make one Jewish. Paul says that two things are necessary to be truly Jewish: First, to be born of Abraham through Isaac (that circumcision, which is outward in the flesh); and the second is found in the next verse.

29 but he is a Jew who is one inwardly; and circumcision is that of the heart, in the Spirit, not in the letter; whose praise is not from men but from God.

Second, to be truly Jewish a person has to be spiritually in tune with Abraham's God (circumcision is that of the heart, in the Spirit.). The Mosaic Law had already taught that circumcision was of the heart. "Therefore circumcise the foreskin of your heart, and be stiff-necked no longer" (Deut. 10:16).

No one can claim to be Jewish who is not born in the line of Abraham through his son Isaac. But to the requirement of outward circumcision (ancestry from Abraham), Paul adds the requirement of the circumcision of the heart. This spiritual or ethical circumcision is seen throughout the Scriptures, e.g., "uncircumcised lips"—"And Moses spoke before the Lord, saying, "The children of Israel have not heeded me. How then shall Pharaoh heed me, for I am of uncircumcised lips?" (Ex 6:12);"uncircumcised ear"—"To whom shall I speak and give warning, That they may hear? Indeed their ear is uncircumcised, And they cannot give heed. Behold, the word of the Lord is a reproach to them; They have no delight in it" (Jer 6:10);"uncircumcised heart"— "And that I also have walked contrary to them and have brought them into the land of their enemies; if their uncircumcised hearts are humbled, and they accept their guilt" (Lev 26:41). The Jew who is born out of the seed of Abraham through Isaac, yet does not have his heart circumcised in the way that Abraham did, that is, "to love the Lord thy God with all thine heart" (Deut 30:6), is not truly a Jew. He is a Jew outwardly, but not inwardly. He is born of Abraham, but not born again by the Spirit of God. The only true Jew is one who is a Jew by race, and a believer by God's grace. Therefore, birth alone cannot make a Jew righteous. The designation Jew is derived from Judah (The Hebrew meaning is "praise."), one of Jacob's sons and one of the 12 tribes of Israel.

Chapter 2 does not teach that all believers are Jews, or that the church is the Israel of God. Paul is talking about those who are born of Jewish parentage and is insisting that the mere fact of birth and the ordinance of circumcision are not enough. There must also be inward faith in and commitment to Jesus Christ.