HOME SWEET HOME
by CharlesRobey
(Trussville, AL USA)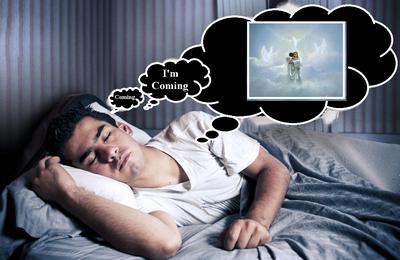 I am dreaming of that great day
When to the skies I'm carried away
I will see all the saints both great and small
As they line Heavens jasper wall
I will see all the Apostles haring stories of old
As they shine with the floors of pure gold
I will see those who died for the gospel cause
As they stand there taking the applause
I will see all my loved ones at the entrance gate
Just looking for us all as they patient wait
I will see all my friends who have gone before
Sitting around talking of good times to adore
I don't see my neighbor who promised to come
Was his story for real or was he being mum
Please Lord wake me so I may still have time
To talk of your love while still in my prime
For many are dying and lost without You
Of Your wonderful grace, they haven't a clue
If only by faith they will reach out and hope
By reading and seeing salvations scope
Lord don't let me enter heavens glory land
Until friends and loved ones take Your Stand

From my very youth, I have heard preachers surmise what Heaven will be like. And how wonderful it will be. However, what about my friends and loved ones, here on earth not being there to share God's wonderful grace forever. You see, we just don't know when one's chance of repentance may be just over. For none of us are promised a tomorrow.

What do you know about tomorrow? How can you be so sure about your life? It is nothing more than mist that appears for only a little while before it disappears. (James 4:14)

Oh Lord, please give me the right words to say, when the occasion arises. Eternal separation from God, forever and ever, for those outside of God's mercy and grace, is real. Amen!

Join in and write your own page! It's easy to do. How? Simply click here to return to Charles Robey Sermons.
© 2008-2028 - All rights reserved.

No content on preachology.com may be printed or

copied to any other site without permission.