HORSE SENSE SALVATION
by Charles Robey
(Trussville AL, USA)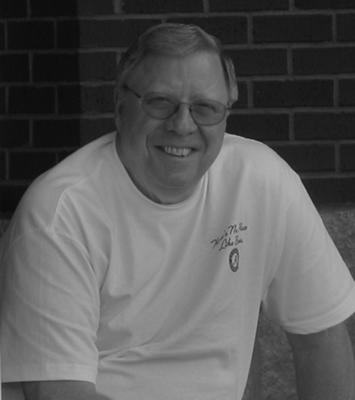 Growing up as a Salvation Army Officer's(ministers) kid, was quite an experience. Yes, that makes me the proverbial "Preachers Kid" or "PK" for short. Well, you might think being exposed to the Christian way of life, one would have an automatic ticket into God's kingdom. Not so, for, we all must come in by the way of the cross.


For you see, looking back growing up as a "PK", the most important message I remember was the strong, but simple, evangelistic teaching which states, "For by grace you have been saved through faith; and that not of yourselves, it is the gift of God; not of works, that no one should boast".( Ephesians2:8-9) To that I shout "Amen"

Additionally, in support of this evangelistic message, was our old fashion church altar. Now, I realize the physical make up of that old alter was no different than any other construction. However, that old fashion alter was very special for me, for that old alter was where I was first introduced to the Living God.

As a retired church lay leader, I still believe in that "Old Time Religion". I can't help but ponder those old "brush-arbor" revival meetings where the "Amen's" and the " Hallelujahs " echoed, as the spirit lead. Since retiring from my secular profession, I pray that God will use this compilation of poems to give encouragement and strength to the Christians as well as draw the sinner into a saving knowledge of Jesus Christ. My family attend the Deerfoot Community Bible Church in Trussville AL

HORSE SENSE SALVATION
Putting on the Spiritual Blinders

My servant commended you: do not turn from it to the right or to the left, so that you may have success where ever you go
(Joshua 1:7)

As a young person growing up, in post World War II, I remember my first encounter, with horse blinders. The horse was pulling a "Junk Dealer' wagon. I couldn't help but be puzzled, as to why the horse did not have a full view of the surrounding area. It looked as if the horse was gating along wearing a blindfold. I later leaned that the horse is more productive, when it is not distracted with the surrounding happenings.

Young people, this day in time, are very fortunate having all the modern day technology, such as the television TiVo's, video games, IPods and the like. If you ask any modern day teens about horses blinders, they would probably look at you as if you have flipped your lid, or you have just came "Back to the future".

What about those horse blinders?
What use do they serve?
And more specific, how can the blinders be compared to our day to day Christian living?

Well, the blinders are put on the horses, to shield their eyes from distractions, as the blinders
simply kept the horses looking ahead and not varying their attention. In our Christian life, we sometimes need blinders, to keep us focused ahead on the things of God.
The Apostle Paul gives us a prime example of focusing in on our Christian faith, fellowship, and knowledge of God, in the following scripture passage, And I pray that the fellowship of your faith may become effective through the knowledge of every good thing which is in you for Christ Sake' (Philemon 1:6)
Moses was dead and the mantle was handed down to Joshua. This would be a very difficult task, leading Gods people to the promise land. Joshua's mission would strictly depend on his personal obedience to God's law. And like the horse wearing blinders, Joshua was instructed, by God, to not to turn to the right or left but too keep his focus straight ahead, so that he would have success (Joshua 1:7).
I'm sure Joshua was apprehensive, concerning such a task. The Israelites were not the most congenial people. Remember how they would grumble about not having enough food and water. And at least on one occasion, the Israelites questioned Moses divine leadership. Yes, the Israelite blinders were removed. However, Joshua was in God's plan (Joshua 1:5) and his faith would never wayward. And, in the end, the reward would be worth it all.
We seem to be living in a similar time, when our spiritual blinders appear to have been removed. Instead of centering straight ahead on the basic Christian principles, human nature tends to dictate the philosophy of "what's in it for me or let's just savor the moment." In other words, just like the divine scripture dictates, "in those days there was no king in Israel; everyone did what was right in his own eyes" (Judges 21:25).
So, what is the answer, for us and our great nation? According to the scriptures, the remedy is very clear, with two main points of discussion. Those of us, who claim the name of Christ, must take on a humble attitude, pray, seek God's divine help and give up our wicked ways. When this is accomplished, then God promises to hear our plea, forgive our sinful way and heal this great land of ours (2 Chronicles 7:14).
It is essential that we, as a nation, put on the Holy blinders of righteousness as, "Righteousness exalts a nation" (Proverbs 14:34), and not turn sinfully to the right or to the left but move straight ahead, in favor with God. And, once our great country has put its hand to the plow and started moving in God's ordained direction, we should never look back. (Luke 9:62).
REMEMBER
For God has not given us a spirit of fearfulness, but one of power, love and sound judgement (2 Timothy 1:7)
SO MOVE AHEAD WITH BOLDNESS
Amen