How to Succeed in the Christian Walk
by Jim Fryer
(Cincinnati, OH USA)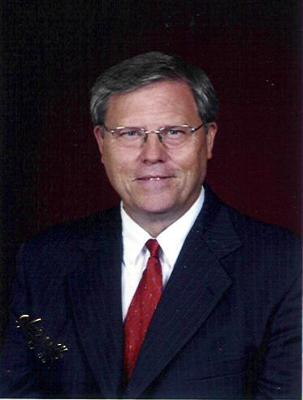 Matthew 6:19-33


INTRODUCTION: Often pastors leave the idea that the Christian walk is some mysterious journey that requires some super spiritual strength that only a few believers ever attain. Most people often quit somewhere in the journey because of their inability to reach these unrealistic expectations.

Jesus, on the other hand, said that his burden (walk) was easy and light. The Bible says the way of the transgressor is hard. This does not eleviate the hardship principle that we often have to face in life. It does mean that the spiritual habits of the Christian walk are easy to find, easy to understand, and relatively easy to do.

Notice:

I. WE MUST MAKE SPIRITUAL THINGS OUR TREASURE. v.19-21

A. We must break the habits that bind us. Gal 5:1

B. We must break the habits that blind us. 2 Tim 2:4

"We must guard our hearts."

II. WE MUST MAKE THE KINGDOM OF GOD OUR FOCUS. v.22

A. We must focus on the testimony of God. 2 Tim 1:8

B. We must focus on the plan of God. 2 Tim 1:9

C. We must focus on the call of God. 2 Tim 1:11

D. We must focus on the power of God. 2 Tim 1:12

"We must change
our worldview."
III. WE MUST MAKE CHRIST OUR MASTER.
v.24
A. He is the image of the invisible God. Col 1:15
B. He is the creator of all things. Col 1:16
C. He is holds all things together. Col 1:17
D. He is the firstborn from the dead. Col 1:18
"We must give up on self-reliance."
IV. WE MUST MAKE GOD'S SUPPLY OUR SUFFICIENCY.
v.25-33
A. God will supply the necessities of this life. v. 25-31
B. God will help us see what is important. v.33
"If we have done our best, we must be satisfied with what God gives us."
CONCLUSION:
This may seem difficult but our Lord has given us the tools to use to make this quite simple. There are five habits that have the power to make these four principles powerful in our lives. You have seen them before and probably have dismissed them as too simplistic. I have made this passage my life verses for nearly 30 years. They have worked for me and I know they will work for you, too.
1. You must pray regularly.
2. You must read the Bible daily.
3. You must assemble with other believers frequently.
4. You must share your story opportunistically.
5. You must serve specifically.