I can't live without Your presence
by Pr. Paddick Van Zyl
(Johannesburg, ZA)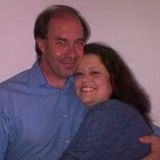 !Sermon by Pr. Paddick Van Zyl Aug 17 2014


!!Title: I can't live without Your Presence

!Intro:

Are there certain rules and regulations when meeting someone of importance , like say the Queen of England or can one just bang on the door, walk right up to her and start chatting? Rachel Kelly sheds more light on this for us:

'Meeting Queen Elizabeth -- even for a world leader -- can be nerve-racking. There is a long list of protocols that guides one's behavior in the presence of Her Majesty.
There is the "no-touch" rule, for example. The queen's visitors have to wait until she extends her hand to take it, and they are not supposed to grip it tightly or pump it, said Rachel Kelly, a public relations executive at Visit Britain, the U.K.'s official tourism office. No hugs, no kiss on the cheek, no touching the shoulder, which is why the queen's gesture comes as a surprise'.#

Max Luxado writes about how it was like in the days of Esther and King Xerxes: 'In the court of King Xerxes, entering the king's presence without permission carried a penalty of death for the offender. This law was not lightly taken by the people of Persia. But, in order to save her people, Queen Esther collected her courage and approached the throne. The king accepted her without rebuke, granted her request, and a nation survived. Aren't you glad God is more accessible than Xerxes? What if we could go to God in prayer only when he called us? What if we needed an official guard to announce our presence?'##

Let's learn more about God's presence today….

!!Text:

[Psalm 51: 10-12;17 NIV]

10 Create in me a pure heart, O God,
and renew a steadfast spirit within me.
11 Do not cast me from your presence
or take your Holy Spirit from me.
12 Restore to me the joy of your salvation
and grant me a willing spirit, to sustain me.
17 My sacrifice, O God, is a broken spirit;
a broken and contrite heart
you, God, will not despise.

Amplified Version

[[17 My sacrifice the sacrifice acceptable to God is a broken spirit; a broken and a contrite heart broken down with sorrow for sin and humbly and thoroughly penitent, such, O God, You will not despise.]]

!!Sermon:

The very first encounter that man has with the presence of God can be found in Genesis with Adam and Eve. They had fellowship with God in His presence. However, when sin came on the scene, the presence was no longer there:

[Genesis 3:8 NKJV]

8 And they heard the sound of the LORD God walking in the garden in the cool of the day, and Adam and his wife hid themselves from the presence of the LORD God among the trees of the garden.

Yet God is omnipresent, but His manifest presence is not:

[Jeremiah 23:24 ESV]

24 Can a man hide himself in secret places so that I cannot see him? declares the LORD. Do I not fill heaven and earth? declares the LORD.

The absence of God's presence is the same as the absence of His Spirit *. Saul is a prime example of loosing or having God's Spirit depart from a person, as a result of an un-repented heart:

[1 Samuel 16:14 ESV]

14 Now the Spirit of the LORD departed from Saul, and a harmful spirit from the LORD tormented him.

Moses understood the importance of being in God's presence. We find in Exodus that Moses refuses to tape a step in leading God's people, without God's presence going with him:

[Exodus 33:14-15]

14 And he said, "My presence will go with you, and I will give you rest."15 And he said to him, "If your presence will not go with me, do not bring us up from here.

King David, in Psalm 51, almost begs of God to not take His Spirit from him or to let him depart from His presence, after the multiple sins he committed. David knew the importance of being in God's presence. It is only in God's presence that we find:

*Joy, love, peace [Psalm 16:11]
*Healing and deliverance
*Provision
*Forgiveness, comfort and grace

In His presence :
*the impossible becomes the possible
*He wipes away every tear
*Is refuge
*Abundant life

John Gill says this of v 11 of Psalm 51 on God's presence:

'Nothing is more desirable to a child of God than the presence of God; and nothing gives him more sensible pain than his absence; and even to be deprived of or denied the means of enjoying his presence the word and ordinances, makes them very uneasy: to be utterly, and for ever deprived of it, is the case of the damned in hell, and is the punishment of loss they sustain; and, on
the other hand, the happiness of the saints in heaven is to enjoy it without interruption. The people of God are never cast away from his favour, or out of his heart's love; but they may for a while be without his gracious presence, or not see his face, nor have the light of his countenance, nor sensible communion with him, which is here deprecated.' **
Being in God's presence means touching God and being touched by Him. A refreshing of the spirit and soul takes place. And David knew this all to well. He asks in v 12 that God would restore to him the joy of God's salvation. The joy that comes with being saved, set free and delivered. He does not want to loose this because the opposite of this is depression, sadness and alienation.
The Word says that we should come into the presence of God with gladness and singing and once in His presence we humble ourselves and surrender to the Holy Spirit being stripped of all that is 'I' or 'Me'. None of my efforts, works or accomplishments means anything in His presence. But all of grace and mercy.
[
Esther 4:1-2 ESV
]
1 When Mordecai learned all that had been done, Mordecai tore his clothes and put on sackcloth and ashes, and went out into the midst of the city, and he cried out with a loud and bitter cry.
2 He went up to the entrance of the king's gate, for no one was allowed to enter the king's gate clothed in sackcloth.
Esther 8:15 ESV
15 Then Mordecai went out from the presence of the king in royal robes of blue and white, with a great golden crown
a
and a robe of fine linen and purple, and the city of Susa shouted and rejoiced.
Without God's presence, we are like Mordecai, clothed in sackcloth but in His presence we have been in His presence we are clothed again with royal apparel.
[
Acts 2:28 ESV
]
28 You have made known to me the paths of life;
you will make me full of gladness with your presence.'
In God's presence we find gladness such joy.
[
Psalm 84:1-2 ESV
]
1 How lovely is your dwelling place,
O LORD of hosts!
2 My soul longs, yes, faints
for the courts of the LORD;
my heart and flesh sing for joy
to the living God.
This speaks of the physical temple but also of the spiritual presence of God, that place where God meets you and you soak in His anointing , power and presence.
Ray C Stedman comments on this passage when he says: 'What a wonderful expression that is of the excitement produced by the presence of God. The first thing the Psalmist sees is an inner beauty that God creates by his presence: "How lovely is your dwelling place why he's excited about being in the presence of God.
The first is the inner beauty God creates by his presence. "How lovely is your dwelling place, O God." The place where God lives, the heart where God dwells, becomes a lovely place, a beautiful spot. The second thing is, he creates a compelling hunger. "My soul longs, yea, faints for the courts of the Lord." Have you ever felt this way? Have you known a deep-seated longing to have more of the glory of God, more of the sense of his presence in your life? Have you fed upon his Word and been satisfied, and yet as you went away, felt a hunger for more? It is a strange paradox, this wonderful ability God has to satisfy us and at the same time make us hungry for more.
Then the third thing is the joyful vitality that the presence of God gives. "My heart and flesh sing for joy to the living God." This is an exciting experience and is exactly what God has meant life to be.' ***
Illustration: -
Closing:
Our heart's cry should be: 'Lord God, I can not live without Your presence. I need you every second and want to be in Your presence always'. Is that your cry today? Do you seek and long for His presence more than life? If you want to experience His presence the very first step is to know God. And to know God you need to be saved from your sin and become born again in your spirit [
(John 3:3)
]. If you desire to be saved and invite Jesus into your heart so you too can taste the presence of Almighty God our Father, then please come to the front so we may pray with you…..
Amen.
Let's pray
# Royal Etiquette: Do's and Don'ts When Meeting Her Majesty
http://abcnews.go.com/Politics/International/story?id=7228105
*New Spirit Filled Life Bible p.729
** Gill's Exposition of the Whole Bible http://www.studylight.org/commentary/psalms/51-11.html
***Ray C Stedman Expositiry Studies http://www.studylight.org/commentaries/rsc/view.cgi?bk=18&ch=84&vs=1&search=psalm%2084#psalm 84