I FOUND THE ANSWER- I LEARNED TO PRAY
by CharlesRobey
(Trussville, AL USA)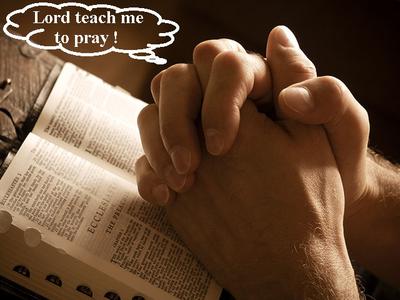 I found the answer, I learned to pray

Now I come to trust Him day by day
I found the answer, I learned to pray
I'm in His arms now come what may

I found the answer, I learned to pray
Now I come for my love to convey
I found the answer, I learned to pray
On my knees, He will show the way

I found the answer, I learned to pray
Now to my sin, He came down to pay
I found the answer, I learned to pray
He will keep me from going astray

I found the answer, I learned to pray
Now forever in His will to stay
I found the answer, I learned to pray
Never more from my prayer delay

I found the answer, I learned to pray
Now I am faithful His will to display
I found the answer, I learned to pray
In my prayer life as I work and play

I found the answer, I learned to pray
Will you take him at His word today?
I found the answer, I learned to pray
From your sin will you break away?

"My heart has heard you say, "Come and talk with me." And my heart responds, "Lord, I am coming." (Psalm 27:8)

"It can be hard to wrap our minds around the fact that our all-powerful, all-knowing Creator wants to talk with us. What can we tell Him that he doesn't already know? The thought can leave us speechless. At other times, we're speechless for other reasons; the sorrow is too much, the pain is too strong. But God doesn't leave us trapped within ourselves without words or hope." (taken from the book "Praying The Prayers Of The Bible, by James Banks)

So how does one pray? Why does one pray? And to whom
does one pray? Questions that may seem simple for the child of God to answer, wouldn't you say?
Maybe not. For scripture relates many wonders about prayer, about merely talking with our heavenly Father. His disciples once asked the very same question. "Lord, teach us to pray," (Luke 11:1) which prompted Jesus, in His divine wisdom, to give us the well-known Lord's Prayer. (Matthew 6:9-13)
I once knew an Old Time Religion pastor who always prayed in the King James "Old English" discourse. Not only that, he would oftentimes habituate to preach his sermon through his prayers, by praying around the world and back. Not to make light of this fine old senior saint's discourse, but us young ones just knew not to be standing during his saintly prayers. On the other hand, isn't prayer just talking things over with our Heavenly Father?
Our Lord Himself gave us certain instructions regarding prayer. We should not pat ourselves on the back as we pray. (Matthew 6:5-6). And we should never use meaningless repetitions. (Matthew 6:7). In other words, our Heavenly Father knows our needs even before we ask of Him. (Matthew 5:8) We should always come to Him in holy reverence, giving Him a chance of responding by His word.
The Apostle Paul addressed this matter of prayer by asking us to pray without ceasing. (I Thessalonians 5:17) We Christians should always be in an attitude of prayer. Case in point: we may quietly bring up someone's name in prayer as the need comes to mind, and as the Spirit leads us to do so. Let's never slack up on our prayer duty to our Heavenly Father. Amen!
"Let the words of my mouth and the meditation of my heart be acceptable in Your sight, O LORD, my rock and my Redeemer." (Psalm 119:14)