I WONDER- OH I WONDER
by CharlesRobey
(Trussville, AL USA)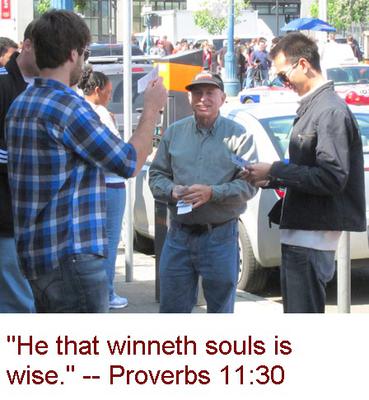 I wonder, Oh I wonder
How mankind has gone astray
Why they now have it their way
I wonder, Oh I wonder
For You gave mercy on the cross
By Your grace dying for all the lost
I wonder, Oh I wonder
If they would only come and pray
You would surely take the sins away
I wonder, Oh I wonder
Could it be us who do fail You now
Not taking time to show the lost how
I wonder, Oh I wonder
O Lord please help us give the Word
To all mankind who have never heard
I wonder, Oh I wonder

"Jesus went through all the towns and villages, teaching in their synagogues, proclaiming the good news of the kingdom and healing every disease and sickness. When he saw the crowds, he had compassion on them, because they were harassed and helpless, like sheep without a shepherd. Then he said to his disciples, "The harvest is plentiful but the workers are few. Ask the Lord of the harvest, therefore, to send out workers into his harvest field." (Matthew 9:35-38)

Ok, obviously our Lord still needs our help. Thus, where do we start? Where do we go? What do we say?

"But you will receive power when the Holy Spirit has come upon you, and you will be my witnesses in Jerusalem and in all Judea and Samaria, and to the end of the earth." (Acts 1:8)

In today's vernacular, we start with our own Jerusalem, where we live; with family, with neighbors, with co-workers and friends. We then reach out to our Judea and Samaria, to our local areas; our counties and states. Then, we go to the world by giving support to our missionaries, and maybe even going to witness for the Gospel ourselves.

You see, oftentimes it's easy to be a witness in our local church on Sunday morning. But it gets difficult when we have to stand up for Him under the most adverse environmental and cultural conditions. However, our Lord has given us a helper, the Holy Spirit, to guide and direct us in the right paths to take. (John 14:26)

And this same Holy Spirit will not only be our helper, but He will go before us, laying the groundwork for our witnesses. So go out and give it a whirl. Amen!