If I Could Turn Back The Hands of Time
by Kenneth R. Jenkins
(Savannah,GA)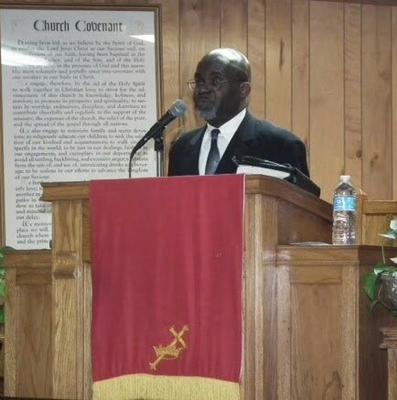 GEN. 19:1-26



INTRODUCTION

It is so easy to lose focus on the things that God has put in front of us. It's also so easy to get caught up in things that are around you like money, fame and other "trappings" of this world.

In this scripture reading in your hearing is the story of a man and his family that lost their way but finding it back after being shown the way.

And so, that where it brings the subject, "IF I COULD TURN BACK THE HANDS OF TIME" .

Turning back the times of the past and the questions like "what if I did it then?" or "I should of have done it like that."

BIG LIGHTS,BIG CITY

In Genesis 19:1 describes the city as a gateway of the city that was a meeting place for city officials and other men to discuss current events and transact business. The best way to describe it in today modern days a city like Atlanta or Los Angeles, Washington DC, New York City, Las Vegas. This place was a place of authority and the status where a person could see and be seen.

Lot held an important position in government or least associated with those who did. Enter, the angels finding him at the city gate. This is and possibly the reason he reluctant to leave in Gen. 19:16, 18-22. Lot loved the BIG LIGHTS and BIG CITY ways of life there.

Don't miss the vision of God. Don't get caught up in the glitz and glamour of it all because you will miss God's vision!

Another reason Lot almost lost it is because he was about to—

II.MAKE BAD DEALS AND BAD DECISIONS

Scheming, wheeling and bad dealings nearly ruin Lot. Lot was about to give up his daughters to be ravished by a mob of perverts just to protect two strangers. (Gen.19:8). Lot's logic of scheming is to save both girls and the visitors in hoping the girls' finances would rescue them or that homosexual (gay) men would disinterest in the girls and simply go away.

You see the custom of those days is to protect guest at any cost and so this terrible suggestion reveals how deeply absorbed into Lot's life until he also became hardened to evil acts in this evil city. The City of Sodom is now the picture of terrible wickedness-so wicked that God had to destroy the entire city short order.


There has been archaeological evidence has been found that points to an advance civilization in that area during the time of Abraham... Most researchers also confirm some kind of sudden and devastating destruction. It is now widely through that the buried city lies beneath the waters of the Dead Sea.

There's a lot similarities to those in the city of Sodom and today—the people. The same kind of repulsive sins the world we face even today.

Here's a lesson we need to learn from Abraham—trusting God because of his selfless faith contracts with self-gratifying people of Sodom that brings to my next point that Lot was----

IV.LIVING LIKE THE NATIVES…

Lot was living so long and so contented among like the ungodly people that he no longer became a believable witness for God; he put God on the shelf. Lot was: 1) letting his surroundings or his environment shape him rather he letting God shape his surroundings. You are who you are just by the way people are surrounded by you. You have to make an impact to where you are and not letting people impact you. 2) He was letting the WRONG people influence him in the WRONG way. Lot compromised to the point that was useless to God because you are too much like the environment he was in. Making a difference means you must first decide to be different in your faith and your conduct.


V. FEAR FACTOR

In verse 16, Lot had a FEAR FACTOR concerning the dilemma or lack of. There are two factors found 1) Lot hesitated or he "blinked". He "blinked" and lost his focus on why he was there. He lost the focus on why he was there. He lost his focus so until the angel had to grasp his hand rushed him out safely. 2) Lot was trying to hold on to what he got. Lot didn't want to abandon or give up the wealth, the position or the comfort he once enjoyed in Sodom. With all the lights, glitz and glamour of it all we caught up with those things and so we hold on that very thing we love dearly. Lot lost his things and lost his focus on God's vision that gave him that FEAR FACTOR.

VI MERCY

No matter and however God showed Abraham mercy, Mercy was extended to Lot and his family. It was Abraham's plead for Lot that God showed mercy and He was merciful and saved Lot from the fiery destruction of Sodom. James 5:16 tells us that prayers of righteous persons are powerful. This is the example for Christians to follow by praying for others to be saved.

VII. God of Patience, God of Anger

God has two facets to His character we all must know especially in this story of Sodom and Gomorrah. God can be PATIENT or ANGRY.

5.

In verse 24, God's great patience agreeing to spare a wicked city for ten good people and then there's His fierce anger by destroying both cities. It is important in our growth spiritually, we should find ourselves developing a deeper respect for God because of His anger towards sin and also a deeper love for God because of His patience when we do sin.

VIII.DON'T LOOK BACK!

Lot's wife in the 26th verse turned back to look at the burning city of Sodom. She looked back at it and she turned into a pillar of salt. Don't cling to the past, because like wife she was unwilling to turn completely to god. You cannot make progress with God as long as you are holding on pieces of your old life.

CONCLUSION

"If I could turn back the hands of time then"…. If I could turn back the hands of time of my past I would have been a better husband"…. "If I could turn back the hands of time I would have been a better wife…." "If I could turn back the hands of time I could be a better son…" if I could turn back the hands of time I could have been a better daughter…" "If I could turn back the hands of time I could have been a better church member…." This thought cripples the very person if you allow it to cripple you.

Again, you can't make progress with God as long as you are holding the "cards" of the past and throwing the "cards" of the
future. Those things that sets you back into your old ways and old times. Jesus said it best in Matt. 6:24, "No one can serve two masters…." Who will you serve? God? Satan? Your job? Your wife family? Choose this day who you will serve and look ahead not backwards.