Immature Christians and Wisdom: Part 2 of 3 (series: Lessons on 1 Cor.)
by John Lowe
(Woodruff, S.C.)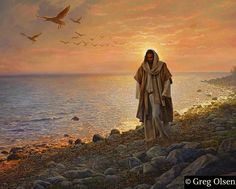 2 I have fed you with milk, and not with meat: for hitherto ye were not able to bear it, neither yet now are ye able.


I have fed you with milk,
Here Paul stresses the fact that the Corinthian Christians were infants, spiritually speaking. It is typical of the Jews to compare the law to milk, and they say, "as milk strengthens and nourishes an infant, so the law strengthens and nourishes the soul"; but in this place the apostle does not mean "the milk of the law," but the gospel. The Gospel can be compared to milk, because, like milk, it is pure, wholesome, nourishing, and easy to digest. God designed it to be one of the plain and easy doctrines of the Christian faith, so that babes in Christ were capable of understanding and receiving it. Certainly, physical babies cannot eat meat, and Paul declared that he could not give them the spiritual meat of God's Word, because they were spiritual infants, still needing to be "bottle fed." Acts 18.11 tells us that Paul stayed in Corinth for a year and six months, teaching them the Word of God: "And he continued there a year and six months, teaching the word of God among them" (Acts 18:11; KJV). During that period, he instructed them only in the fundamentals of Christianity—its simplest and easiest truths; because they had a minute amount of religious knowledge, and as a result they were incapable of comprehending the more solid doctrines; such as, the mysteries of grace. By relating to them their weak spiritual condition, he exposes to them the absurdity of their conduct in pretending to judge the quality of the preaching of Paul, Apollos and Peter, while they had only a very partial acquaintance even with the rudimental doctrines of Christianity.

and not with meat:
Meat means the solid and deeper doctrines; such as, the mysteries of grace, how a man is made righteous by the righteousness of Jesus, sanctification of the believer, the resurrection of the dead, etc. The Corinthians were spiritual babies, and in that condition they were incapable of comprehending the more solid doctrines. In the school of Christian learning, like all others, the teaching must be adapted to the maturity and experience of the learner, but Paul could not get past the milk and into the meat, as he ministered to the Corinthian believers. He could have been referring to them when he wrote these words: "You have been believers so long now that you ought to be teaching others. Instead, you need someone to teach you again the basic things about God's word. You are like babies who need milk and cannot eat solid food" (Heb 5:12; NLT). Notice that he said you ought to be teaching others (You ought to be able to instruct others.). He does not mean to say, evidently, that they all ought to become public teachers, or preachers of the gospel, but that they ought to be able to explain to others the truths of the Christian religion. As parents, they ought to be able to explain them to their children; as neighbors, to their
neighbors; or as friends, to those who were seeking the way to eternal life. But again, they didn't know enough themselves, to be capable of teaching others; they were babies and didn't have teeth to chew the meat of the Word.
for hitherto ye were not able to bear it;
They could not accept, enjoy, and digest it; it was meat, but it was too tough for them, since they were weak in faith and babes in Christ; therefore he wisely adapted things to their capabilities. But the Gospel he preached to them, which he calls "milk", was not another Gospel, or contrary to that which he has called "meat": the only difference between them being that the one consisted of truths, which were easier to understand, and he delivered it in a manner more suited to their ability to comprehend it. Here he adds, ye were not able to bear it, which carries with it the notion of laziness and negligence; that it had been some time since they had become Christians, received the Holy Spirit and been baptized; and yet, they had not improved in the knowledge of the truth; they were only in the alphabet of the Gospel, and needed to be instructed again in the simpler principles of the oracles of God, because anything beyond these was beyond their comprehension.
The apostle seems to allude to the method used by the Jews to teach their children. The custom followed by the Jews said they should begin school when the child was six or seven years old; it varied according to the child's strength, and the maturity of his body, but they were never placed in a school before the age of six. But a father was obliged to teach his child at home sooner than this. The Jews say, "from what time is his father obliged to teach him the law? as soon as he begins to speak, he teaches him the law Moses commanded us, and "hear O Israel." At home his instruction begins as soon as he can speak; then he is instructed verse by verse, until he is six or seven years of age, when he can go to school, but only if he is able to understand the teaching. The schooling proceeds slowly and tenderly until the boy is twelve; and even if the boy cannot learn he is treated kindly.
Friends, it is natural for babes to grow up to be men; and babes in Christ should make an effort to grow in Stature, and become men in Christ. It is expected that their advances in knowledge should be in proportion to their means and opportunities, and the time they have been professing Christians. They should be able to bear preaching and teaching on the mysteries of our religion, and not always be content with the simple things. It was an embarrassment to the Corinthians to have for so long sat under the ministry of Paul and had made so little improvement in Christian knowledge.
Note, Christians who do not endeavor to grow in grace and knowledge are to blame; not the Bible, the preacher, or the Lord.