Immature Corinthians and Wisdom: Part 3 of 3 (series: Lessons on 1 Cor)
by John Lowe
(Woodruff, S.C.)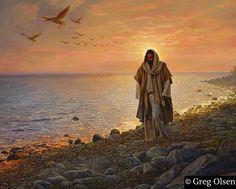 3 For ye are yet carnal: for whereas there is among you envying, and strife, and divisions, are ye not carnal, and walk as men?

For ye are yet carnal:
The Syriac reads "ye are in the flesh": a phrase the apostle uses elsewhere to refer to men who are in an unregenerate state; but this is not his meaning here, as has already been explained; here the meaning is that carnality still prevailed among them, and he gives evidence in the next clause to back it up. The Corinthian believers still could not understand the higher teaching, the "hidden wisdom," the meat. They were carnal in some areas of life, and that stopped their growth and maturity in the Christian faith.

for whereas there is among you envying, and strife, and divisions, are ye not carnal, and walk as men?
The existence of jealousy and strife and the presence of group loyalties are clear evidence of immaturity, of a life controlled by the flesh or by self-centered concerns. Some of the Corinthians may have been boasting about their superior Christian experience and knowledge. If so, Paul reminds them rather unsympathetically that they are merely men. Men truly united with Christ are not disunited when strife surfaces. When factions (divisions) are formed it is not the work of the Spirit, but of man (see Galatians 5.15-26). Persons who are led by the Spirit of God to spiritual maturity know they belong only to Christ. The awareness of belonging to Him transcends earthly loyalties.

Envying—it is used here in the same sense of envy, as it is in James 3:14-16: "But if ye have bitter envying and strife in your hearts, glory not, and lie not against the truth…This wisdom descendeth not from above, but is earthly, sensual, devilish…For where envying and strife is, there is confusion and every evil work." It denotes passion, zeal, enthusiasm, and may be applied to any exciting and agitated feeling. The envy referred to here, was that which arose from the superior advantages and gifts which some claimed or possessed over others. Envy has always been a cause of strife. Most conflict in the church is somehow usually connected with envy. The Corinthians envied each other's gifts and knowledge, argued about the meaning of certain words, entered into hot debates about their ministers, and joined the faction behind their preferred minister. These factions or parties were distinguished by the names of the minister they followed. Actually, they gave clear evidence of their carnality: They lived like other men, who made no pretence of being religious; they were led by the opinions of men, and were carried away with human passions; and in their conduct they could barely be distinguished from the rest of the world. The things that are mentioned here, and with which they are charged by the apostle, are considered to be among the works of the flesh: "Now the works of the flesh are manifest, which are these; Adultery, fornication, uncleanness, lasciviousness…Idolatry, witchcraft, hatred, variance, emulations, wrath, strife, seditions, heresies" (Gal 5:19-20; KJV).

Strife— Conflict and argument. They could not agree, they argued until they separated from each other, and arranged themselves into factions, and thus split the Church of Christ. In this state, we might expect the apostle to say, "Are ye not carnal, and walk as men? Ye act just as the people of the world, and have no more of the spirit of religion than they."

Divisions—Caused by Disagreement and quarrels. The idea is, that they were split up into parties, and that those parties were bitter and opposed each other at every opportunity, and they plotted recriminations and criticisms against the other parties. The phrase, "and divisions", is omitted in the Alexandrian copy, and in some others, and in the Vulgate Latin and Ethiopic versions.

are ye not carnal—Although you are Christians, your divisions and strife show that you are, in some degree, still under the control of the principles which govern the men of this world. Men who are governed solely by the principles of this world demonstrate a spirit of strife, imitation, competition, fighting and conflict.

Walk as men—Paul's final accusation against them is that they live (walk) as unregenerate men: "But he turned, and said unto Peter, Get thee behind me, Satan: thou art an offence unto me: for thou savourest not the things that be of God, but those that be of men" (Matt 16:23; KJV). The word walk is used often in the Scriptures in the sense of conduct or actions. You conduct yourselves as men, that is, as men commonly do; you show the same spirit that the great mass of men do. Instead of being filled with love, of being united and harmonious as the members of the same family ought to be, you are split up into factions as the men of the world are.

4 For while one saith, I am of Paul; and another, I am of Apollos; are ye not carnal?

For while one saith, I am of Paul;
This shows what their envying and strife, and divisions were about, and it serves to strengthen the proof, and support the charge of carnality brought against them; because when one group formed a party for Paul, and set him up as their minister; and said I am of Paul, they essentially placed a wall between them and the other parties. The fact that they are divided by following different human leaders, instead of all following Christ, demonstrated that they were still carnal.

It was obvious to all that both Paul and Apollos adhered to the same creed; between them there was not the slightest difference. Therefore, when dissidents began to prefer the one over the other, it was perhaps the best proof of their carnality; because in the doctrines of these apostles there was no difference: so that what the people were captivated by must be something in their outward manner, Apollos being probably more eloquent than Paul. Their preferring one over another on such an account proved that they were carnal—led by their feelings and mere outward appearances, without being guided by reason or the Spirit. There are thousands of such people in the Christian Church today.

and another, I am of Apollos;
This party preferred Apollos, probably due to his eloquence which was better than Paul's, or any other preacher, and was first mentioned in 1 Corinthians 1:12: "Now this I say, that every one of you saith, I am of Paul; and I of Apollos; and I of Cephas; and I of Christ." Notice: there was a third party for Cephas, whom they thought was superior to the other two, or any other man; and a fourth were for Christ, and they despised all ministers. Once again, this is proof that the Corinthian believers were carnal; that they loved their fleshly interests more than Christ. Notice: Controversy and quarrels about religion are sad evidences of residual carnality. True religion makes men peaceable and not argumentative. Factious spirits act upon human principles, not upon the principles of true religion; they are guided by their own pride and passions, and not by the rules of Christianity.

are ye not carnal?
Carnal is often used for "flesh." The "flesh" includes all feelings that aim not at the glory of God, and the good of our neighbor, but at gratifying self.—"Now the works of the flesh are manifest, which are these; Adultery, fornication, uncleanness, lasciviousness … Idolatry, witchcraft, hatred, variance, emulations, wrath, strife, seditions, heresies … Envyings, murders, drunkenness, revellings, and such like: of the which I tell you before, as I have also told you in time past, that they which do such things shall not inherit the kingdom of God" (Gal 5:19-21; KJV). All this (what's mentioned in verses 1-4) was a demonstration of their carnality, and they could never get completely away from it. If they wanted to be free from carnal desires they should have prayed to God for help, and that would have brought the Holy Spirit to their aid, and he would convict their consciences against these things. This is the appeal that the apostle makes to them; because he certainly loved them and wanted them to grow in faith in, and in the knowledge of Jesus. The Alexandrian copy and the Vulgate Latin and Ethiopic versions read, "are ye not men?"