IN AMERICA'S TOTAL DARKNESS
by CHARLES ROBEY
(MOODY AL USA)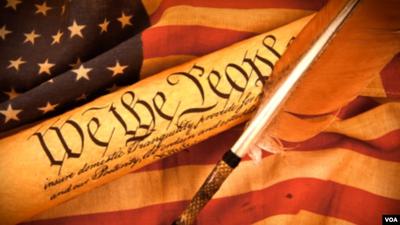 PROLOGUE

Ever been caught deep down in a dark cave of total darkness unable to see your hand in front of your face? I remember this scenario very well. Our church young people had taken a field trip in a well-known cave tourist attraction, when the tour guide turned off all the lights. It was total darkness. Grabbing hold of Mom's skirt, I then felt completely at ease on this very unusual occasion.

Our daydreams can and will at times be strange bedfellows. Authorities tell us they oftentimes will take us back for decades. Is it the same with our memories? Maybe so, I can vividly recall back into my youth, but oftentimes not remember what day it is without my wall calendar.

Thus, I trust you will continue enjoying yet another parable blog, that of an earthly story with a heavenly meaning entitled "In America's Total Darkness." Please note, before I proceed, I must remind you that I have mixed a bit of fiction with the ongoing possibility of America in today's reality. Of course, as you read on, you are entitled to your own opinion.

Psalm 2:1-5 "Why do the nations conspire and the peoples plot in vain? The kings of the earth rise up and the rulers band together against the LORD and against His anointed, saying, "Let us break their chains and throw off their shackles." The One enthroned in heaven laughs; the LORD scoffs at them. He rebukes them in His anger and terrifies them in His wrath, saying, "But as for Me, I have installed My King upon Zion, My holy mountain."

Now that we are retired, and enjoying the pleasures of retirement, our day started out as usual. "Here's your morning coffee, Dear. "What's new, in the morning paper?" my wife asked.

"Oh, the same ole doom and gloom of the moment, Love," I replied. "Wait, here's an interesting tidbit. According to the government, we can expect random power blackouts this summer, due to the old outdated electric grids, and the added electric cars."

I went on, "The good and bad of it, they say, is that during these black outs we won't be paying anything, but the cost of electricity is expected to double."

"What do you plan on doing about it, Dear?" she responded.

"Well," I replied, "nothing right now, my love, it's time for my morning nap."

I was out like a light, as usual, snoring away, unaware of my dream, until it quickly took over my life.

I suddenly found myself on a deserted island. Total darkness was all around me. Since I couldn't see my hand in front of my face, I was afraid to make any sudden moves. I froze, and how long I remained in that posture, is unknown. It seemed like forever.

Then, far in the distance appeared a welcoming flicker of gleaming light, as if beckoning me onward. The closer I came to the light, the stronger its beam became. At just the exact right moment, a big, dark tunnel came into sight.

Standing close to the entrance of the tunnel, there appeared to be the source of the mysterious light. Next I heard the rhythm of footsteps, as of someone moving quickly in my direction. As the footsteps got closer, so did the light of a lantern and the person's shadow became more lifelike, as he quickly approached into full view. I'd know him anywhere, this old patriotic statesman out of the past.

It was his long brown coat with matching vest, dark trousers, neatly starched white shirt, white socks and leather, buckle-topped shoes, which indicated the times in which he lived. And the bifocal glasses perched on his nose were a dead giveaway as well.

The more I looked at him, the more confirmed my recognition of him became. He had to be one of the Founding Fathers of America, a well-known patriot who possessed many talents in leadership, philosophy, and invention. But why this character was here in my dream and what his intentions might be were clearly beyond my understanding.

He promptly spoke to me as he approached, "You seem to be a bit bewildered, my friend."

"In fact, I surely am," I replied. "Where are we and what's with all this darkness? Where does that big black tunnel lead?"

Without saying another word, he gripped my arm and off we went, for what seemed like an eternity, deep inside the tunnel. The inside décor was unbelievable.

With the help of this stranger's lantern, it all became apparent; the tunnel walkway was lined with old worn-out documents. Valuable historical writings such as America's Declaration of Independence, America's Constitution, The Mayflower Compact and many more Federalists Papers were adhered to the walls of the tunnel. This mysterious tunnel had to be a historic learning adventure, available for all to encounter.

The highlight, of all the important historic documents, was a well preserved early historic edition of the Bible, that seemed to light up as you passed by.

"Thy word is a lamp unto my feet, and a light unto my path."(Psalm 119:105)

Reading my obvious facial expression, he quickly responded. "Be very careful as you walk through, not to tear down any of these important, historic documents. Nonetheless, if you believe in the document contents, which I feel that you do, you will be quite okay in your travels. As long as you take the time to stop and read about our great "Land of the free, home of the brave' Republic, of America, along your way, you'll make it through into the clear light of safety."

He went on, "I must alert you, however, as you can see and hear, beneath this tunnel, there are those of the now and the times past, who attempted to cross through this great historic learning tunnel who neglected to take the time to read. They didn't and still don't believe in this great country of ours. Their progressive reasoning is that these precious documents are outdated, and of no more use to their socialist government."

As I thanked this well-known patriot and stepped into the tunnel, suddenly, by some work of divine providence, it was all over. I plainly saw the light of day at the end of the tunnel, for my dream had ended. I was still sitting there at the kitchen table, the newspaper across my knees, my coffee having gotten a bit cold.

"Is that you still sitting at the kitchen table, Dear?" my wife called from the next room.

"Yes, my Love. Are you still nearby? Could you warm up my coffee, please?" I requested. "I must quickly be about my heavenly Father's business. There's much to be done for the benefit of this great land of the free, home of the brave republic of ours. Do you still have that a listing of our political representatives, Love? I'll also need our church pastor's phone number, for I really need his prayers and help," I concluded. Amen!

EPILOGUE

We are indeed living in troublesome times. We should not be blinded by today's cultural upheavals, and not marginalize the impact these trends are having on faith-based living.

This is a time when, in order to survive, we must remain true to our living Creator God, family and country, in that order. We must find the light at the end of the proverbial tunnel.

"Someone's sitting in the shade today because someone planted a tree a long time ago." (Warren Buffett) My interpretation, "We true patriotic Americans are enjoying today's freedom shade, because our founding fathers planted those trees of liberty.

America's founding fathers insisted on the God-given principles of freedom. Because they did so, America has been divinely blessed as no other nation since Israel.

"Righteousness exalts a nation, but sin is a reproach to any people." Proverbs 14:34)

My parting prayer. "Father God, I'm so unsettled within my spirit that my soul trembles within me. I know you are still our all-powerful, all-knowing Redeemer. I know You still place the just and unjust in authority according to Your perfect will. (Daniel 2:21) I know You reward good and punish evil (Genesis 12:3) with respect to Your people Israel. And I know from personal ongoing experience, that You love and protect Your own. (Galatians 3:26) Thank You for Jesus (John 3:16) and Your Holy Spirit (Romans 8:26) to lead me and guide me into all truth, (John 14:26) in Jesus' name I pray. Amen!"