In Humility, Look Out for the Interests of Others (series: Lessons on Philippians)
by John Lowe
(Woodruff, S.C.)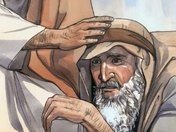 value others above yourselves
Date: 7/13/18

Lesson #11
Title: In Humility, Look Out for the Interests of Others


Scripture: (Philippians 2:3, 4 NIV)
3 Do nothing out of selfish ambition or vain conceit. Rather, in humility value others above yourselves, 4 not looking to your own interests but each of you to the interests of the others.


Introduction
What was true for Jesus' original disciples is no less true for the rest of the church Christ bought with His blood. In Philippians 2 Paul presses forward with his appeal for living worthy of the gospel by exhorting his readers to interact humbly with one another. A unified mindset requires humility, because humility is the essence of a Christlike disposition. The like-mindedness Paul commands all believers to have is low-mindedness. Paul describes this gospel-focused humility in Philippians 2:3-4 and illustrates it in verses 5-11 with the example of Jesus Christ. The Greek moralists despised humility because they regarded it as a form of servile subjection which was at odds with their concept of freedom. It was Christ who made it a mark of the noblest character.

Lesson
3 Do nothing out of selfish ambition or vain conceit1. Rather, in humility value others2 above more important than yourselves,

The Bible supplies a good example of a person who is motivated by "vain conceit1." After the Pharisees gave their money to God, a trumpet was blown in the temple in order to announce their contribution. Jesus declared, "So when you give to the needy, do not announce it with trumpets, as the hypocrites do in the synagogues and on the streets, to be honored by others. Truly I tell you, they have received their reward in full" (Matthew 6:2). Again, this kind of pride is the manifestation of our flesh. "Let us not become conceited, provoking and envying each other" (Galatians 5:26). If we do not want to be proud, we must "walk in the spirit." "Since we live by the Spirit, let us keep in step with the Spirit" (Galatians 5:25). Humble people are never motivated by self-interest because their minds are set on the advancement of the gospel, not on the advancement of their personal agendas. Paul forbids these forms of pride in the strongest of terms. The only rivalry which is proper in Christians is that in which each seeks to outdo the other in esteeming the other. One is not to be concerned about receiving honors or advantages for himself. He is to be concerned that his brethren be honored and served.

We can often detect pride, especially in other people. A basketball player brags about how many points he scored. A musician smugly assumes her position as first chair. A politician runs a smear campaign against his opponent. A student laughs about how easy a certain class is. But what is humility? Is it simply avoiding "strife and vainglory"? As Paul continues his exhortation, he alludes to these THREE POSITIVE ELEMENTS OF HUMILITY.

First, Paul describes "humility" in terms of WHAT WE VALUE. The antidote to selfishness and pride is placing the importance of others2 ahead of our own. Paul is not suggesting that we grow careless about our own physical or spiritual well being. It is virtually impossible, not to mention personal hardship and sickness, not to have any concern for yourself. We need to prioritize our values by putting others ahead of ourselves. In other words, when humility is our attitude, we will regard our fellow brothers and sisters in Christ as the standouts, not ourselves. We will sincerely celebrate the success of others instead of maneuvering so that they notice our own. We will praise God for what He is doing through others and not take credit for what He may be doing through us. We will honor the accomplishments of others instead of insisting that everyone is aware of our own. This is what Paul means by his phrase in Romans 12:10, "in honor preferring one another."

It seems clear from 3:12-163 that some in the church were claiming to have already attained spiritual perfection, but to claim a "glory" belonging to the future state was a form of "vainglory" that threatened to destroy the fellowship by the party-spirit and jealousy which it introduced. Such arrogant pride is, sadly, the most noticeable feature of those who are convinced of their own perfection. I met a man (a former preacher) in a nursing home who told me he had never sinned. I made an unsuccessful attempt to correct his thinking, for the Bible says, "all have sinned and come short of the Glory of God . . . " I don't believe this error in his theology affected his salvation and I am sure that he will change his mind in heaven. Egotism and boastfulness are
apparently the perils besetting the Philippians' Church.
1 Vain conceit: (vain glory) a vainglorious person is motivated by selfish conceit. He has an inflated opinion of himself and lives only for the empty opinions and praise of others.
2 Others: "others" here refers to believers.
3 "Not that I have already obtained it or have already become perfect, but I press on so that I may lay hold of that for which also I was laid hold of by Christ Jesus. Brethren, I do not regard myself as having laid hold of it yet; but one thing I do: forgetting what lies behind and reaching forward to what lies ahead, I press on toward the goal for the prize of the upward call of God in Christ Jesus. Let us therefore, as many as are perfect, have this attitude; and if in anything you have a different attitude, God will reveal that also to you; however, let us keep living by that same standard to which we have attained." (Philippians 3:12-16)
4 not looking to your own interests but each of you to the interests of the others.
Next Paul describes humility in terms of WHAT CONCERNS US. Humility does not mean talking about yourself in a derogatory way. Humility means not focusing on yourself to begin with. "Not looking to your own interests but each of you to the interests of the others" means to give careful attention to their needs. For example, when a man notices that a woman is walking behind him entering a building, he anticipates an opportunity to show consideration and holds open the door. But he puts his own desires not to waste time and not to put in more effort than the next guy in their proper place, because he is looking out for "the interests of others," not just his own.
Paul recognizes that each of us has to give some attention to his own needs. And he acknowledges that very few believers consistently display this mindset, as he mentions when commending Timothy (Philippians 2:214). But neither of these realities impedes Paul from directing us to get our eyes off ourselves so that we can "bear . . . one another's burdens, and so fulfill the law of Christ" (Galatians 6:2). This kind of one-another ministry is essential to unity.
Ultimately, Paul describes humility in terms of "HOW WE VIEW OURSELVES." Humility is "loneliness of mind." It is when we lay ourselves low, like a doormat, that we are in the best position to receive God's grace (James 4:65). It is also when we bear a striking resemblance to Jesus Christ, who is "meek and lowly in heart" (Matthew 11:29). In short, Paul is saying, "You should have the same disposition among yourselves as you have in your communion with Christ Jesus." Every man that knows his own heart finds, and must find, much in it to give him a low estimate of himself. "Humility" denotes an attitude or mindset more than "thought." Paul presents Christ's humble and loving attitude as the model for Christian morality.
We find "humility" best illustrated in the attitude of a servant who is others-oriented. The word lowliness describes a slave in Biblical Times. A slave stood on the lowest rung of the social ladder. Everyone else was above a slave. A slave had nothing to do in life but to serve those who were above him. Paul commands Christians to adopt a slave mentality. He and other New Testament writers showed the way by describing themselves as "a servant (i.e., bond slave] of Jesus Christ" (Romans 1:16; James 1:1; Jude 1:1).
Those who are truly loving keep the value and importance of other people in the forefront of their minds. Our neighbors are worthy of our sacrificial service to them. We naturally look after our own interest; but when we are humble, we view the needs of others as if they were our own. The primary quality of humility is the way we think about others. Low-mindedness is the attitude that enables gospel-centered unity. As Jesus taught James and John and their colleagues, humble service is the counter intuitive path to success for citizens of His heavenly kingdom.
Focal point: HUMILITY BEFORE GOD AND MAN IS A VIRTUE EVERY CHILD OF GOD NEEDS TO STRIVE FOR. A SPIRIT OF PRIDE IN HUMAN RELATIONS INDICATES A LACK OF HUMILITY BEFORE GOD.
______________________
4. "For everyone looks out for their own interests, not those of Jesus Christ." (Philippians 2:21)
5. "But he gives us more grace. That is why Scripture says: "God opposes the proud but shows favor to the humble." (James 4:6)
6. "Paul, a servant of Christ Jesus, called to be an apostle and set apart for the gospel of God--" (Romans 1:1)