IN THE CLOUDS OF GLORY
by CHARLES ROBEY
(MOODY AL USA)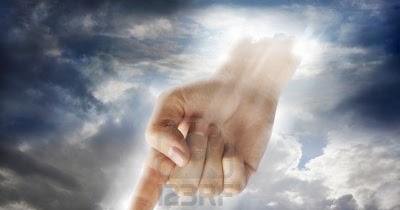 INTRODUCTION

"The place called heaven is just as real as the place you call home. It's a real place filled with real people, which is why the Bible sometimes compares heaven to a mansion with many rooms (John 14:2) and sometimes to an enormous city teeming with people The Bible also tells us that heaven is the dwelling place of God. (Isaiah 66:1) His throne is there, the angels are there, and the Lord Jesus Christ is in heaven." (From the internet)

Please take the time to read about Heaven in the Bible (Revelation 21:1-27 and (Revelation 22:1-5) So, shall we entitle this all-import blog "In The Clouds Of Glory."

"I know a man in Christ who fourteen years ago was caught up to the third heaven. Whether it was in the body or out of the body I do not know—God knows. And I know that this man—whether in the body or apart from the body I do not know, but God knows— was caught up to paradise and heard inexpressible things, things that no one is permitted to tell. "(2 Corinthians 12:2-4)

Thank goodness for prayer. I had just about had it with those young head strong modern day Bible students. I can't believe their ideas, their thoughts on the Bible descriptions of God's Glory Land. Nonetheless, thanks be to providence, this week is now over. Vacation is here at last.

A few days passed. It was evening. I was sitting there, as usual, watching my favorite television sitcoms. Suddenly, it was as if this hand came suddenly piercing out of the television. I blinked once. I blinked twice and the hand retracted into the television screen. I didn't think much about at the time. Just whispered if off as imagination, until the next week. It was the same time and the same sitcom. The television program once again was disrupted. It was the same hand piercing the television screen.

This time, the hand not only emerged from the television, but the complete body as well. Had that first time been a warning? Had I seen a double vision drama unfolding? I didn't rightly know, but it didn't really matter. For this time the mysterious character grabbed my hand, we were quickly off through my window and up into the wide-open spaces of the unknown.

I was instantly guided upwards into the heavens above. The earth had turned into a big blur beneath. I was immediately frozen in space, for what seems as an eternity. The sky suddenly turned into a rich deep blue tint. Covered over by pure white clouds, many of them too many to count.

Out from within the clouds, came claps of thunder. Followed by people, of all ages, of all descriptions. Floating people, too many to count, all dressed in pure white robes. All looking towards me, as if they knew me, they all began talking, not in a decanter that I was familiar with, although the words seemed to make perfect sense. Attempting to answer their calling was useless. The words were well-placed in my mind, but my voice was totally silent.

In the distance, wrapped within the clouds, appeared the most magnificent floating city. "Could that be where all the people lived? Those many people floating in and out of the clouds", I pondered. (2 Peter 3:13) And stationed in the city's background, was a holy choir of white robed singers, too many to count. The music launched was absolutely marvelous.

"What am I to do now", I wondered. One thing for sure, I had never before felt such a peace of mind. Turning to my newfound friend, "Is this His Glory Land, pray tell."

Thank goodness, my strange companion instantly came to my rescue. Handing me a big gold laden Bible, I begin to read.

"They were looking intently up into the sky as he was going, when suddenly two men dressed in white stood beside them. "Men of Galilee," they said, "why do you stand here looking into the sky? This same Jesus, who has been taken from you into heaven, will come back in the same way you have seen him go into heaven." (Acts 1:10-11)

What a surprise? This biblical reading, by divine direction, instantly opened the way of communication with the surrounding host of floating white robbed people. I instantly knew them all. My family, my friends, and even my enemies of many years past. What a divinely lead reunion it was.

Quickly, as it all began, it ended without warning. I was back home in bed. It was early morning. I awoke with the light of the sun shining into my open bedroom window. The curtains were slightly ajar. My bed clothing, however, was totally soaked in sweat

Trying as I may, I just couldn't seem to put it all together. Was it a dream, a vision, or simply a divine calling from above?

I was not rightly sure, but one thing I did know. If it happened to be a review of events to come, or even a warning from up above, I now know just how to handle this alleged encounter. After a divinely direct Bible reading and associated prayer, I calmly turned over in bed, to finish my night's sleep. Amen!

AUTHOR'S POSTSCRIPT

So, was that the last time of such a dream? What about such a dream? Did I ever go back into the skies? No. I don't believe I was supposed to. I saw what was meant to be seen, what was meant to be shown at that divinely appointed time.

Have you ever pondered what's ahead in your future? If like me, the questions continuously keep popping up. Especially, after reading certain Scripture passages. I know our living Creator God is in control of it all. (Daniel 2:20-21) However, human nature being what it is, I can't help but wonder.

Was this simply just another of my divinely directed dreams? If so, what be the message? Just where did my sudden surprised travel take me? Who was my strange uninvited guess? And, who all did I meet up yonder? You may have a clue, I suppose.

As for me, I realize my life has been divinely planned out for me, from my very conception. (Jeremiah 1:5) However, being older than dirt, and twice as gritty, I now have more family and friends, over on the other side, than I have here. What a glorious reunion it will be some day. Amen!