IN YOUR GLORY
by Charles Robey
(Trussville AL, USA)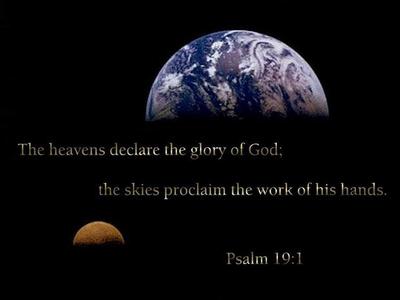 In Your Glory, There is power

Power to Your love behold
In Your Glory, There is power
Power as Your love foretold
Let Your glory shine in me Lord
Let Your glory shine in me
Let Your glory shine in me Lord
So all the world may see

In Your Glory, There is mercy
Mercy for the unclaimed life
In Your Glory, There is mercy
Mercy loves away all strife
Let Your glory shine in me Lord
Let Your glory shine in me
Let Your glory shine in me Lord
So all the world may see

In Your Glory, There is healing
Healing for the sadden soul
In Your Glory, There is healing
Healing makes the sadden whole
Let Your glory shine in me Lord
Let Your glory shine in me
Let Your glory shine in me Lord
So all the world may see

In Your glory, There is quite peace
Peace to calm a troubled heart
In Your glory , There is quite peace
Peace Your love will never part
Let Your glory shine in me Lord
Let Your glory shine in me
Let Your glory shine in me Lord
So all the world may see

In Your glory, There Is beauty
Beauty for who You are
In Your glory ,There is beauty
Filling Heaven from star to star
Let Your glory shine in me Lord
Let Your glory shine in me
Let Your glory shine in me Lord
So all the world may see

In Your glory, There is comfort
Comfort promised by the Spirits love
In Your glory, There is comfort
Comfort as the fire comes from above
Let Your glory shine in me Lord
Let Your glory shine in me
Let Your glory shine in
me Lord
So all the world may see
See Your fullness
See Your goodness
See Your glory shine through all
See Your fullness
See Your goodness
See Your glory answer loves call
Answer loves call, For all
"And he said, I beseech thee, show me thy glory." (Exodus 33:18).
Have you seen God's glory at work ? According to His word, God's glory is the main doctrine of the Holy Scriptures. And the justification of this glory is the bases of God's salvation plan for mankind. So, how do we define God's glory in our finite limited restricted minds ?
One cannot rightly define glory, any more than one can define God. Glory is the fullness of God, and that is a subject too high for our finite minds. Yet, we do know in part. The glory of the Lord is everything that makes God, God. All His attributes, characteristics, authority, power, and wisdom. It is the literal immeasurable weight and magnitude of God. All things that have ever existed are somehow contained within God's glory. Nothing is hidden or held back!
When God gives His glory, He gives Himself. He cannot parcel Himself out in pieces., No man receives a portion, but all. The one who receives His love also gets His mercy, His holiness, and His strength. The one who receives His mercy also gets His love and all else that is the fullness of God.
It is my prayer beloved, that we, as believers in the full gospel (1 Cor 15:1-4) and seekers of Gods full holiness (2 Cor 7:1), fall on our knees in a plea of mercy and grace for His full glory to shine in our lives, so that all the world may see.