Introduction To Judges (series)
by John Lowe
(Woodruff, S.C.)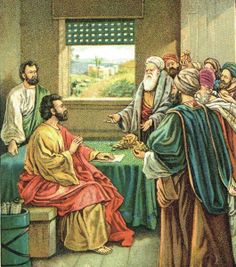 INTRODUCTION


The book bears the fitting name Judges, which refers to unique leaders God gave to His people for their preservation against their enemies. "16Nevertheless the LORD raised up judges, which delivered them out of the hand of those that spoiled them. 17And yet they would not hearken unto their judges, but they went a whoring after other gods, and bowed themselves unto them: they turned quickly out of the way which their fathers walked in, obeying the commandments of the LORD; but they did not so. 18And when the LORD raised them up judges, then the LORD was with the judge, and delivered them out of the hand of their enemies all the days of the judge: for it repented the LORD because of their groanings by reason of them that oppressed them and vexed them. 19And it came to pass, when the judge was dead, that they returned, and corrupted themselves more than their fathers, in following other gods to serve them, and to bow down unto them; they ceased not from their own doings, nor from their stubborn way." (2.16-19).

The book of judges is very unlike the book that precedes it. In Joshua, the people are obedient and conquer the land because they trust in the power of God. However, the people had changed by the time they entered the period of the judges. They were disobedient to God, they were not satisfied with the status quo; they turned to idols many times and they were conquered by their enemies over and over again.

The Hebrew word for Judges is Shophetim. The thought behind this word has the idea of upholding justice and resolving disputes, but it can also mean "to liberate" and "to deliver." The judges were men and women that God used to deliver the Hebrew nation, and then they ruled the nation and administered justice. They can be considered to be a type of Christ or Savior for the nation of Israel.

AUTHOR

There is no way we can know for sure, but Samuel or one of his student prophets may have written the book of Judges. One very reliable source is Jewish tradition as contained in the Talmud, and our study will show that Samuel was a very significant link between the period of the judges and the period of the kings. It is likely, therefore, that Samuel or
one of his contemporaries was the author, and that the information was compiled from oral and written sources.
A fairly accurate date for the writing of this book can be estimated from certain statements found in the book itself; for instance
• The passages 18:31 and 20:27 show that Judges was written after the Ark of the Covenant was removed from Shiloh (see 1 Sam. 4:3–11).
• The repeated phrase "In those days there was no king in Israel" (17:6; 18:1; 19:1; 21:25) indicates that Judges was written after the commencement of the monarchy
• The fact that the Jebusites were dwelling in Jerusalem "to this day" (1:21) means that it was written before 1004 b.c. when David took control of the city (2 Sam. 5:5–9)
The events covered in Judges range from 1380 b.c. to 1045 b.c. Evidently, the rulerships of some of the judges overlap because not all of them ruled over the entire land. Judges describes cycles of apostasy, oppression, and deliverance in the southern region (3:7–31), the central region (6:1–10:5), the eastern region (10:6–12:15), and the western region (13:1–16:31).
THEMES AND LITERARY STRUCTURE
The book begins with a description of Israel's deterioration, continues with seven cycles of oppression and deliverance, and concludes with two vivid examples of Israel's depravity.
The theme of deterioration is highlighted as Judges begins with short-lived military successes after the death of Joshua but quickly turns to the repeated failure of the people to drive out their enemies. The primary reasons for their failure are a lack of faith and a lack of obedience to God (2:1–3).
Repeated deliverances by God are described in the middle section of the book (3:5–16:31) which presents seven cycles of apostasy, oppression, cry for deliverance, salvation, and rest. Israel fluctuates between obedience and apostasy as the people continually fail to learn from their mistakes. Nevertheless, the times of rest and peace are longer than the times of bondage, and the monotony of Israel's sins can be contrasted with the creativity of God's methods of deliverance.
The depravity characteristic of the time of the judges is illustrated in chapters 17–21 with vivid examples of personal and tribal idolatry and immorality. The book as a whole illustrates the sad results of Israel's disobedience as summarized in 21:25: "In those days there was no king in Israel; everyone did what was right in his own eyes."
Study Tools