Is Your Engine Shot
by Loy Clements
(Springhill, LA. U.S.A.)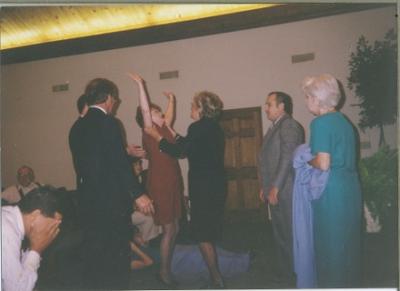 The Power of A Good Engine
Text: I Thessalonians 5:22


Introduction: There is a ministry I have worked with on a few projects over the years. The founder of this ministry was a paint and body man before meeting Jesus as his Lord, and Savior. The reason I told you this is because I am going to share one of his stories with you to make my point.

Jerry was on his way home one day when he noticed this good looking car on the side of the road. As Jerry got closer he realized this was his wife's car. The problem with the car was not it didn't look good; for Jerry took care of that! The problem was the engine in this beautiful car was shot!

It didn't matter how good Jerry's car looked, it wasn't moving because the engine had blown. Jerry being a body expert know nothing about engines; so he had to call an engine expert. This shows the importance of sitting under the preaching of God's Word!

Many Christians don't know anything about keeping their spiritual engines running smoothly. Their spiritual car body looks great; but when it comes to the power that the engine provides they are lost at what to do.

Solomon said, "the spirit of man is the candle of the Lord." Let us understand that our spirits are the engine that propels the body through life. So I ask you, is your engine shot?

I. Bad fuel

I have another friend that is a mechanic, and if you want to get on his fleshly side just put cheap watered-down gas in your car. If you do I forewarn you, don't take it to him for repairs when your engine stops working.

Jesus told the devil while He was being tempted in Luke 4:4 "It is written, that man shall not live by bread alone, but by every word of God."
Bread represents natural food, which in turn may make your body look good; but your engine will be shot. Remember Jerry's car; the body looked good, but his wife had to walk home.

There is an old saying, "when mama ain't happy, then nobody is going to be happy." It is impossible to live a happy and peaceful life if our hearts are broken. Solomon also said in Proverbs, "a broken heart who can withstand." If we use bad fuel then the spirit engine will be shot, and broken. The end results, "you ain't going nowhere in life!"

II. Soul transmission

In our Godly make up we must understand that the soul which is made up of the mind, will, and emotions is the gear assembly that takes in the power of the engines and transmits it to empower the body. When the understanding of our makeup is wrong; then the decision that determines our actions will be wrong.

Romans 12:1-3 the renewing of the mind should be empowered by our engine spirit, and not by our natural fleshly body. Jesus called the scribes, and pharisees hypocrites; which simply means pretenders. Why would Jesus say such things to
those that had leadership positions in the temple of God?
They put on a show pretending to worship God; when all they were doing was play acting. The church today is full of pretenders simply because they don't understand their makeup, and their spirit engine is shot.
John 4:24 "God is a Spirit: and they that worship Him MUST WORSHIP HIM IN SPIRIT AND IN TRUTH."
It hurts my heart, because it hurts God's heart to see His creation stranded on the side of the road of life looking good; but having a blown engine. What my friend Jerry saw that day many years ago; is what God sees in many Christians today. Churches are full of pew sitters; but going no where, for their engine is shot.
III. The Beautiful Body
A prayer friend came up to me one day heart-broken. I asked her what was wrong. She called a young man's name that everyone thought was just a great Christian. He had been arrested for child porn, and as a child sexual predator. We're talking about a man married, with children of his own. A man that sat on the front pew of his church every time the door was opened.
In fact he was not only raised in this church, he was on the board of directors. Church attendance was not his answer. Being a church goer doesn't fix your spirit engine. Being a hearer and a doer of God's Word is the way to repair a broken spirit engine.
Not only did this man destroy his life, being motivated by his body; but he has destroyed the life of his family! There are always consequences to our decisions and actions. A person with a shot spirit engine will always make the wrong decision! Their decisions will always be made according to the lust of their flesh!
How do we repair our broken spirit engines? Joshua 1:1-8 meditate on God's Word day and night is the fix, when your spirit engine is shot. Allowing the Spirit of Truth our spiritual mechanic to work His healing in our hearts; by leading and guiding us into all truth.
Conclusion:
I cannot add to what the writer says in Psalms 1. He tell the truth about how to protect our engine from being blown.
"Blessed is the man that walketh not in the council of the ungodly, nor standeth in the way of sinners, nor sitteth in the seat of the scornful.
But his delight is in the law of the Lord; and in His law doeth he meditate day and night. And he shall be like a tree planted by the rivers of water, that bringeth forth his fruit in His season; his leaf also shall not wither; and whatsoever he doeth shall prosper.
The ungodly are not so: but are like chaff which the wind driveth away. therefore the ungodly shall not stand in the judgement, nor sinners in the congregation of the righteous. FOR THE LORD KNOWETH THE WAY OF THE RIGHTEOUS: BUT THE WAY OF THE UNGODLY SHALL PERISH."